Welcome to our Community Page. Here you'll find just a fluctuating array of our favorite local artists, designers, stylists and other professionals in the Greater Philadelphia area. Staying connected through style and expanding our awareness of Philly culture and fine local artistry has always been what Armour Philadelphia is all about. These are just a few of the dynamic personalities behind what we think is cool and interesting in our backyard. Perhaps you might feel the same way.
MAY 2017 MEET BARIQ COBBS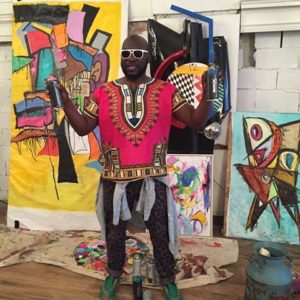 Catch Bariq Cobbs on any given day of the week and chances are you'll be greeted by a brilliant mélange of spectacular hues. Fuchsia. Tangerine. Mellon. Coral. Periwinkle. Chartreuse. Dusty Rose. Truly no color is off limits for this dedicated father of two and globe-trotting West Philly based artist. He's unapologetically truthful when it comes to his sense of style. This is who he is plain and simple. And frankly Cobb's vibrant swag is refreshing particularly in a menswear market where every season shades of navy, grey, beige and black feel more like stale, repetitive staples.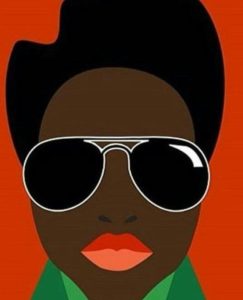 He credits legendary painter Romare Beardon and renowned fashion designer Ozwald Boateng as his artistic and style inspirations. While Beardon was revered for his depiction of his semiabstract collage style as the quintessential artist of color of the 20th Century, Boateng was respected equally for his spirited flair as the first tailor to have a catwalk at a Paris fashion a show.
"My style developed in college," he admits. "I call it Hip-Pop Art. (It's) a fusion of graffiti & African influences of Nigerian & African motifs."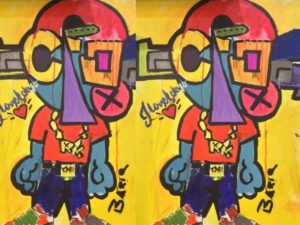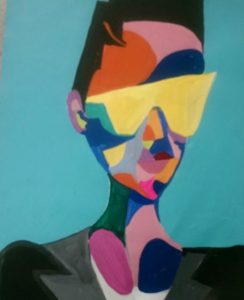 One look at his mesmerizing collection of abstract art and you can't help but get swept away with Cobb's brazen sense of color and rich range of emotion. In addition to his growing catalog of wall art, Baammillz―a Graffiti nickname he picked up over the years on social media― in recent years has tested the waters of design with hand-painted menswear spin off collaborations and local Philly art affiliates including, Miskeen Originals & Meezan Art Couture. He says he paints nowadays to inspire, motivate educate and elevate others. No doubt for Cobbs, the end game has always been more about bringing a sense of wondrous joy & happiness to the world―to promote change & liberation. He'll paint on just about anything to express his artistic vision. Biker helmets. Tee shirts. Hoodies. Loafers. Even sneakers.
We caught up with the African influenced creative upstart recently for a rousing game of 20 Questions or Less. Here's a snippet…
Armour: Where were you born and raised?
Briq Coobs: I'm from West Philly & moved to East Oak Lane but stayed in West Philly.
Did you receive any formal artistic training? 
Cobbs: I went to Philadelphia University of Arts and majored in Animation/Film.
How long have you been painting and what (or who) inspired you to start painting? 
Cobbs: I started painting around 10 years old, watercolors… drawing cartoon characters (like) Mickey Mouse, Goofy and The Pink Panther.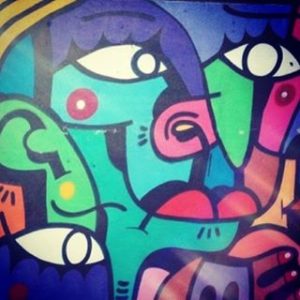 When did you pick up your first paint brush?
Cobbs: Probably first around 7 years old.
Name 3 things that would surprise most people to know about you.
Cobbs:
I'm a movie buff.
I love to travel.
I (enjoy) horseback riding.
What's the best gift anyone has ever given you?
Cobbs: A pair of orange Hermes shoes.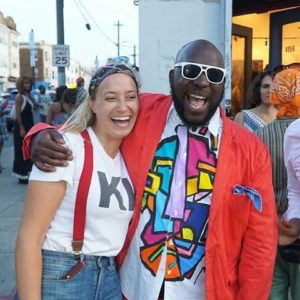 Why is color so important to you?
Cobbs: Color is important because it affects your mood & emotions. It also can make you feel joy & happiness.
How does your neighborhood influence your work?
Cobbs: I don't think my neighborhood influences my art.
Most folks have a destination in life. What's yours? 
Cobbs: My destination is to communicate through art and help (others) feel joy and to provoke change and conversation. (My) life goal is to create a better world by leaving a legacy of good to leave to humanity.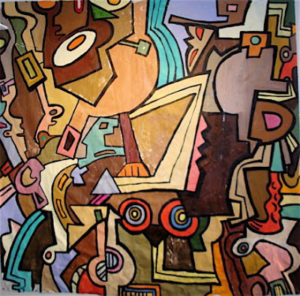 Why is art important to all our lives?
Cobbs: Art is my life I eat, sleep, dream about art all the time. I see art in the sky with clouds & spots on the ground.
Meet Bariq Cobbs and shop his artwork at Armour's Pop Up Shop, Saturday May 20th @The Tactile Group, 109 South 13th ST, Suite 3S, 3rd Floor, Philadelphia, PA 19107. This year the shopping continues for A SECOND DAY Sunday May 21st, also 11:00 AM – 6:00 PM at the same locale. Sip. Shop. Repeat. Join us!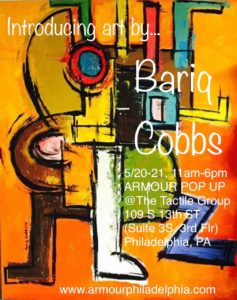 ***
APRIL 2016 MEET TIMOTHY BENSTON

This month as Armour celebrates Philadelphia Black Pride, we take a moment to spotlight one of our favorite local artists and provocateurs of natural styles and spaces, Timothy Benston. In his wondrous world of black and white neo-realistic imagery and ethereal portraits it's all about the brutally stark revelation of environment and identity paired with a bit of quasi-political relevance thrown in for good measure. To call this brother cerebral is a just scratching the surface of who he is and what his work evokes. Recently we got to now this proud Philly resident a little better the old school way—20 Questions or Less. Check it out…
ARMOUR: Where were you born and raised?
Timothy Benston: I was born in that great City of New York, South Jamaica, Queens to be exact.  I grew up mostly, though, in Hempstead, Long Island.  After finishing college, I moved to Brooklyn, a defining experience; I lived there until I moved to Philadelphia in 2009.
How did your childhood affect your life path?
Benston: I'm only child.  I was a precocious child too.  I read voraciously and learned how to entertainment myself. That made me very independent, a quality I still carry.
When did you start capturing images?
Benston: I have a highly efficient memory.  I have phenomenal recall.  I have been capturing images and memories of my family and friends since I was two years old.  But I took my first photographs at the age of 12 with a Vivitar camera I got as a birthday present.
What inspires your voice?
Benston: Other photographers, visual artists and writers inspire my voice. Sometimes the great questions of the day inspire me as well.
Some might say your photographs are a revealing reflection of the era in which you live. How have politics and social issues influenced your creative narrative?
Benston: Fundamentally, I think what I am trying to do is reclaim our humanity in this age of hyper-visibility, faux celebrity, advanced capitalism, and neo-liberalism.  I am trying to center the lives of those who live on the margins of society, those who have been surplussed or those who privilege is not transactional in a meaningful way.
What does style mean to you?
Benston: Style, in general, is important to me; it is a projection of my individuality, my signature, so to speak. Defining it or articulating it is a different challenge for me though.
Do you consider yourself an activist?
Benston: Hell yes. I am always thinking of ways to dismantle systems of power that oppress other people, such as white supremacy, neo-liberal logic, hetero and homo-normativity, advanced capitalism, etc.  I call it out whenever and wherever I can.
Your work is often somewhat provocative and gritty. Why? What's the takeaway you want your viewers to have?
Benston: I want viewers to behold the beauty or poetry of subjects we are so willing to discard, sometimes those subjects are people, places, or things.  I am urging the viewer to regard his own humanity against the backdrop of my images.
What makes a fine artist today?
Benston: That's a tough one.  But an uncompromising vision, a grounded aesthetic, and a demonstrated commitment to the craft are great points of departure.
When was the last time you knew love?
Benston: I experience Platonic love everyday.  I have amazing, selfless friends who demonstrate that.  Romantic love? That's a tough one I have been in romantic relationships but only felt loved in one. I have been single for about 6 years now which has broadened my perspective about relationships in general; that span of time has allowed me to do some introspective work, grow, and remain open to the possibilities of romantic love (which seems so fleeting at times.)
Describe the last time you felt scared?
Benston: It has been awhile.  I guess when I made the decision to leave New York and move to Philadelphia about 6 years ago.  When the movers placed the last piece of furniture in my new home, I was terrified that I made the wrong decision.  I was beset with many self-doubts.  But usually fear is the first thing I feel just before something tremendous happens.
Imagine this: There's a knock at your front door. You open the door. What's awaiting you on the other side?
Benston: As unexciting as my life has been these days, it is probably the UPS guy delivering something I ordered from Amazon.
To see more of  Timothy Benston's work stop by Armour's Pop-Up Shop at The Tactile Group, 109 South 13th Street, Suite 3S, Phila, PA 19107 on Saturday April 30th from 3PM-6PM. For an extended look at Benston's provocative imagery and to delve deeper into our chat with him, check out our blog, Fabric of A Man.
* * *
Q&A Lanny Bostic of TAR:
When we opened Armour we were privileged to meet a variety of extraordinary creative individuals who pushed the boundaries of style, design and art. One of the most memorable personalities was Lanny Bostic, West Philly cat with an incredible eye for re-purposing existing menswear fashion into nothing short of works of art, a process he calls up cycling. His ability use random swath of vintage and found fabric to create well-crafted, unique separates and accessories appears effortless at best. One could say his re-envisioned apparel is as considerably transformative to menswear as the arrival of buttons and zippers. His collection of custom inspired outerwear, denim, vests, trousers and bags read authentic. Pure and simple.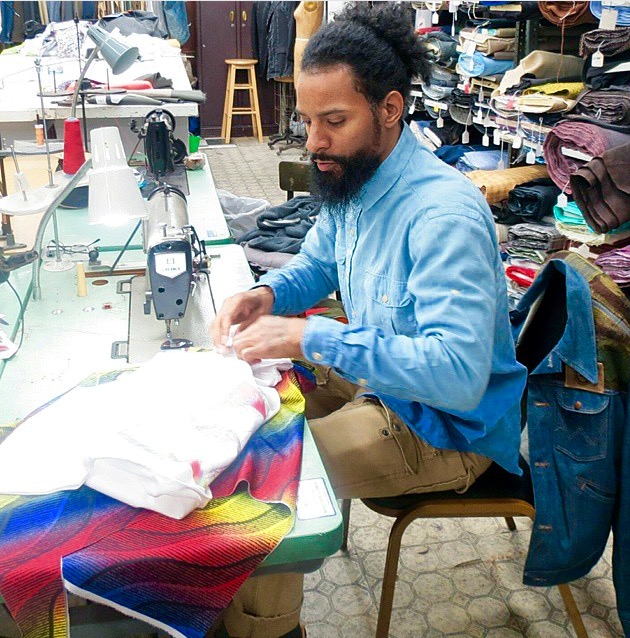 Back in 2006 when he created his start up design business called TAR (an acronym for Thought + Action = Results,) the goal was not necessarily to get noticed. It was more of a need to create work for himself. "At that time (TAR) was just a hustle to me," Lanny says of his business. "The passion came as I started to learn how to really sew and (from) that point on, that was all I wanted to do." Looking back at Armour, we can definitely relate to that. Sometimes the celebration of your art is simply born out of the necessity to survive. We recently caught up with the man whose redesigning the concept of menswear one thread at a time for some candid Q&A. Enjoy.
How long have you been designing and re-designing clothing?
Lanny Bostic: I have been designing since 2012 but I have been redesigning since 2006.
What inspires your work?
LB: What inspires me is everything I see in fashion and in nature…what to do or what not to do.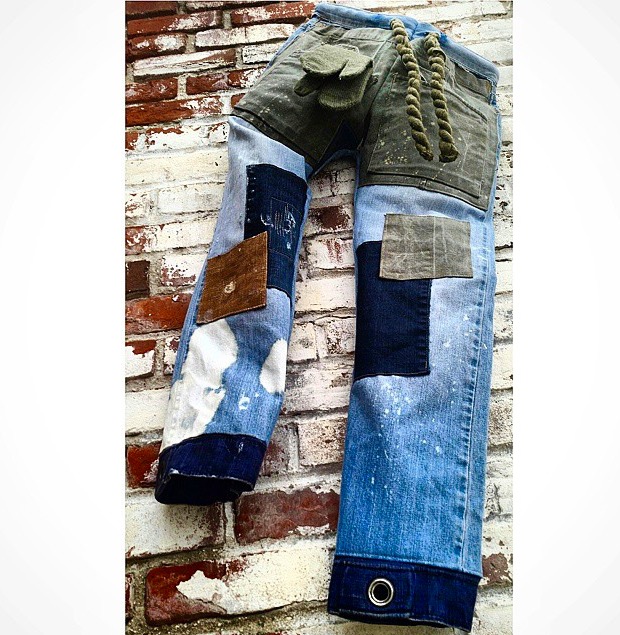 What is style to you?
LB: Style to me is individuality. It's a way to speak to the world without using words, but by using clothing instead.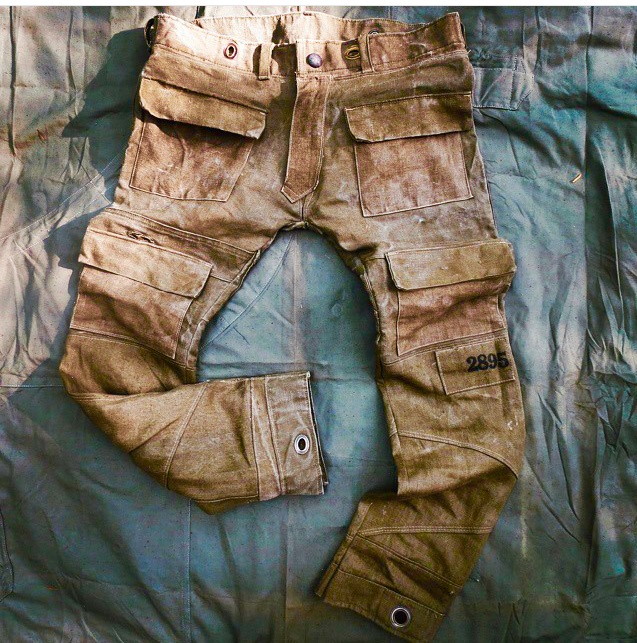 How does your re-imagining or re-envisioning of menswear heighten the value of a garment?
LB: As for up cycling clothing, I look at an article of clothing the same way a painter looks at a canvas. I believe that the rarity of it being a one-of-one makes it valuable.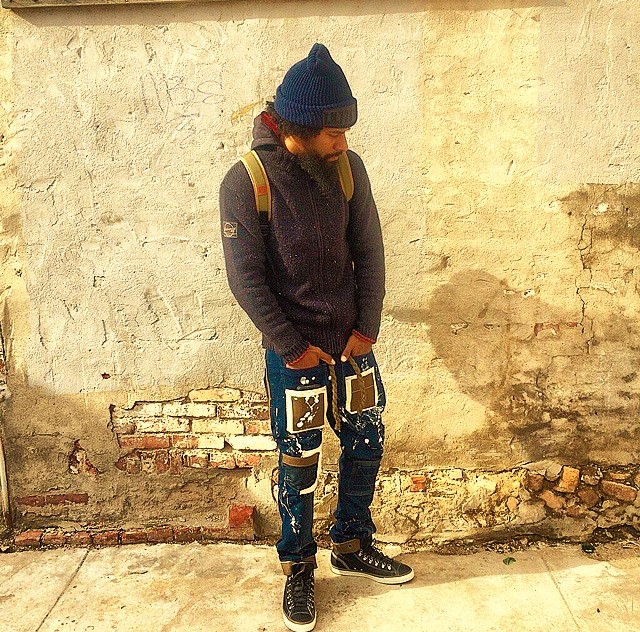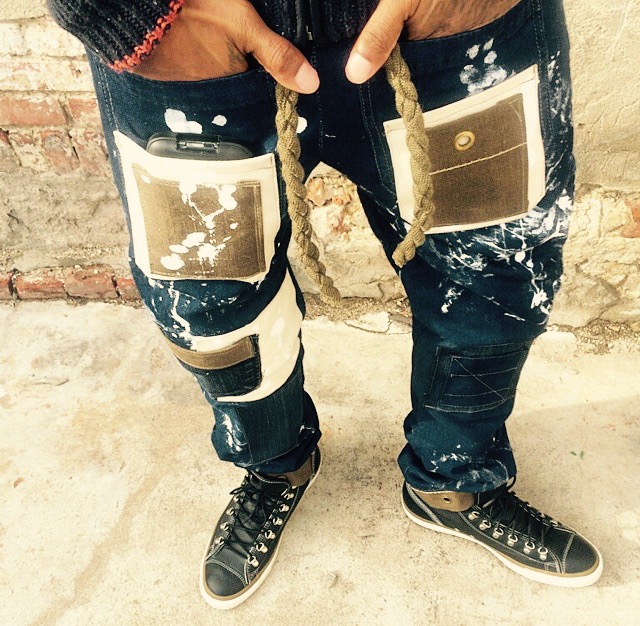 What are some of your favorite go-to items in your wardrobe right now? Describe your work.
LB: My go to clothing for this type of weather, would be something comfortable durable and stylish and also simple. It would definitely be some (pants) with a little patchwork, a good quality sweatshirt and a nice vintage Parka.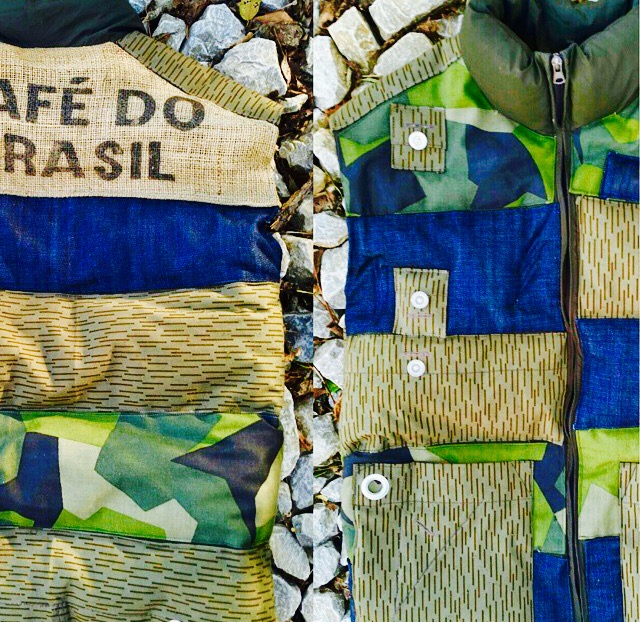 Any pet peeves about the direction of contemporary menswear?
LB: I would like to see menswear take a more masculine approach in fashion and make more purpose clothing and not just trendy. And that's what I intend to do bring―the durability of (an American based heritage brand like) Carhartt with a more hip and edgy look with a couture cut.
What would you like to see change in menswear?
LB: The thing I would like to see change in menswear is more originality, more creativity.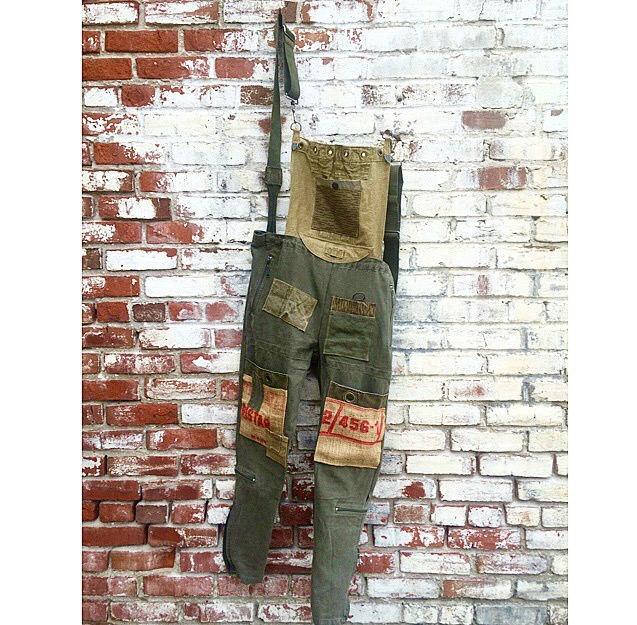 What's your best personal styling tip?
LB: The best fashion tip I have is (choosing clothing that offers) durability and functionality, and remember most of the time it's not just the actual garment but more so the way that it fits you. Be yourself. Everyone else is taken.
Become a part of the TAR Movement. Check out more of Lanny Bostic's one-of-one clothing by following him on Instagram: matin_fahim1 or email your inquiries to lannybostic@gmail.com.
ARTWORK
Brian Bazemore is an outspoken West Philadelphia artist who has been showcasing his canvas walk on the bizarre and brazen for over 30 years.
"As a self-taught artist I have been creating art based on personal experiences, people that I know and daily dreams that I read and hear about," he says. In Bazemore's oftentimes dark universe of proud, culturally defined imagery everything has a backstory. His collections range from bold, quasi-political paintings and vibrant collages to more abstract, found object sculptures to his current written word art. His Black Clown series, for example, is his memorable attempt to explore the stark humanity and pure joy of the silent circus comics while celebrating the rarely honored clowns of color.
SUPPORT THE LOCALS
Butcher Shop Rehab + Search & Rescue Squad (BSR + S&R:)
Since the mid 80's Butcher Shop Rehab + Search & Rescue Squad have been synonymous the art of recycling seemingly useless random objects. They've been saving bits of Americana through their re-purposed wood furniture, beautifully crafted lighting fixtures and even vintage based menswear. "Everything has life," says B.S.R. + S & R designer Kenya Abdul-Hadi. And he means everything. Together they've perfected the idea of a heritage lifestyle by adopting the forgotten treasures of the past.
This tight-knit crew of homies from Chester, PA collect their nostalgic wares from every locale imaginable from local flea markets and abandoned buildings to distant mountain landscapes and dusty, old basements. There's practically no destination they won't visit in order to curate their materials and rare finds. Junk to some. Treasured jewels to them. Priceless art to the World-at-Large.
OUT & ABOUT
Koresh Kouture
Armour has always been a proud enthusiast of The Arts particularly on the local scene. So on Saturday, March 28, 2015 we were honored to be one of several featured clothing sponsors during Koresh Kouture, a fashion-themed silent auction and gala at the Suzanne Roberts Theatre in Center City. Best highlight of the evening was the dance performance, Aftershock, an abstract reflection of the impact that emigrating from Israel to the United States in the 1980s had on the creative development of Artistic Director Ronen Koresh. At the heart of it was an unforgettable revelation of the human journey. Over 250 art and culture aficionados attended this gathering to show support for Philly's "most expressive dance company." An amazing night indeed.
Spotted at the event was one of our favorite local designers Terese Brown for her Terese Sydonna label. Expect to hear big news from Brown as the year unfolds.
To learn more about Terese Sydonna's ready to wear collection CLICK HERE.
"The best part of me is that I love what I do. I live it. I sleep with it. It is what I am."
                                    – Ronen Koresh
After he immigrated to the U.S. from Isreal, Koresh trained at the infamous Alvin Ailey American Dance Theater in New York City which would eventually lead to him launching his own dance company a unique hybrid of modern, jazz and ballet influenced styles. Today he is one of the more notable artistic leaders in the Philadelphia community.
To learn more about Koresh or how to support Koresh Dance Company CLICK HERE.
Click the image below to see a snippet of what we saw…
MY LIFE. MY WORDS.
Leo Brooks (Photographer)
Armour's ongoing commitment to the Greater Philadelphia community continues with our spotlight on twenty-four year old photographer Leo Brooks whose stunning black and white portrait series offers an oftentimes gritty and equally chilling revelation of man and his material environment that is as much disturbing as it is raw and honest. At times its deliciously Gothic and in many ways like an irresistibly naughty peepshow of American culture. We met Leo nearly a year ago when he walked into Armour after seeing our display windows during his lunch break. (He worked in the area at the time.) After popping in for a look-see, he chatted up shop owner David Grimes and the rest is history. This is a snippet of Leo Brooks, his life, in his words.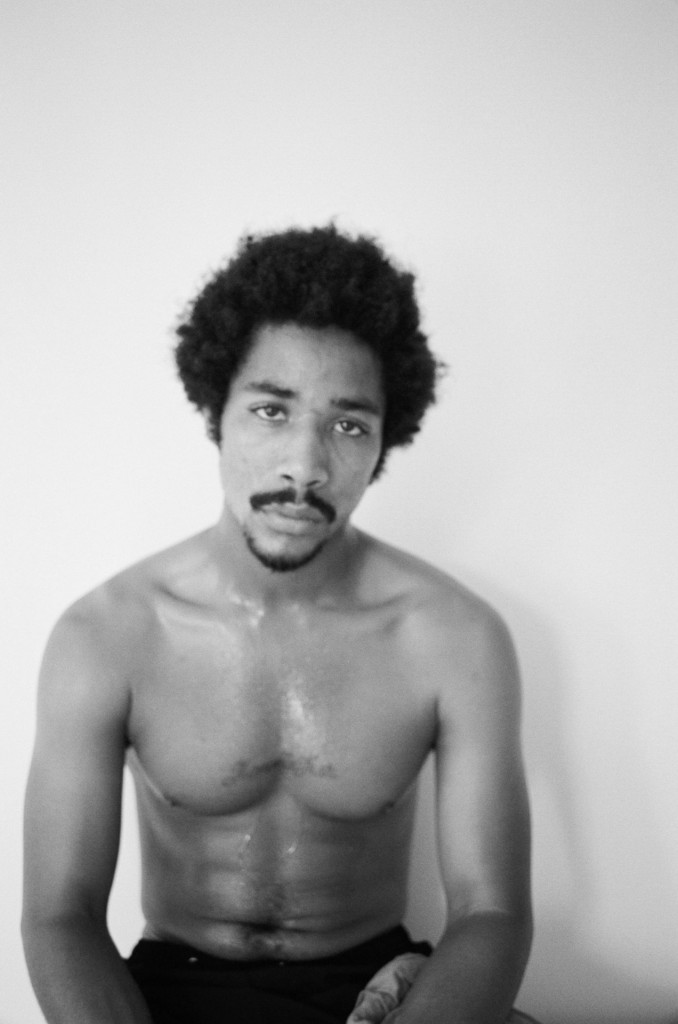 ARMOUR: Describe who you are right now in this segment of your life and who, or what, inspires you?
BROOKS: At 24, living on my own for the first time, I'm simultaneously discovering and creating who I am. Just this year I realized that I don't have to be the person I was yesterday and the power that comes from that idea. So I'm really just going with the flow these days even if I contradict myself. I'm inspired by my city, the effect of technology on the global community, and the concepts of free will, uniqueness, and time.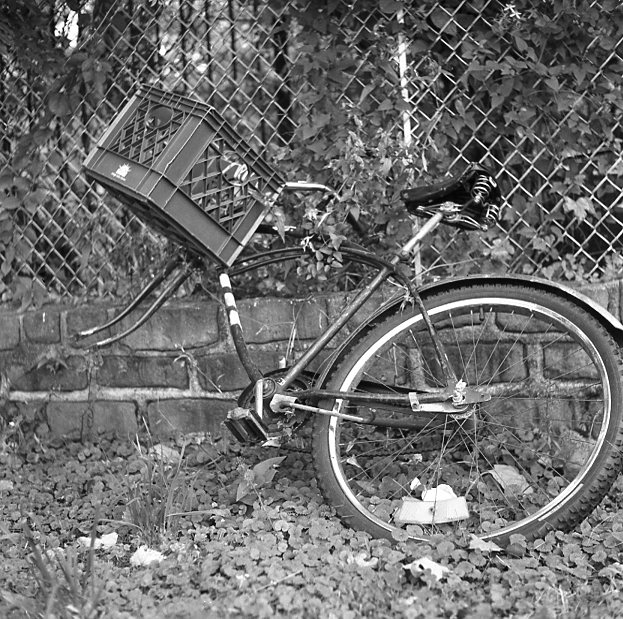 ARMOUR: What is your definition of a man and do you think young dudes today represent that definition in their swag, in their relationships with the others and in the way they present themselves to the World at Large?
BROOKS: Manliness has always been a difficult notion for me to grasp. I don't see being a man as a masculine concept, I think about it more as a stage of growth regardless of gender characterized by self-sufficiency and an understanding and comfort with oneself. And yeah, I see a lot of guys pushing the boundaries of what a man should be in the way they dress: kilts, more jewelry, longer hair styles, and in general just experimenting with different proportions and silhouettes. I think nowadays you don't have to wear a suit to be a man.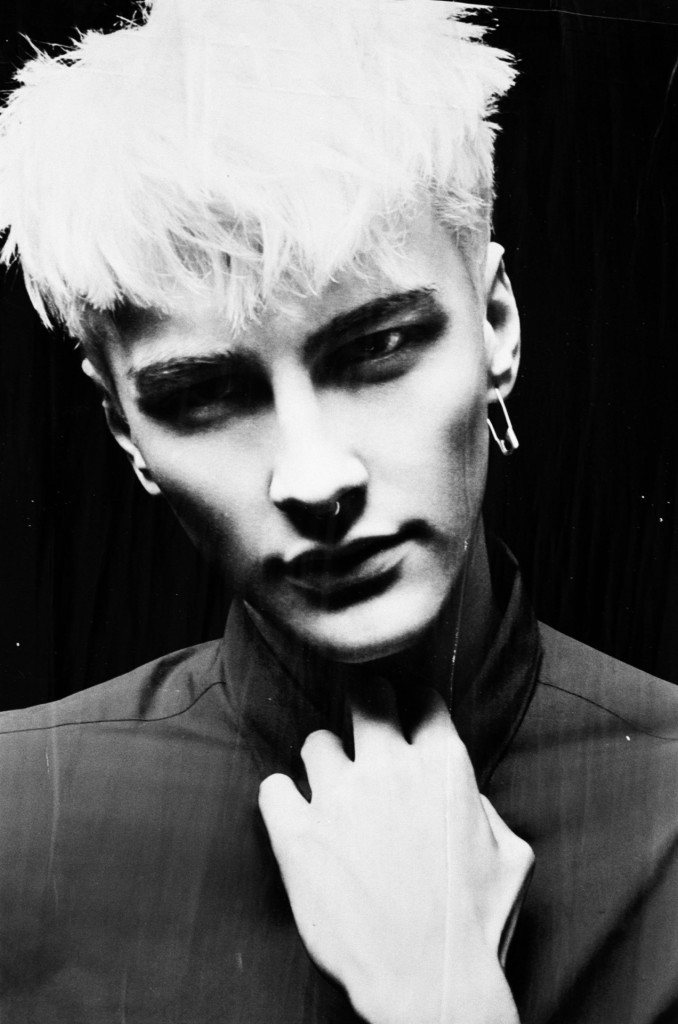 ARMOUR: Why do you think photography resonates for you as an artist and why is it the best medium that articulates your passion of the moment?
BROOKS: As a teenager I wanted to be an abstract painter because you can create beautiful images and evoke emotions from nothing. To me, photography is like the opposite: you can't create, you can only capture. My current photographic philosophy could be summed up in this Moriyama quote: "For me, photography is not a means by which to create beautiful art, but a unique way of encountering genuine reality." The attraction has something to do with me being a young adult and discovering that life is what I make of it: the streets I walk down, the neighborhood I choose to live in, the people I'm friends with, etc… all contribute to my reality. So I like to explore that genuine reality. It's all about what I choose to expose myself to/capture.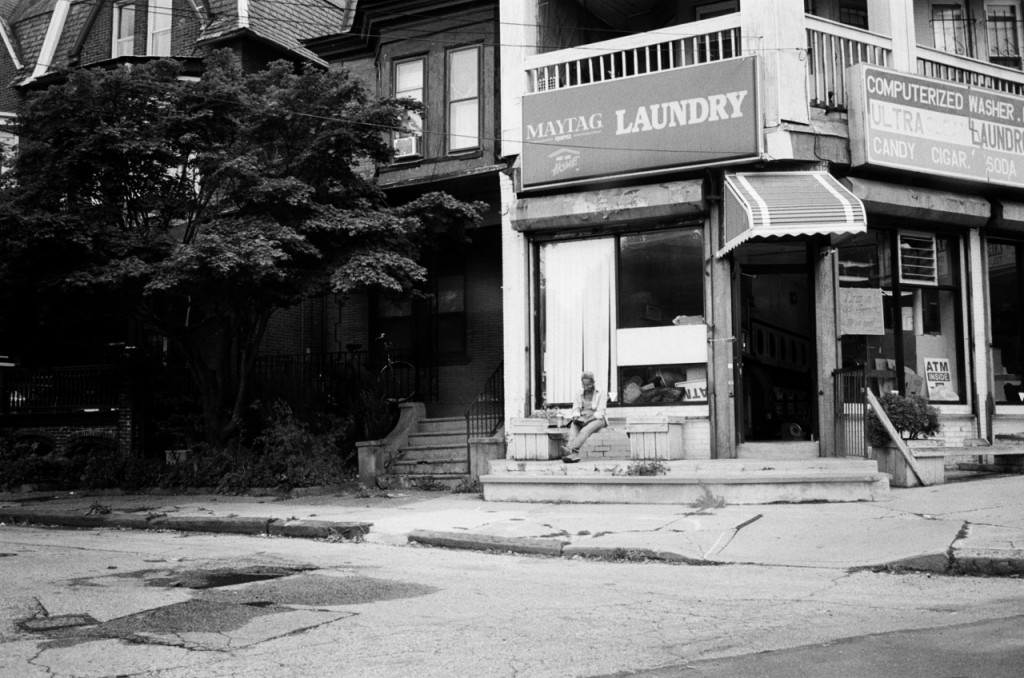 ARMOUR: Name five things people would be surprised to know about you.
1.    I'm an only child (and alternate between loving it and hating it.)
2.    The majority of my teenage years were spent in Ohio.
3.    My first love was fashion, not photography, which I studied at Howard University.
4.    I meditate to keep things in perspective.
5.    I've never held a baby.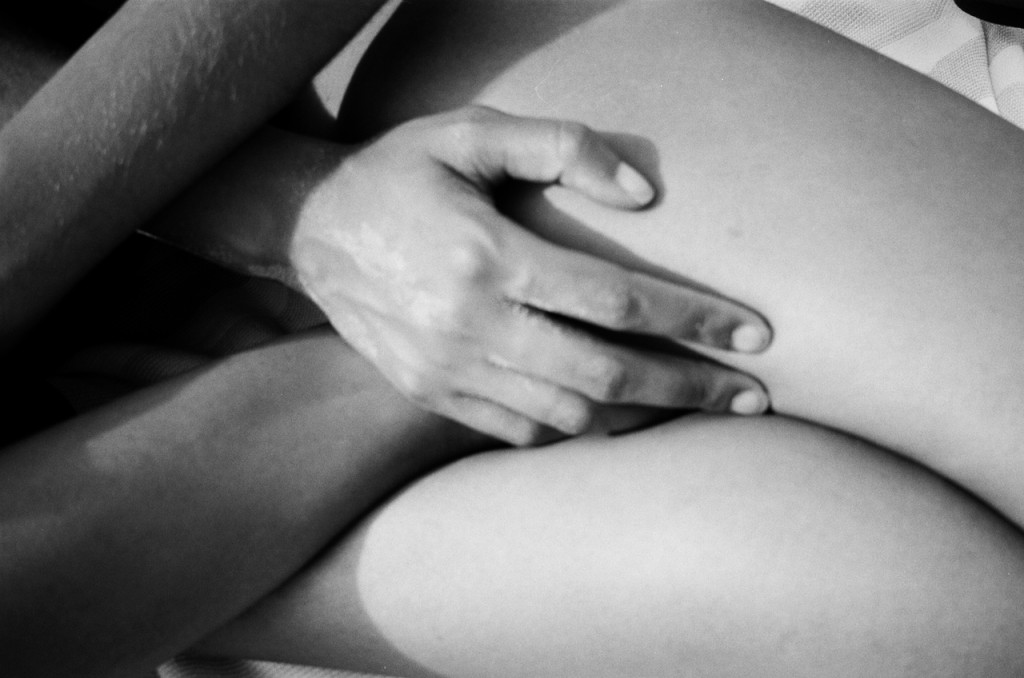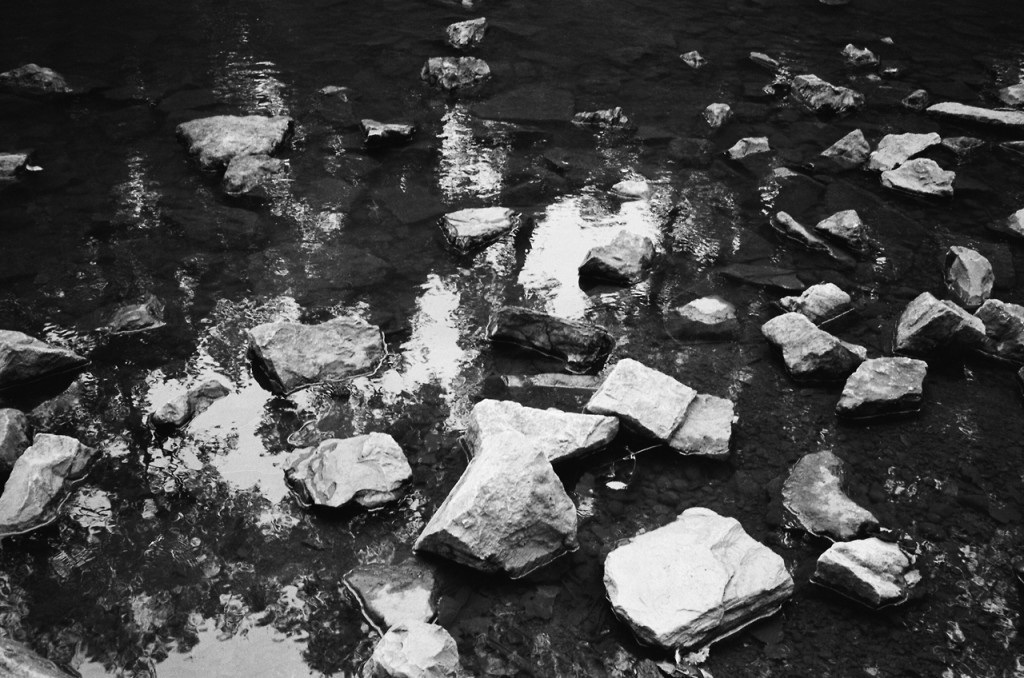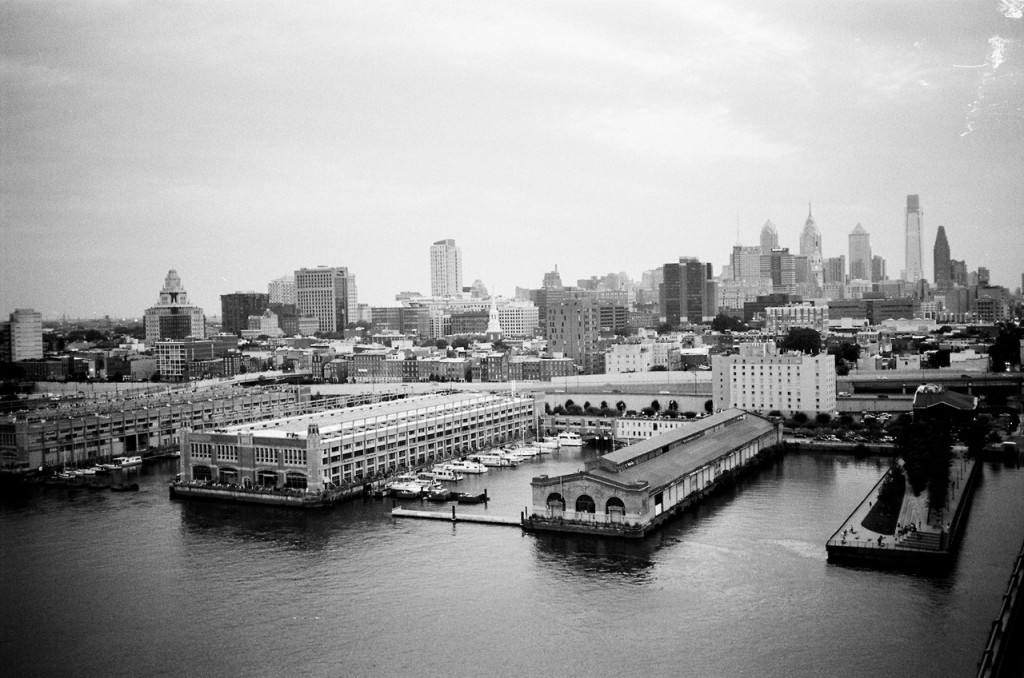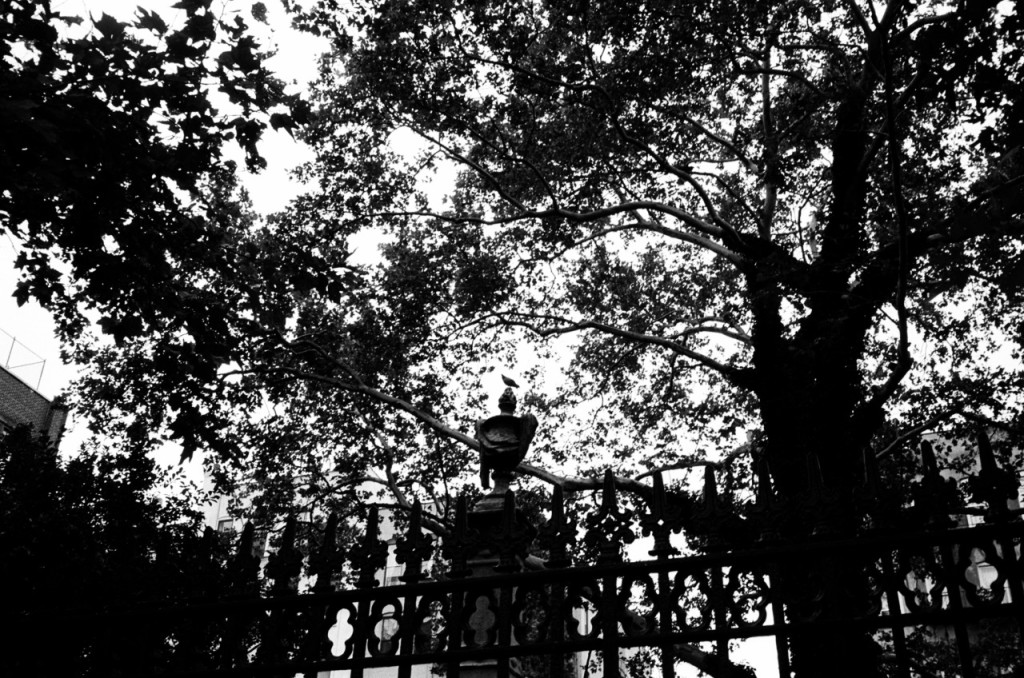 ARMOUR: What's your five to 10-year plan? Where do you want to be in your career in the next five to ten years?
BROOKS: I don't have one. I don't like to put labels on myself. I just want to keep exploring my artistic/ creative ideas and see where they take me.
Meet Leo Brooks Friday November 21st at Armour, 704 South 4th ST, as he discusses his personal photographic journey and the fine lines drawn in his preferred black and white medium. Shop,  mingle and save 15% on select Armour menswear purchases throughout the evening. Light refreshments will be served.
Check out Armour's official shopping companion blog, Fabric of a Man (CLICK HERE,) for an extended chat with Brooks including his fear of babies and a gallery showcase of some additional images.
READER'S NOTE: The photos used in this installment of MY LIFE. MY WORDS. are reposted from Leo's blog: CLICK HERE http://leobrooks.tumblr.com/
OUR COMMITMENT
At Armour we are not only committed to offering our customers stylishly innovative menswear and accessories set in the Greater Philadelphia area, but also to giving back to the community in which we reside and do business, creatively throughout the year. Please continue to check this Community page for our latest efforts to solidify our relationships within Philly such as our ongoing outreach and support of non-profit programs like our friends at Menzfit and the amazing students at Harcum College. (See below for details.)
This fall as Armour turns one year old (wow, our Year One Anniversary of arriving on Fabric Row,) we promise our shoppers a few surprises and some special products just for you.
Stay tuned!
MY LIFE. MY WORDS.
As part of Armour's ongoing commitment to the Greater Philadelphia community, periodically we will spotlight some of the amazingly dynamic residents we have come to know during our journey through all things stylish and by design using a basic Q&A format. This is the talent of our community shared here with you, our extended Family. Their life in their words. First up? Painter, educator, musician, K. Nasser.
ARMOUR: How long have you been expressing yourself through painting and more importantly what (or who,) inspires you?
K. NASEER: I've been painting since childhood. It's a good place for me to go to. I'm inspired by family members, personal and social struggle, the spiritual realm and physical environment.
ARMOUR: How would you describe your artwork?
K. NASEER: I don't usually describe it. But recently I've been painting in a way that allows me to enjoy it more. Painting with a sense of excitement and looseness while exploring; remaining open to possibilities. I enjoy painting landscapes/cityscapes, plant life, and portraits. My style is sometimes influenced by street art or graffiti which was introduced to me early as well as a form of music called hip hop. Words scribed on walls to reflect the times and the climate socially/politically. I have respect for that. It's my culture. I don't need to remind you that other cultures scribed words and symbols on walls telling stories and such.
ARMOUR: What led you to quit your steady teaching job to peruse your creative passion full-time? Where did you find the courage to follow your dream?
K. NASEER: Honestly? Pressure. I was being treated badly and was tired of complaining. Years ago I was in Miami checking the art scene. I was having a conversation with an arist from Argentina. I asked him how he got to this point as an artist. He said, "Well, I've tried everything. I've done everything I can think to do for a living and finally I decided to just paint." I walked away partially understanding. I fully understand now.
ARMOUR: What are you trying to say to us through your artwork? Are there any common threads or themes you are conveying?
K. NASEER: At times I create images to extend, remind or ignite the conversation. Other times I paint for me because I have to. It's also calming and can be a great meditation for me. When I observe my work I see a sense of cultural pride and respect for life, nature, and people. Another joy is that over the years I can look at a body of work and study it and learn something about my own journey. Same as if you read an author's early writings and read a few books after that and notice a progression or pattern, etc.
ARMOUR: Name three things most folks don't know about you.
K. NASEER: Tough one for me…
I have a green thumb… like (I) seriously considered botany.
I played with a reggae band for a little while.
I try to paint every day.
For inquiries, commissions or assignments: info@khalidnasserstewart.com
Handpainted vintage accessories: https://www.etsy.com/shop/nasser
On Tumblr: khalidnasserstewart.tumblr.com
ABOUT MENZFIT
Men are in need of the same kind of employment services programs such as Dress for Success typically made available to women. Armour is committed to partnering with community-based organizations that offer programs and other support services for under-served men in Philadelphia needing assistance with attire for a job interview or the commencement of a new job. Recently we partnered with MenzFit, a local non-profit helping low-income/disadvantaged men prepare for job placement, in an effort to help them achieve their mission and further serve our community.
Check out how MenzFit continues to provide help to the men of Greater Philadelphia:

HARCUM COLLEGE'S ANNUAL STUDENT FASHION SHOW
When 21 year-old aspiring celebrity stylist Talia Quarles asked if she could feature selections from Armour's Spring Summer '14 collection in her school's upcoming fashion show, little did we know the soft-spoken fashionista from Bryn Mawr's Harcum College would steal our hearts and blow us away with her apparent fashion merchandising skills on the catwalk. During Harcum's recent annual fashion show, Talia and several of her collegemates were challenged to create a spectrum distinguished looks that were truly runway ready. The result was an impressive display of innovative styles from the minds of neighboring youth.
As part of our commitment to the Philadelphia community and our neighboring townships we are proud to have helped Harcum's students continue their school's tradition of showcasing the talent and determination of tomorrow's tastemakers.
Looks like the future of Philly fashion really is on The Main Line.
Check out Talia's interpretation of popular menswear and accessories from Prospective Flow, NativeDanger, Osrick Ingredients Cricket, Hyden Yoo, Ikire Jones, Two Guys Bow Ties and Howe, all available at Armour: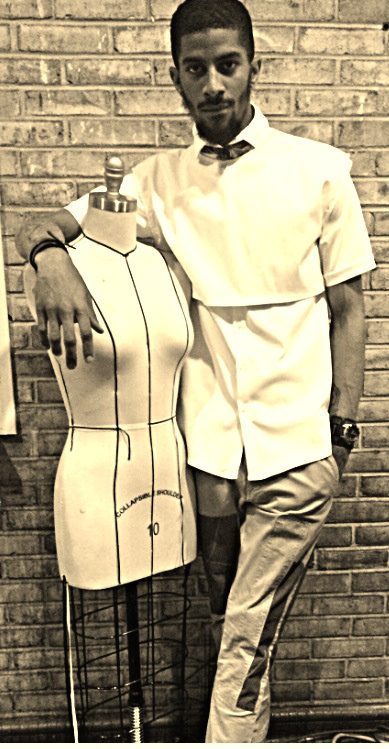 On behalf of all of us at Armour, we'd like to extend our most sincere thank you to Talia Quarles, her talented models and all the exceptional students at Harcum College who helped make the annual Fashion Show an ongoing  success. Well done!!