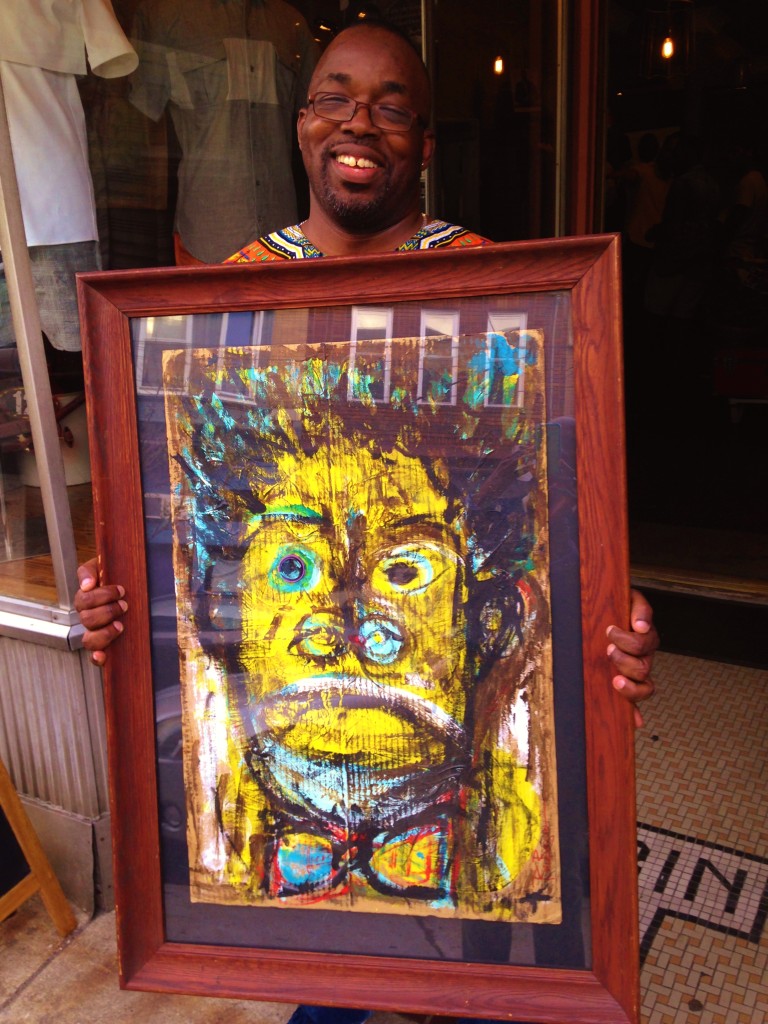 With summer like temperatures soaring well past 80°,  we hosted our first ever Cyber.Saturday@Armour on May 10th. Winners of our recent MLK/MenzFit charity drive/contest were honored with a complimentary style consultation with our featured guest, street style photographer and fashion blogger Karl-Edwin Guerre (pronounced "gear,") of guerreisms.com.
Meanwhile, the sweltering afternoon saw the return of some old friends and the delightful introduction of a few new faces, and even the unexpected sale of our soft opening artwork from Philly local Brian Bazemore! (Congrats to  NYC transplant Timothy Benson!) Customers were treated to an assortment of delicious cookies from Famous Fourth Street Deli as folks networked, explored our Spring Summer '14 collection and enjoyed special evening discounts.
Best highlight? The look on the faces of this cute couple visiting from Westchester, NY as they discovered the perfect summer blazer from Howe. In between sips of our chilled Prosecco I overheard the wife say to her husband who was trying on the jacket, "It's perfect. Just perfect." And it was.
You had to be there.