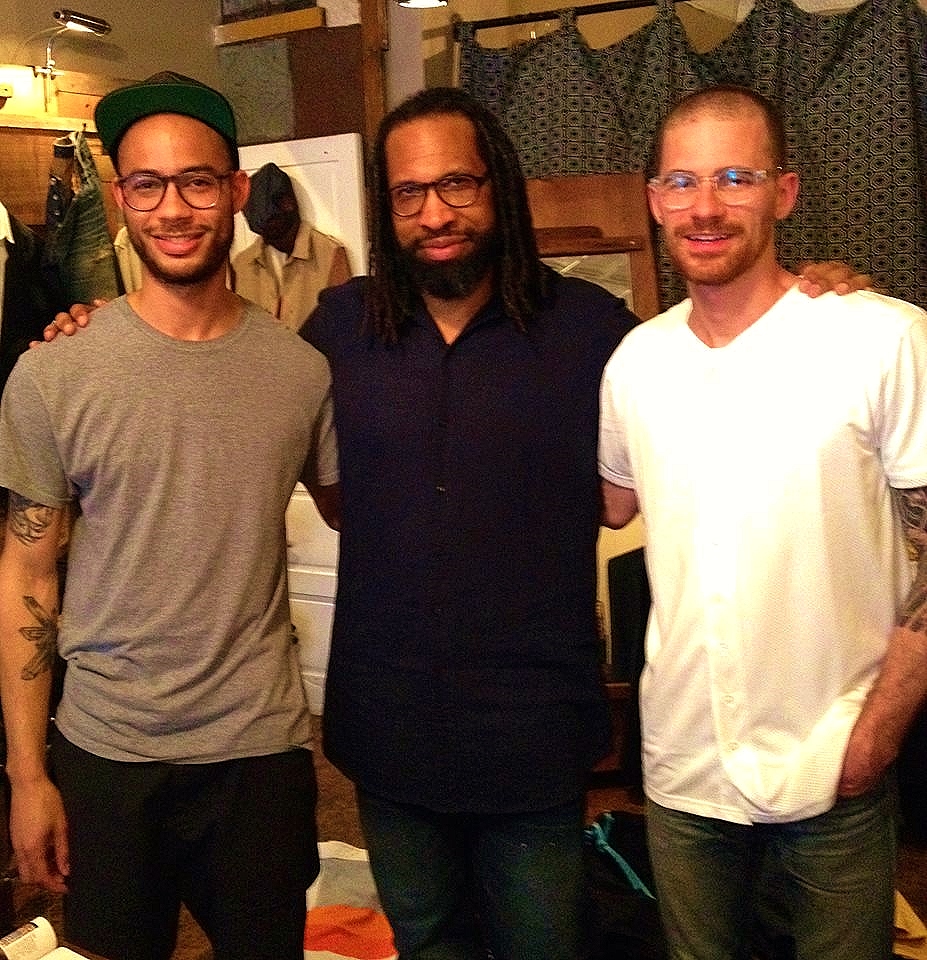 On Thursday May 1st Armour welcomed postmodern DC duo NativeDanger in our second in-store Designer Showcase series. Skyler Javier and his business partner Zach Repko graciously gave shoppers an inside look at their long-awaited debut Spring Summer '14 menswear collection as shoppers enjoyed a 15% discount on their select purchases.
ND's line of seperates and accessories is every bit as futuristic as it is clean and minimalistic. The look reads quasi avant-garde with a forward-thinking chill vibe.
The concept of NativeDanger actually originated through a Kickstarter campaign and a dream. Today 27 year-old Skyler still hustles by day as a firefighter, but his true passion is clearly his love of artistic design. At Armour we encourage and celebrate aspiring menswear designers and are proud to introduce yet another innovative team to the Philadelphia market: NativeDanger. Welcome gents. The world is yours.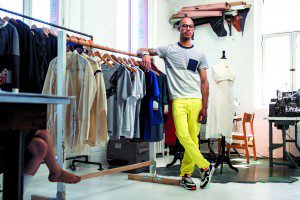 In Philly, selections of NativeDanger's SS '14 collection are exclusively available now at Armour. Stop by and check it out.
SIDEBAR: For more information on NativeDanger click here.  Also, check out ND's cool Kickstarter roots here.