What's Spring without Armour's Annual Spring Pop Up? This year we partnered with Philadelphia Black Pride to help them commemorate the 20th Annual Philly Black Pride/Penny Relays on Saturday April 27th from 12 Noon to 6 P.M. This season we flipped things up a bit by hosting our pop up shop at the beautiful Aloft Downtown Philadelphia as a one-day-only shopping event. Throughout the afternoon shoppers were treated to on the spot style tips from our resident stylist (Fabric of A Man,) chill vibes, handsome models, drink specials and direct access to some of the dopest gear we could curate for Philly. From Armour exclusives like our limited edition bomber jackets from Andrew Nowell's Menswear Collection to our vibrant polos from Brooklyn Brigade to our cozy casual pants from Pop Beach Club to finely crafted tote bags from MRKT Bags and nostalgic print swimwear from Okun, there was a lil' something for everyone. Once again, thank you to our followers and everyone who stoped by and shopped. Special thanks to Le Thomas and the entire Philadelphia Black Pride planning committee for including us in the weekend's events. Shout out to our sexy Armour models Adolph and Thomas and our equally stylish photographer Robert Carter. We thoroughly enjoyed working with you three gents. Here's a recap of the day.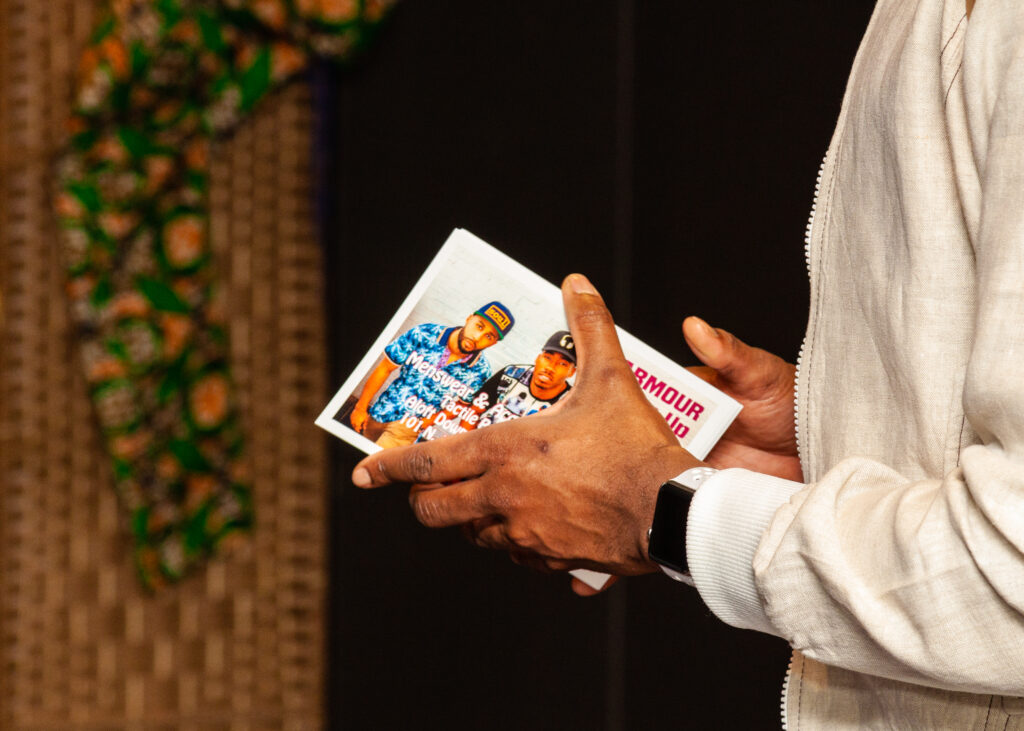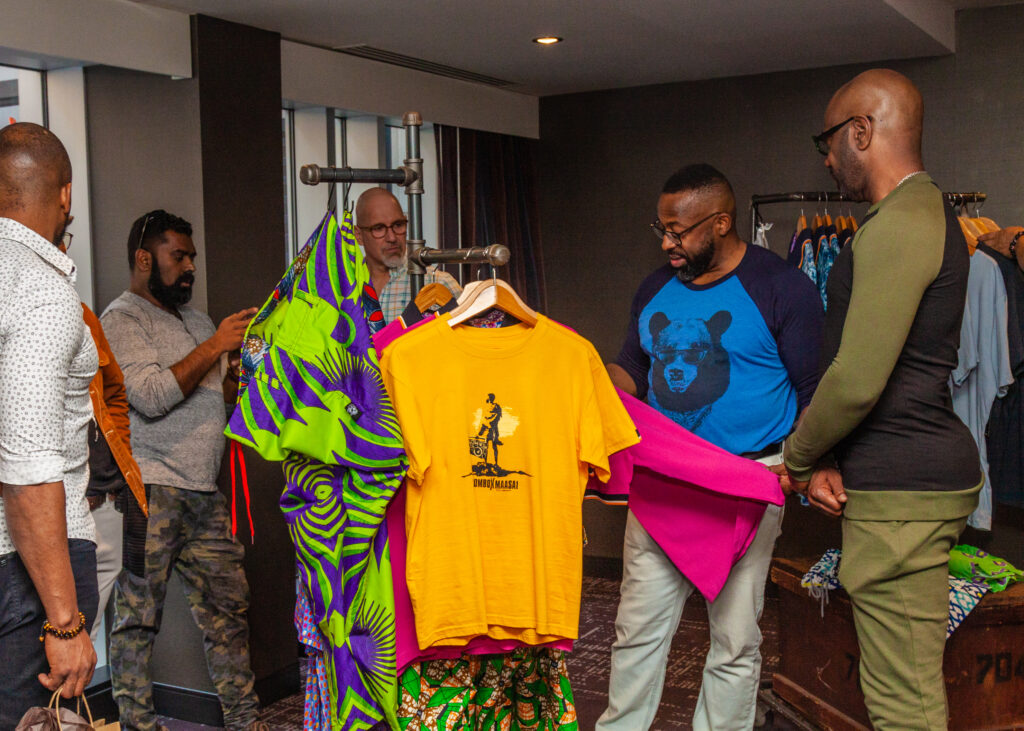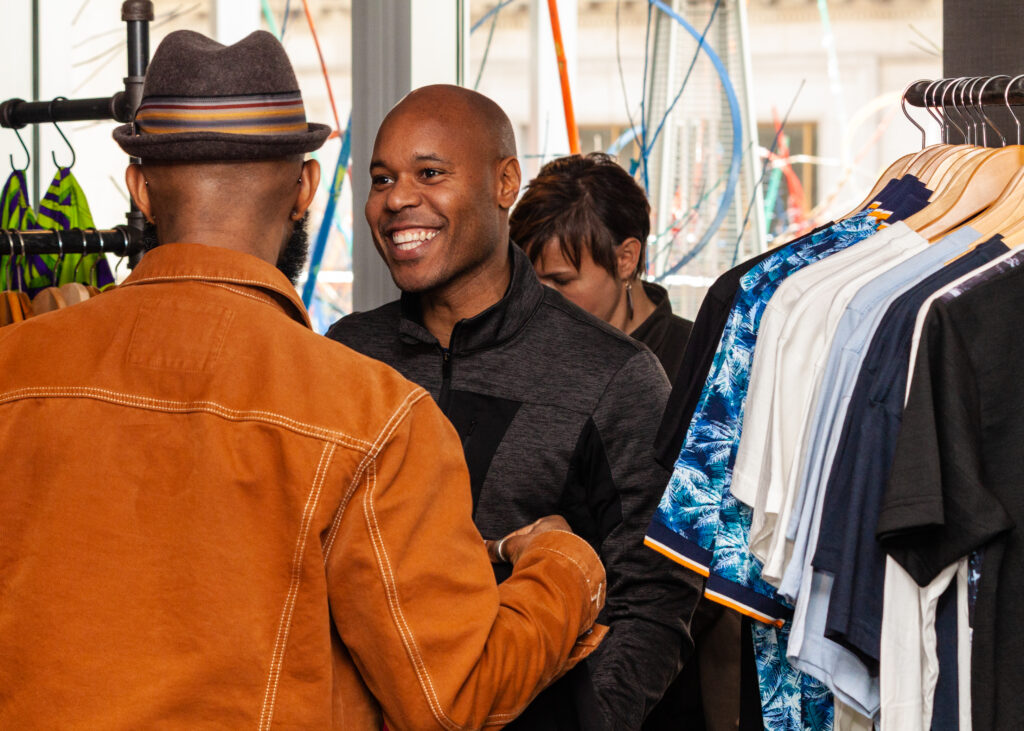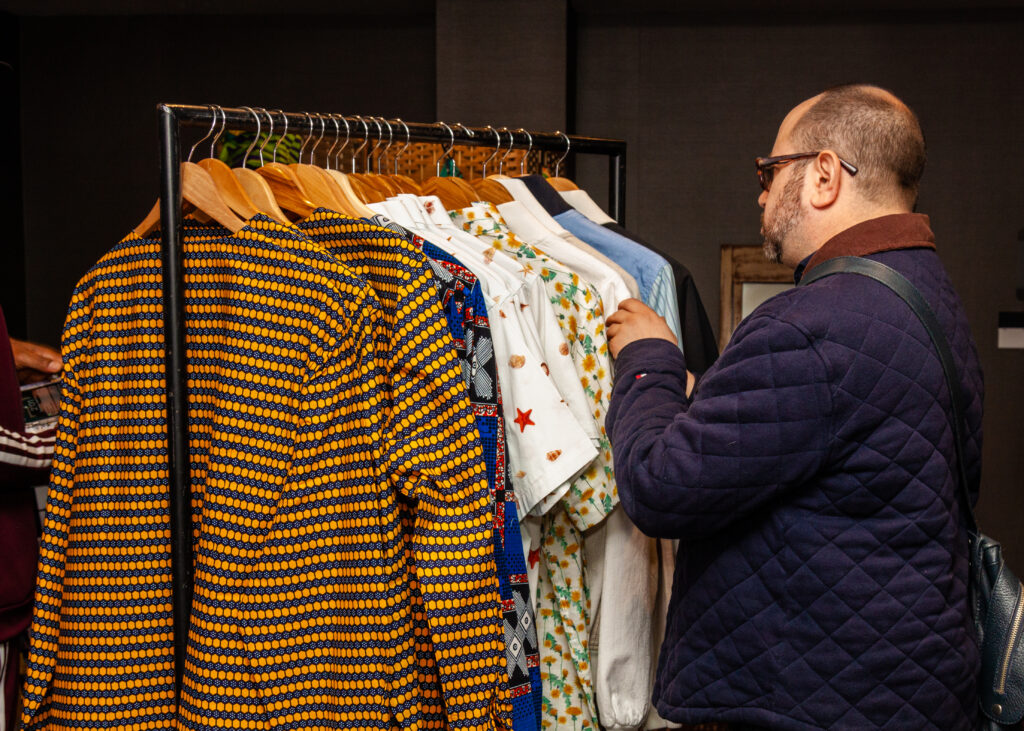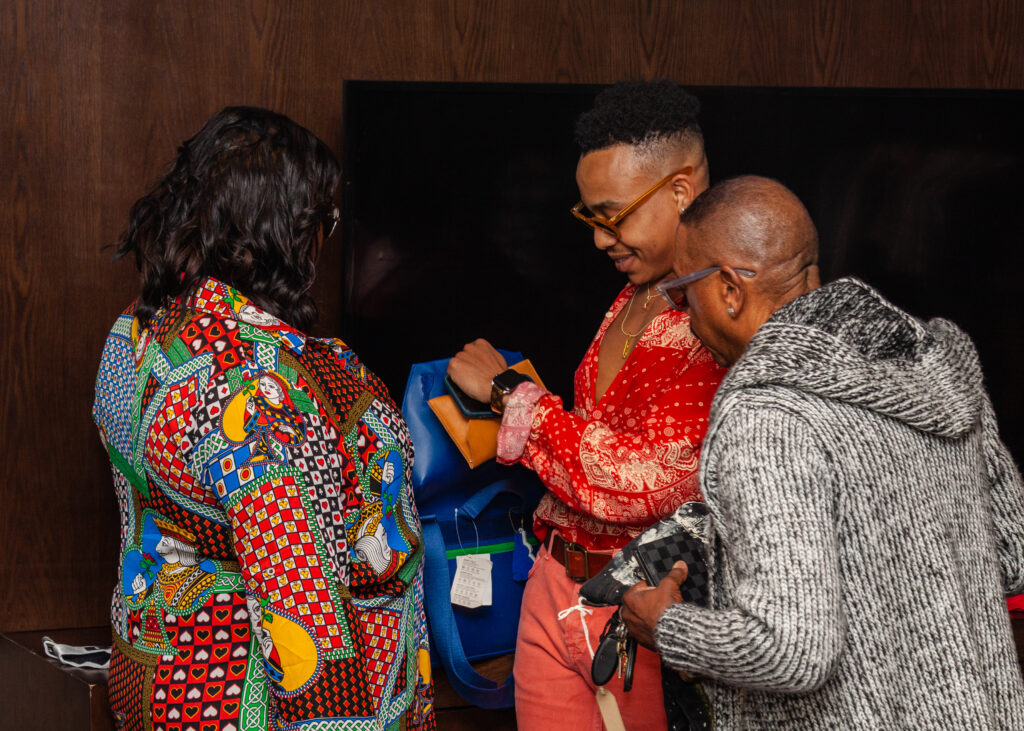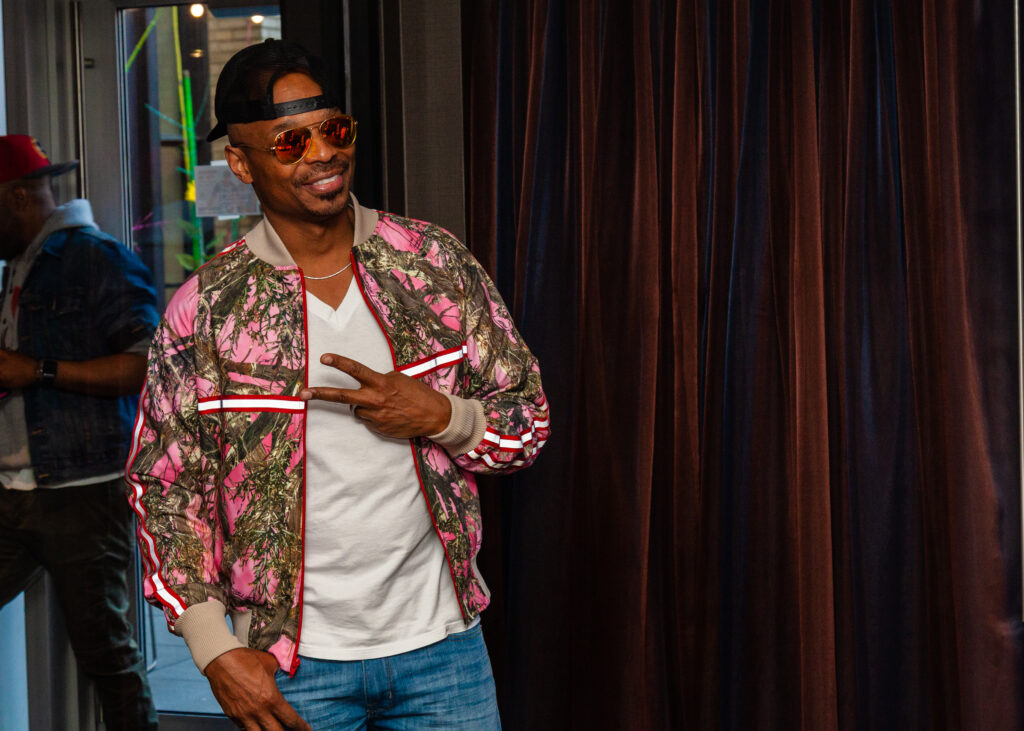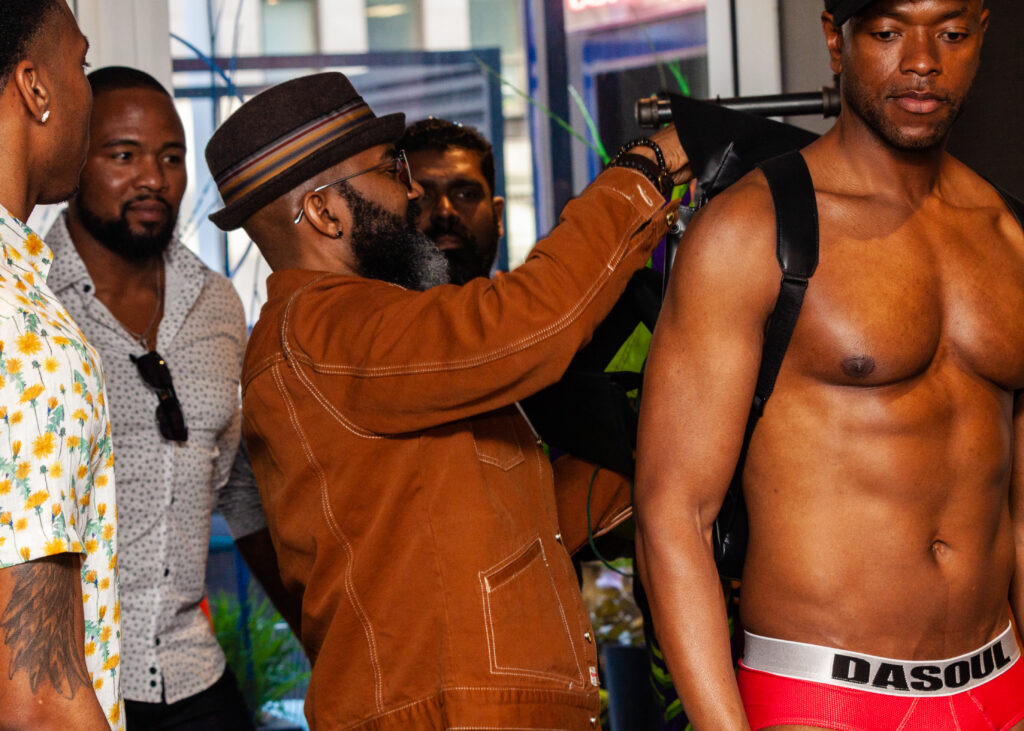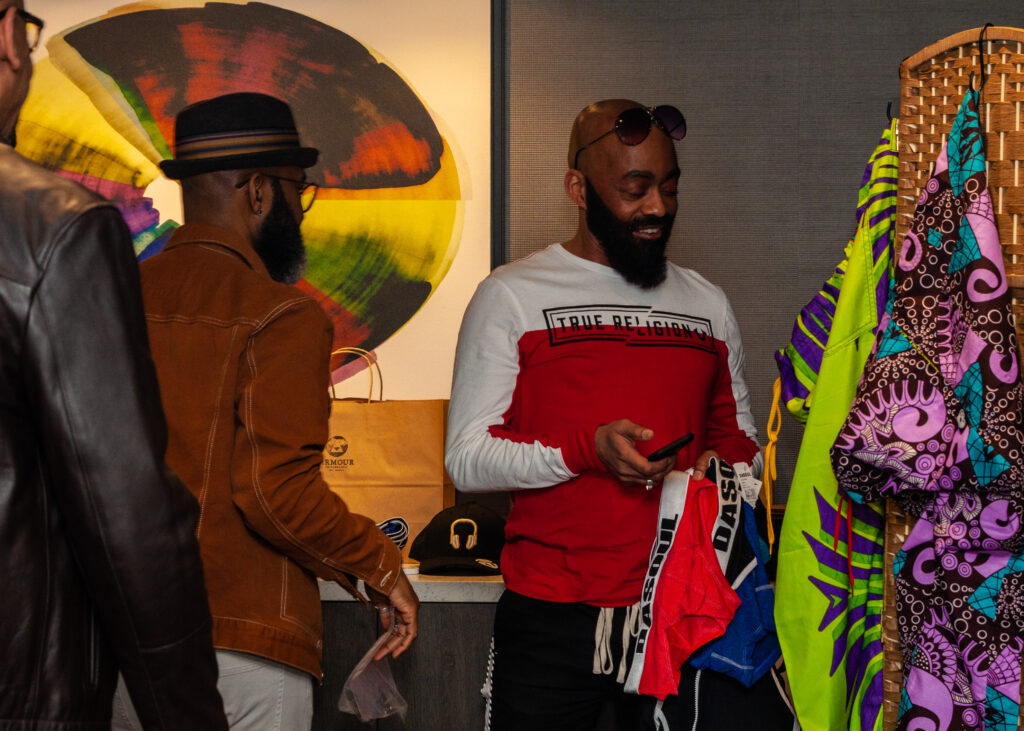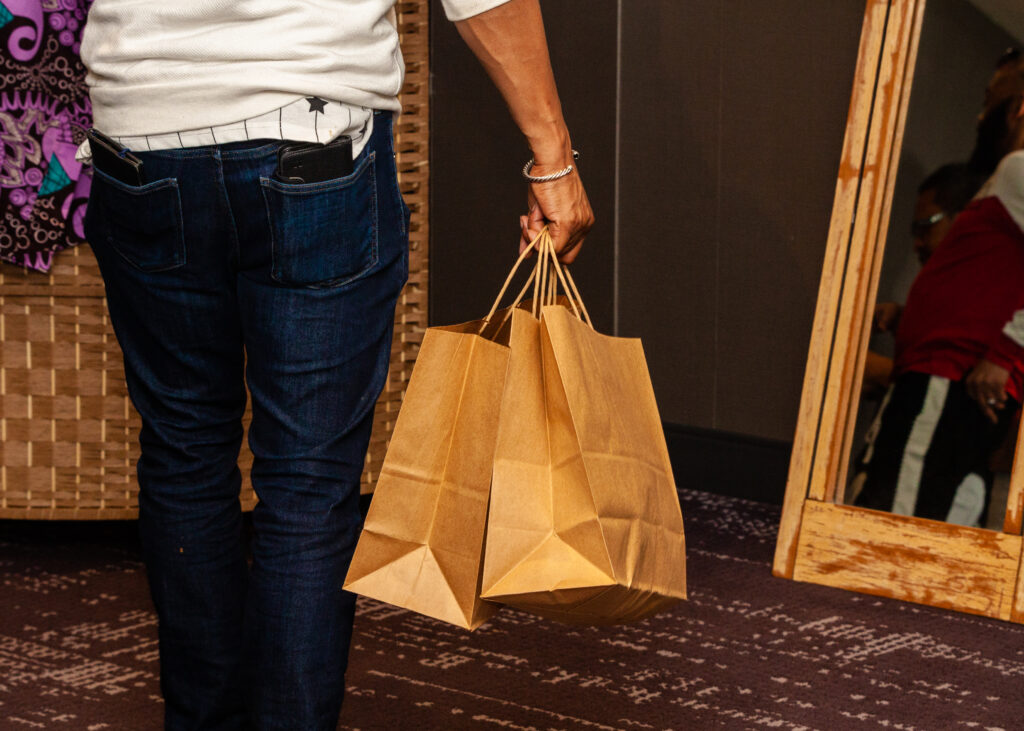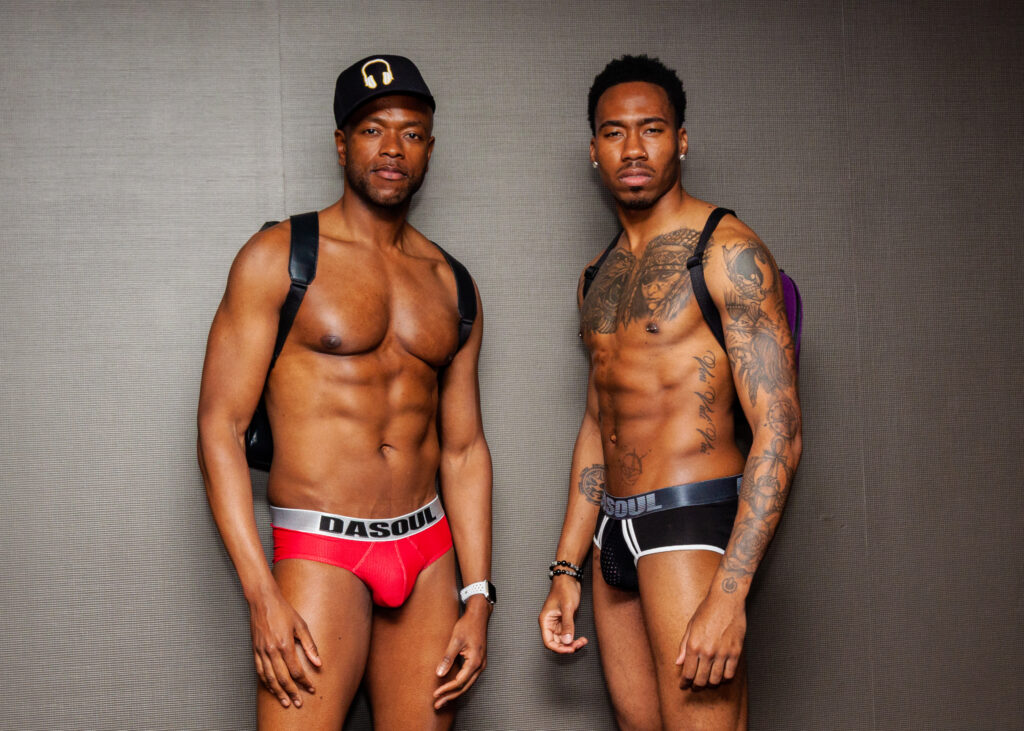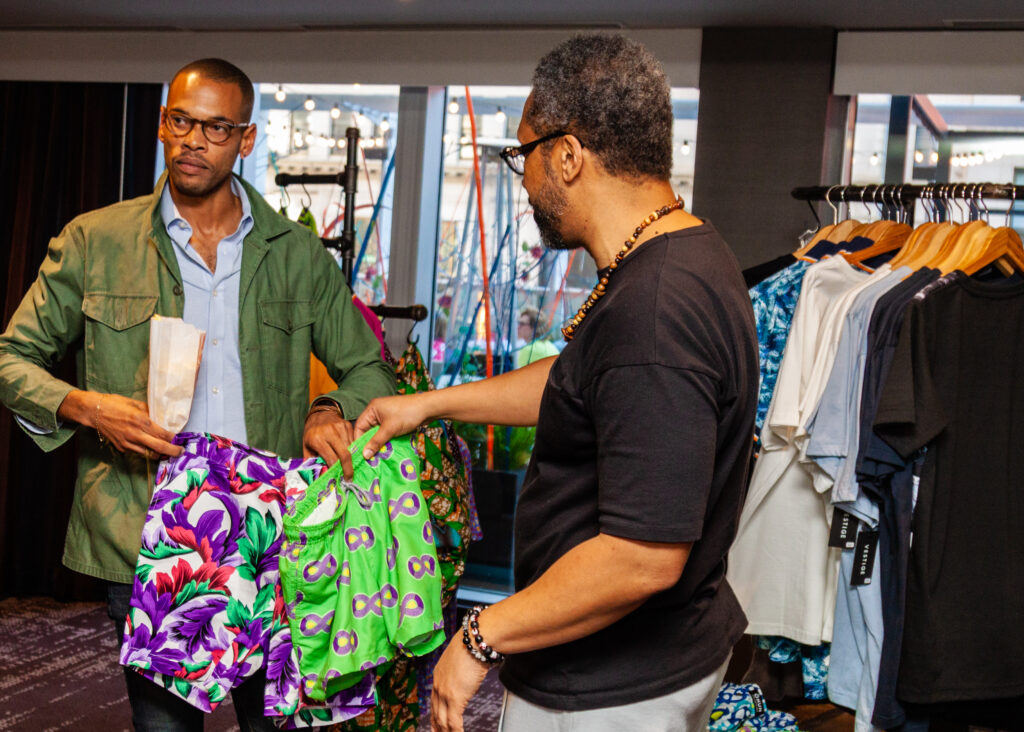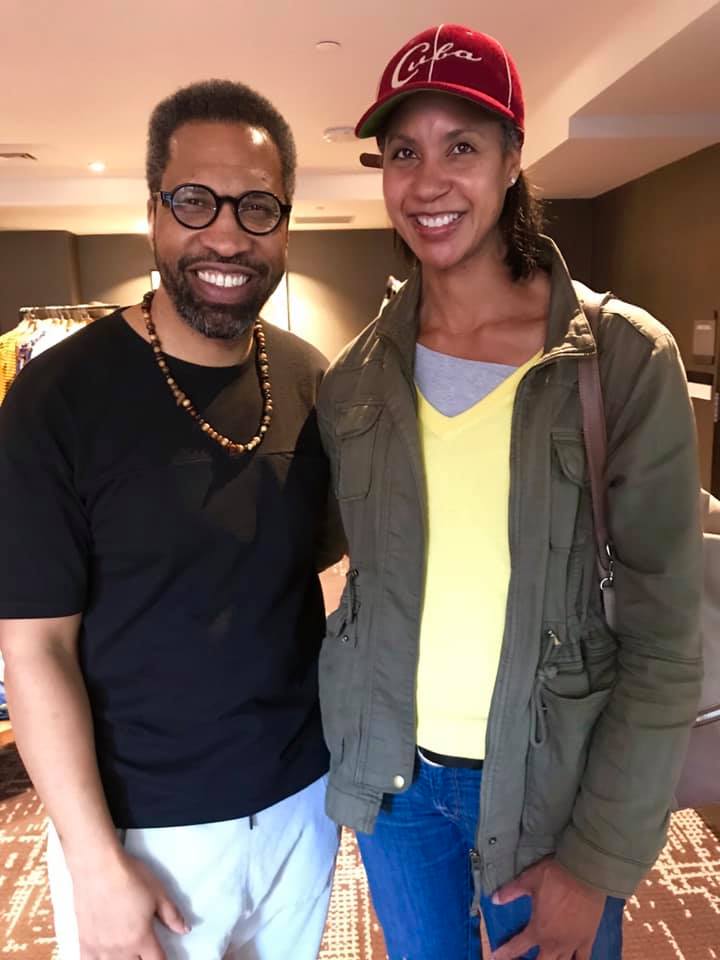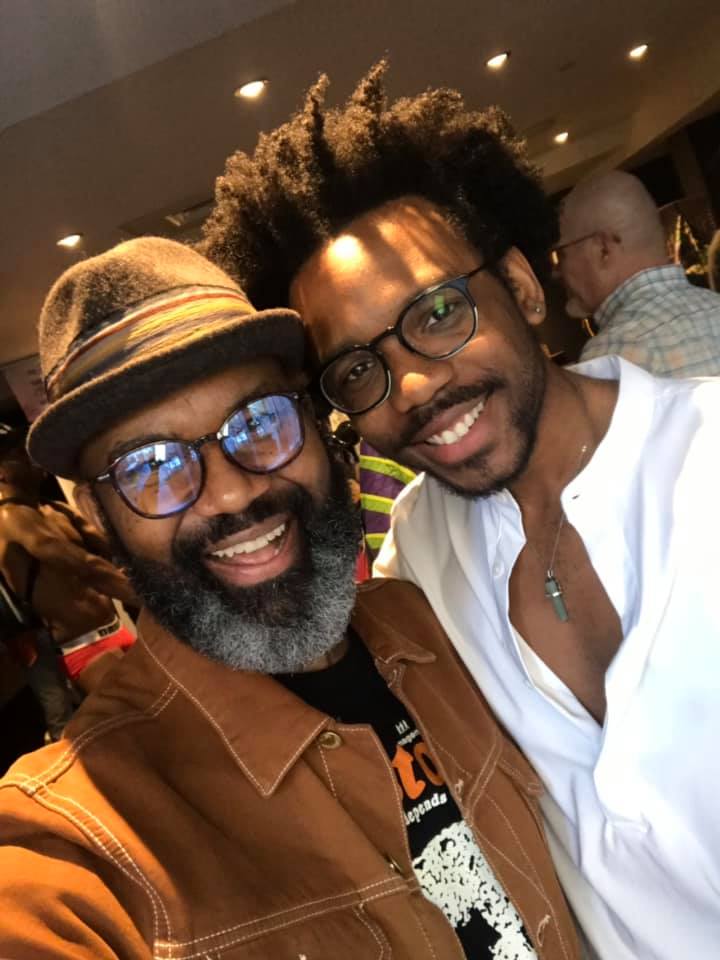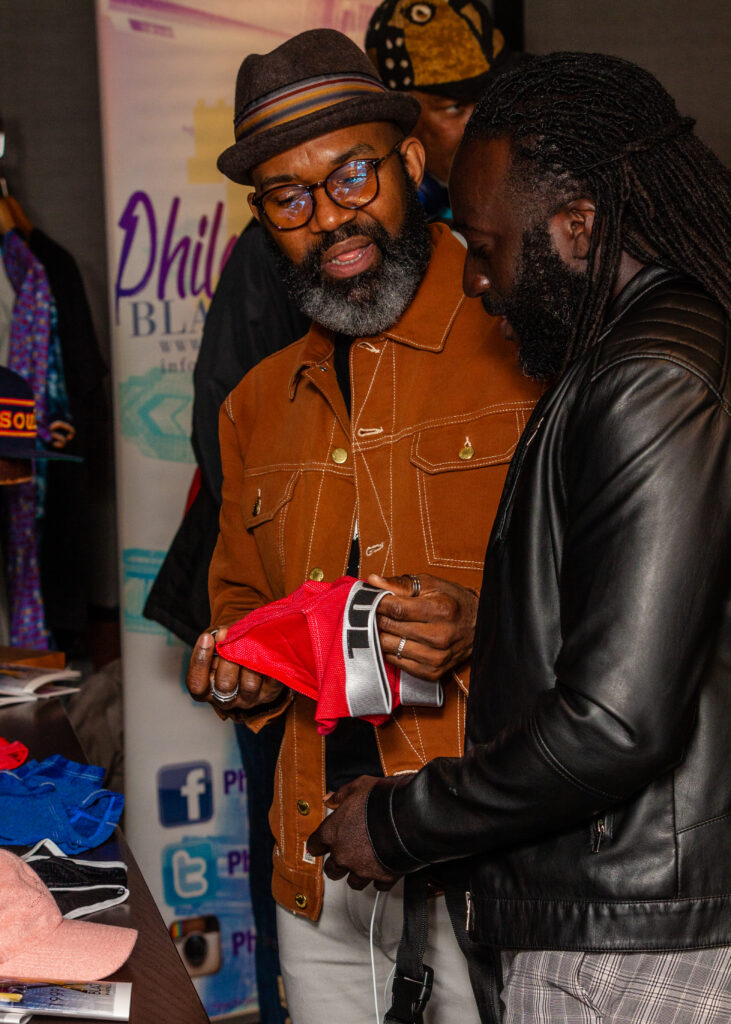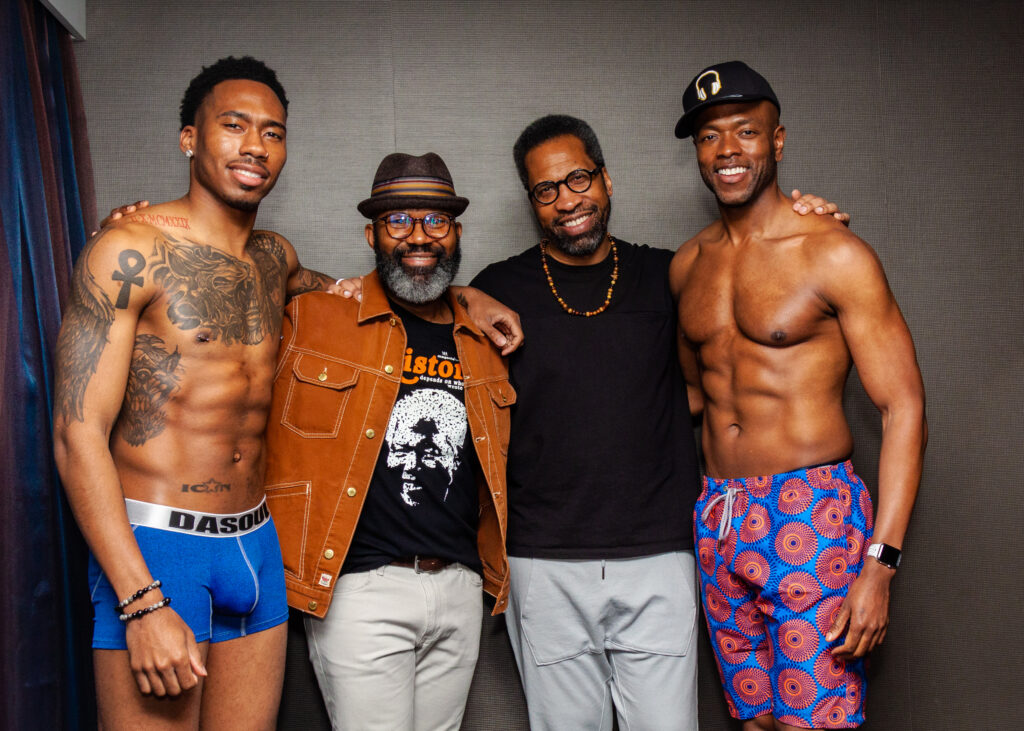 Fall 2018 Pop Up
Our first ever Fall Pop Up Shop was a success! for the second time this year, we were back at H. Smith Shop, the Point Breeze based, unisex barbershop/art gallery. Only this time around our two-day shopping event was a little different as it featured our kick off night on Friday Nov. 16th and concluded with a busy follow-up day on Saturday Nov. 17th. Throughout both days patrons were treated to complimentary beer and wine and haircuts and beard trims (via appointment.) Our resident stylist, Fabric of a Man, was on hand sharing cool fashion tips too. We were so excited to introduce shoppers to Mathew Arts, a local Philly designer, who gave everyone the 411 on the debut of his new carryall collection. DJ MatPat (a.k.a. Clubbyboy,) was also in the house spinnin' some slick, laid back groves keeping vibe chill. It was dope. Thank you to all our followers and customers who showed up and showed out! Special thanks to our friend Shawn Miller, owner of H. Smith Shop for opening his doors to Armour and sharing his space with us. What a wonderful collaborative affair!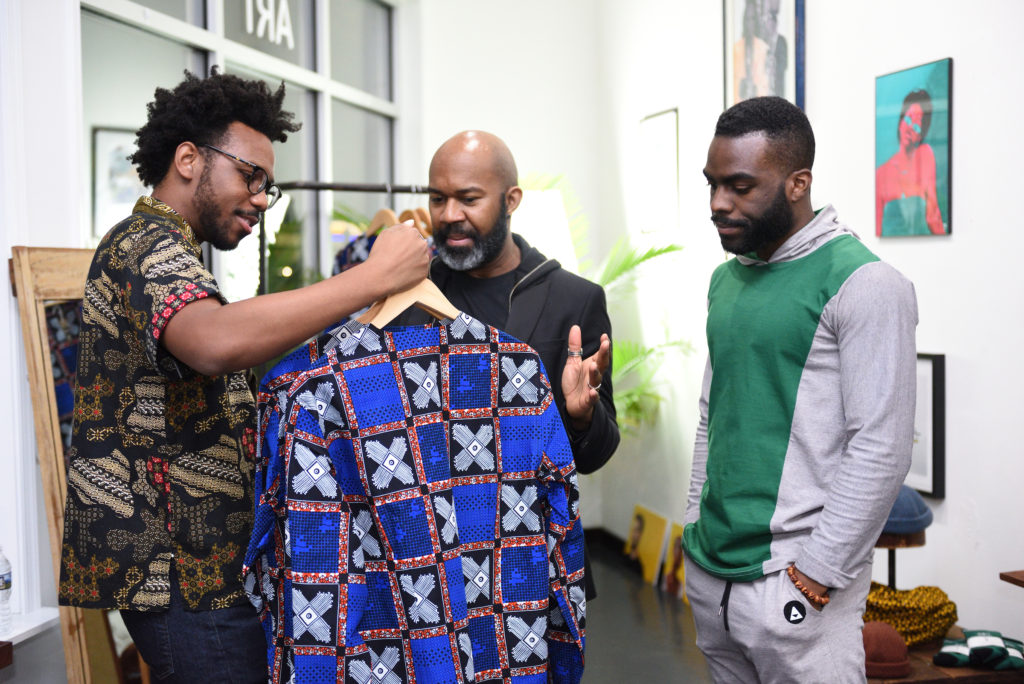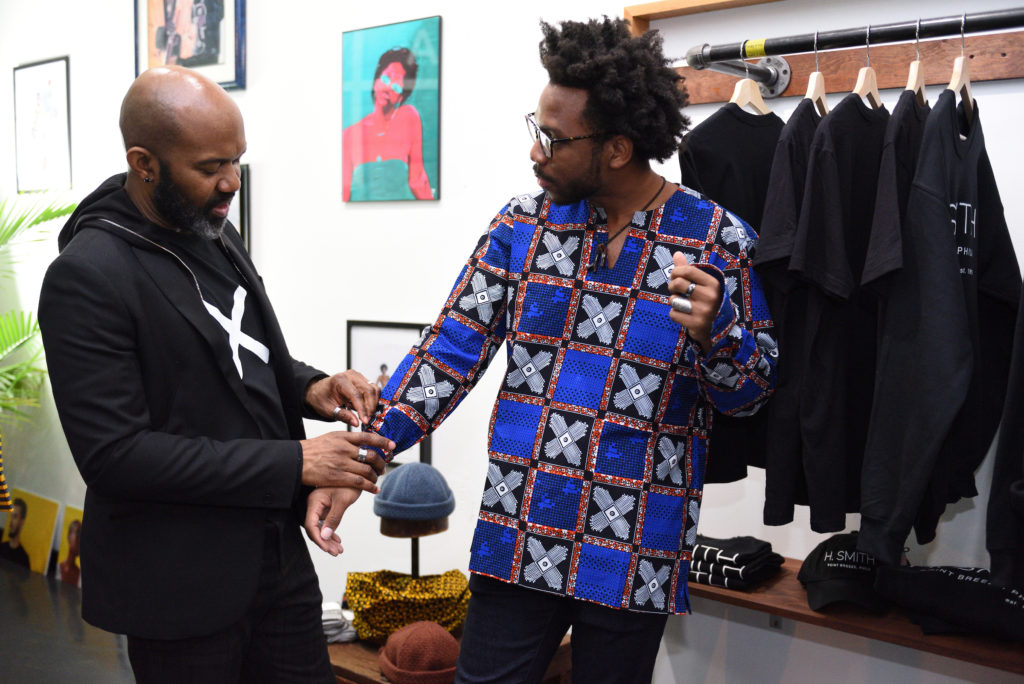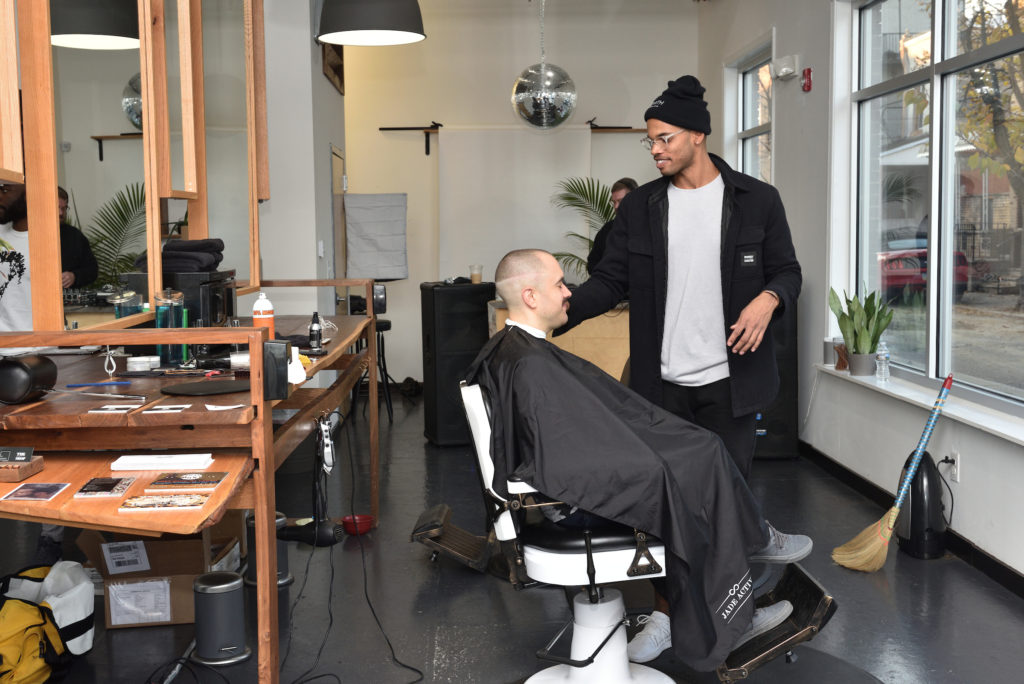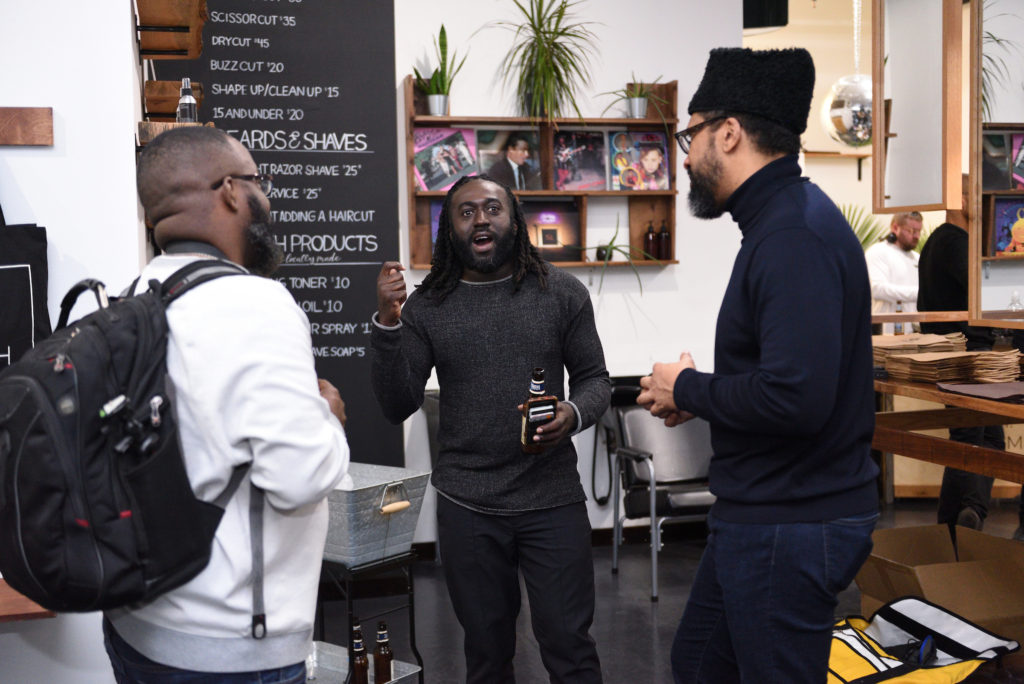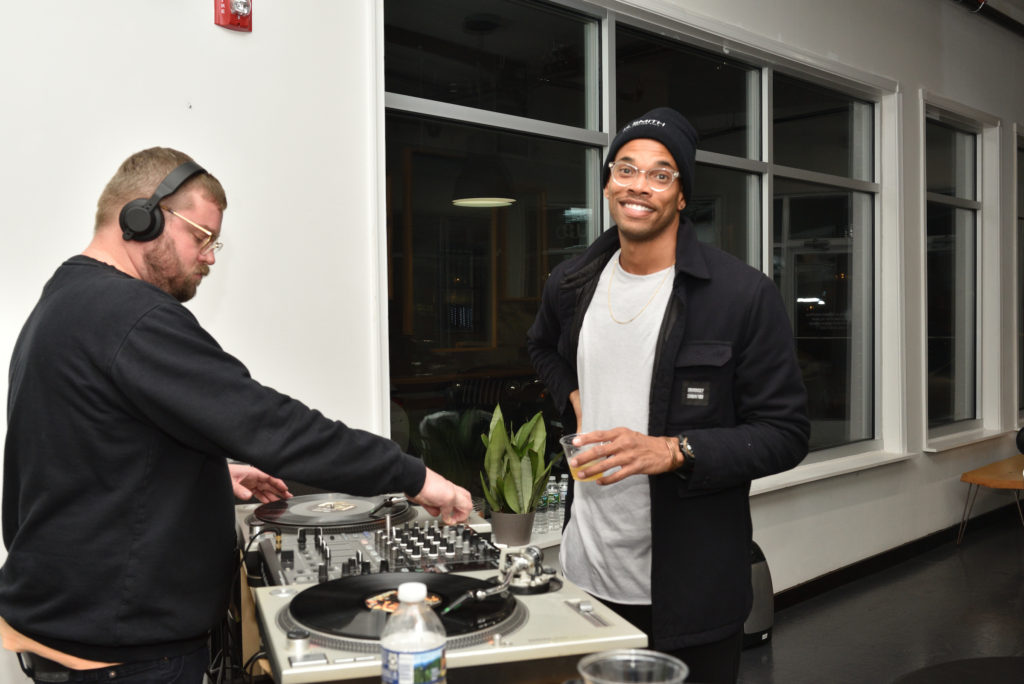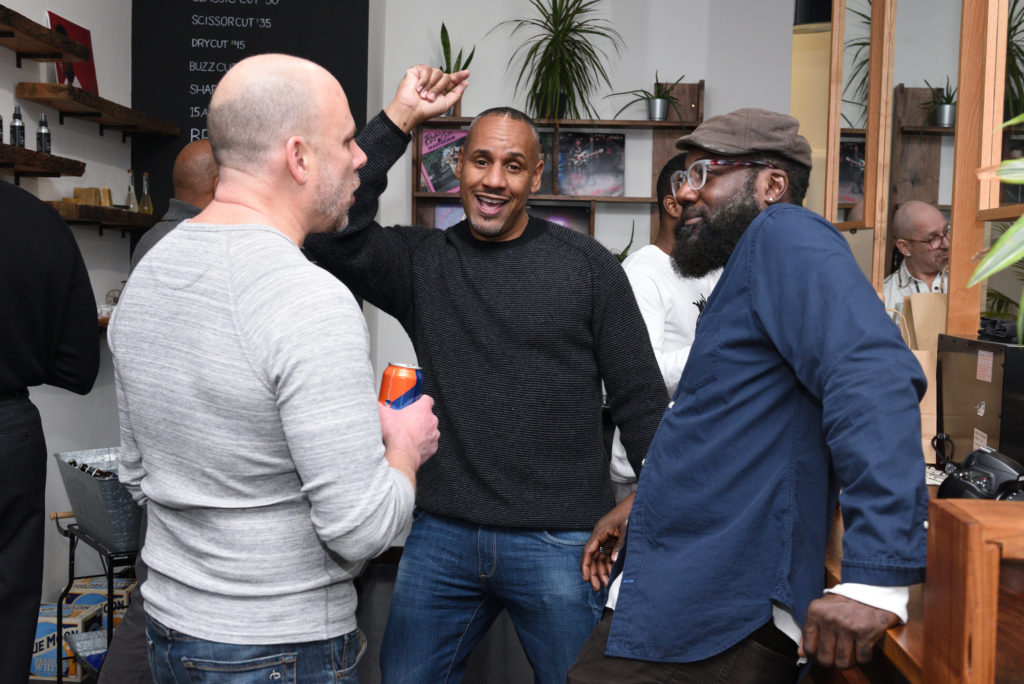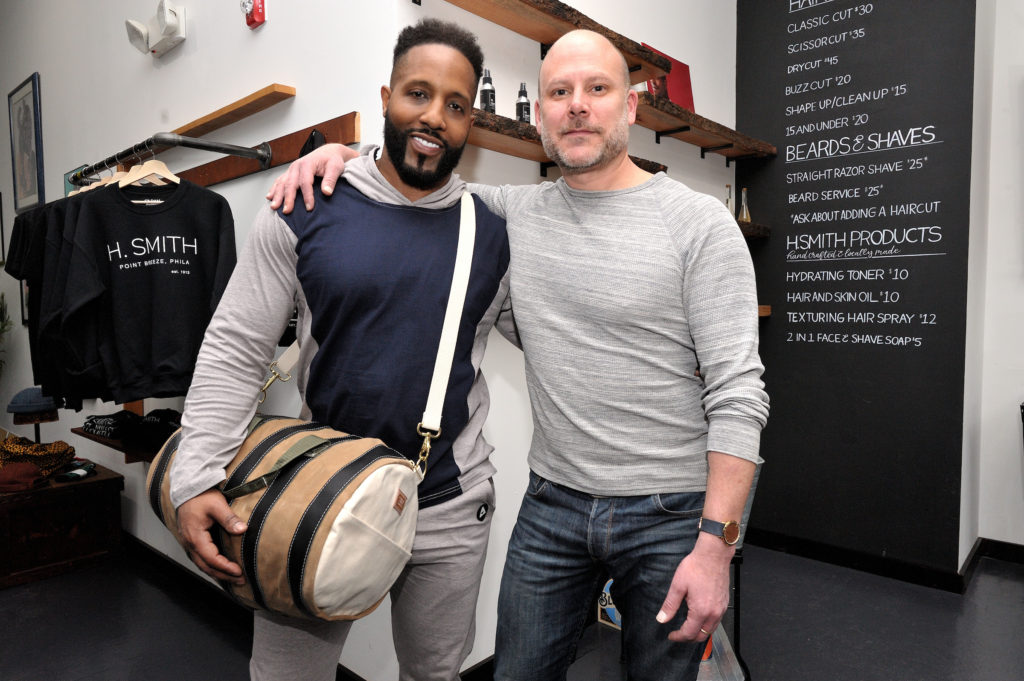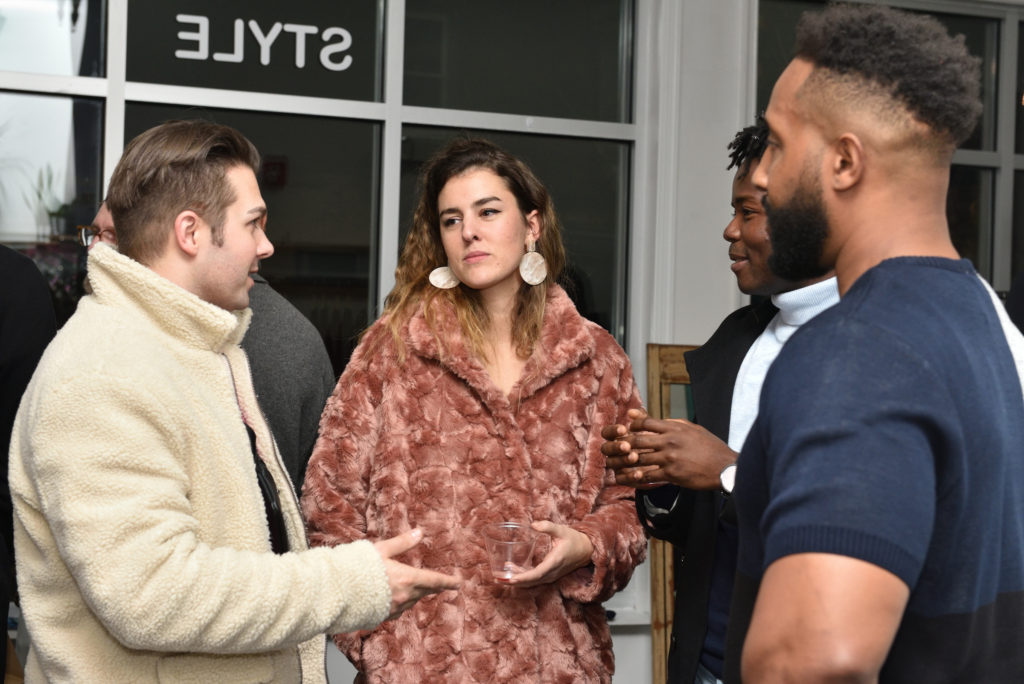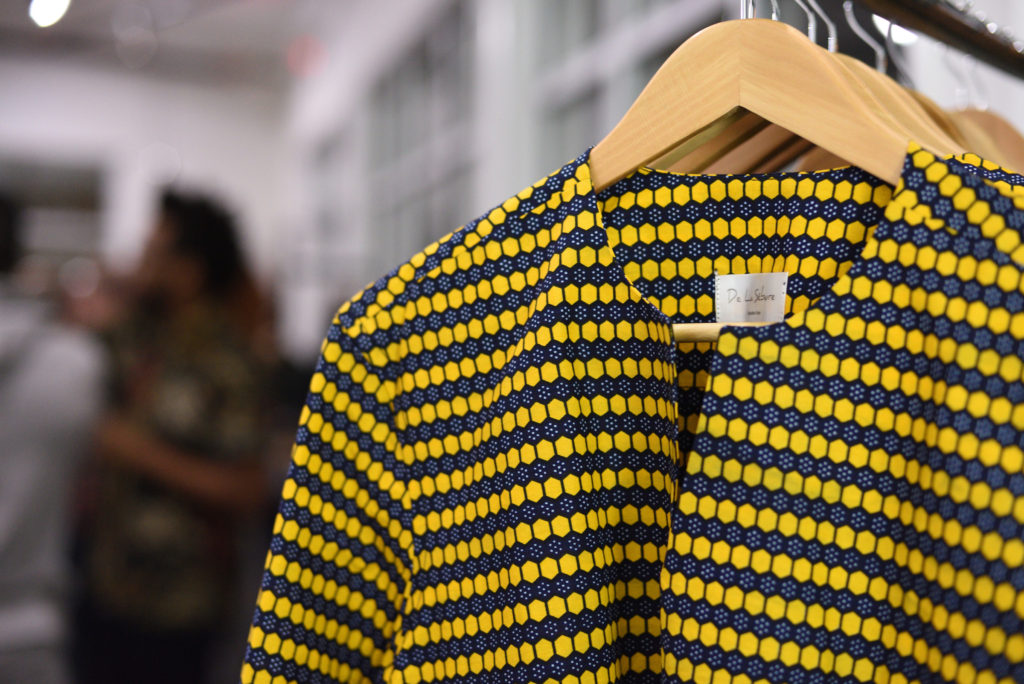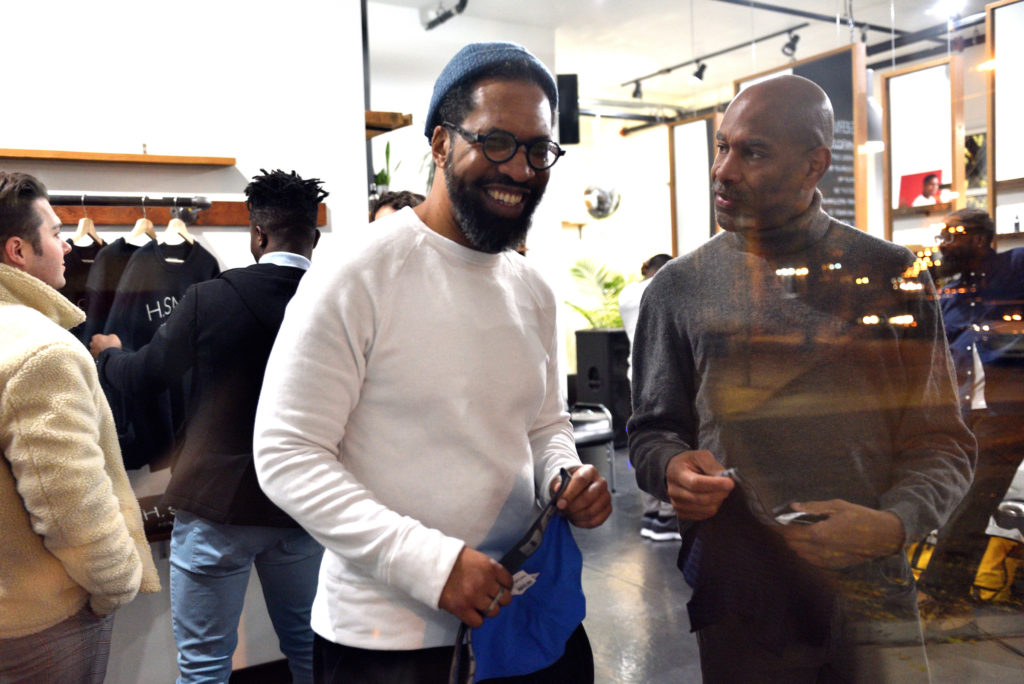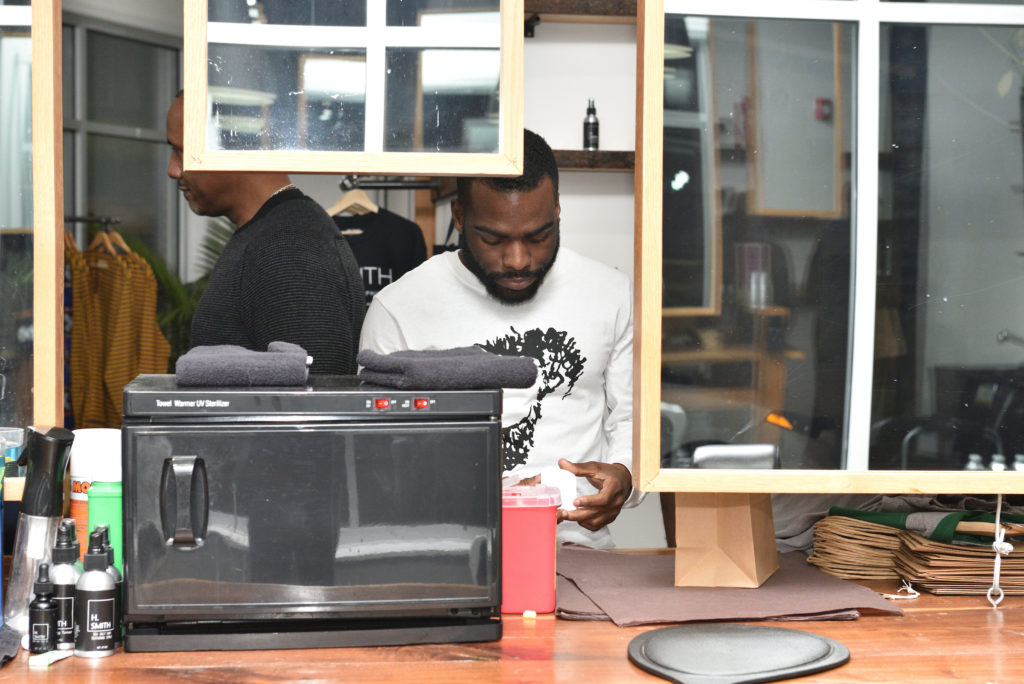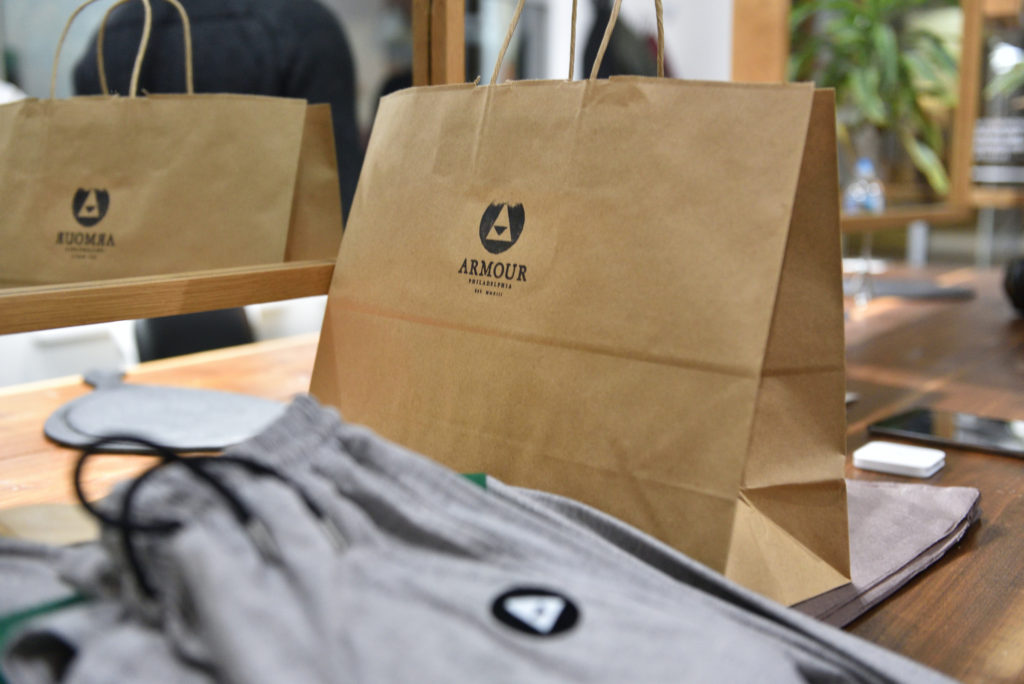 Spring 2018 Pop Up Shop Event – Penn Relay/Philly Pride Weekend
Armour's Pop Up Shop Event during Philly's Penn Relay/Black Pride weekend (April 27th-28th) was a great success! This year we partnered with our friends at H. Smith Shop, a local barber shop/art gallery in Philly's Point Breeze section, to offer a slightly different shopping experience for our customers. Our pop up included two fun-filled afternoons chock full of handsomely curated menswear, exclusive "in-store only" items, grooming services and complimentary skincare products (courtesy of H. Smith Shop,) cool artwork, a live DJ, free drinks and models. Here's a pictorial featuring some of the festivities!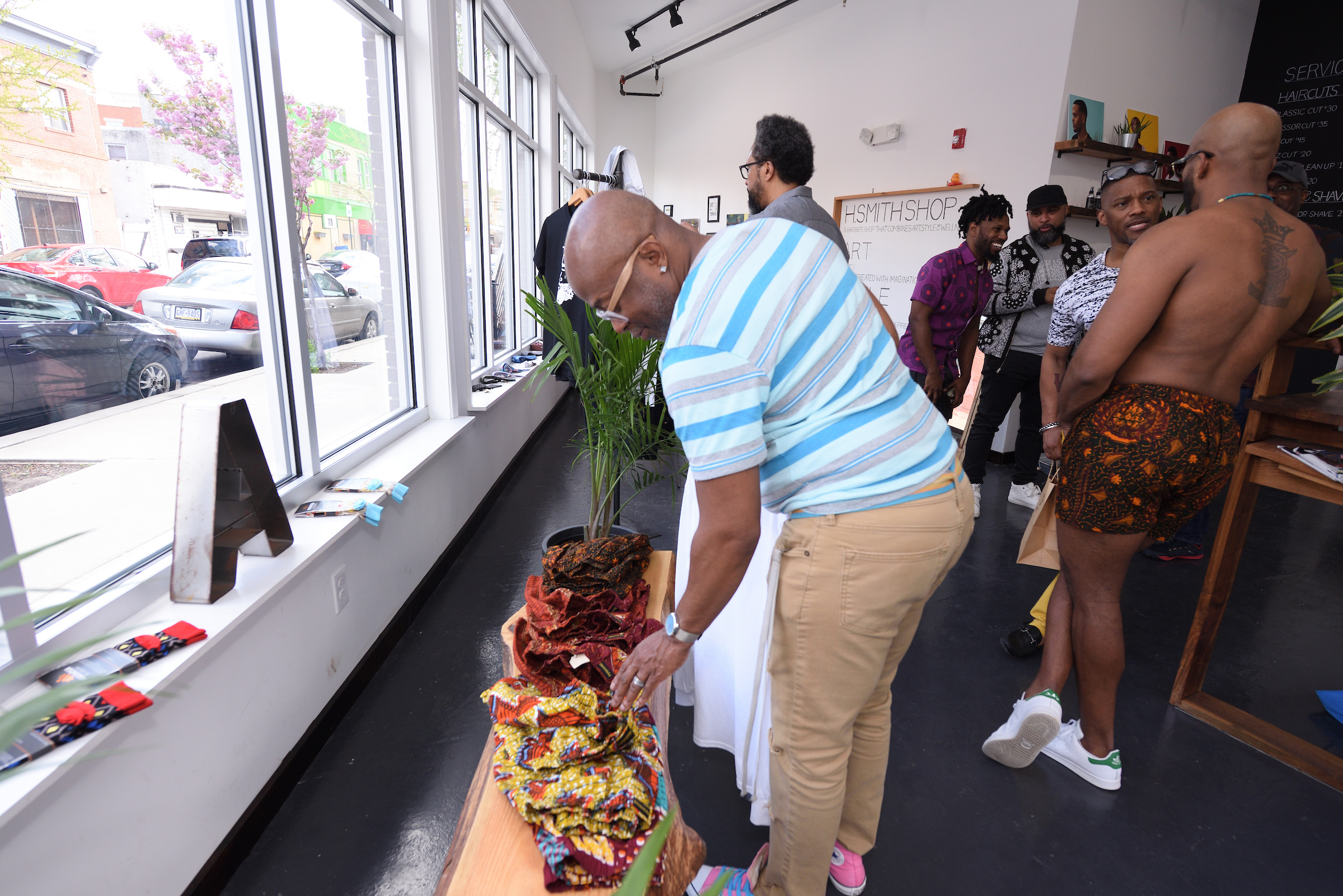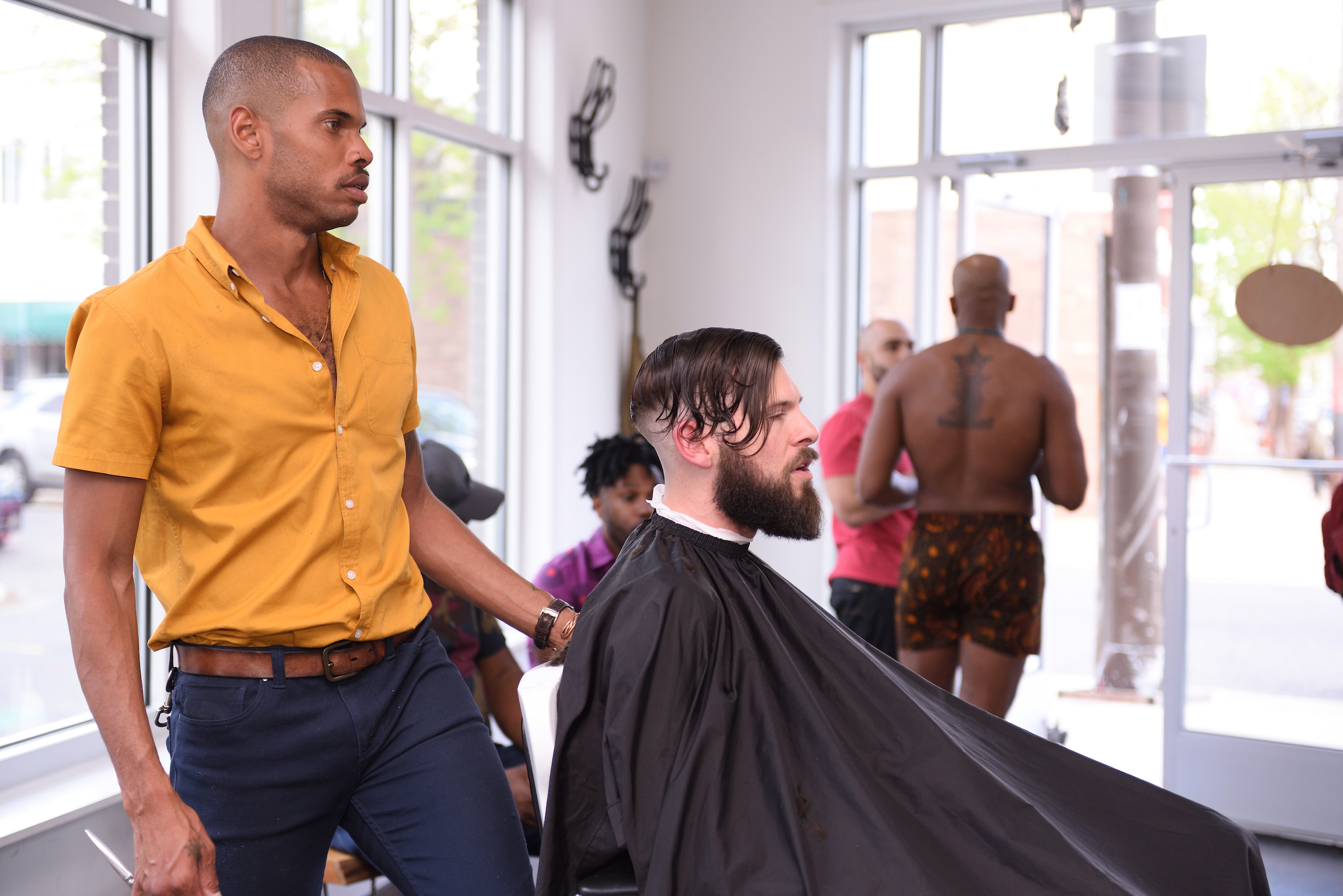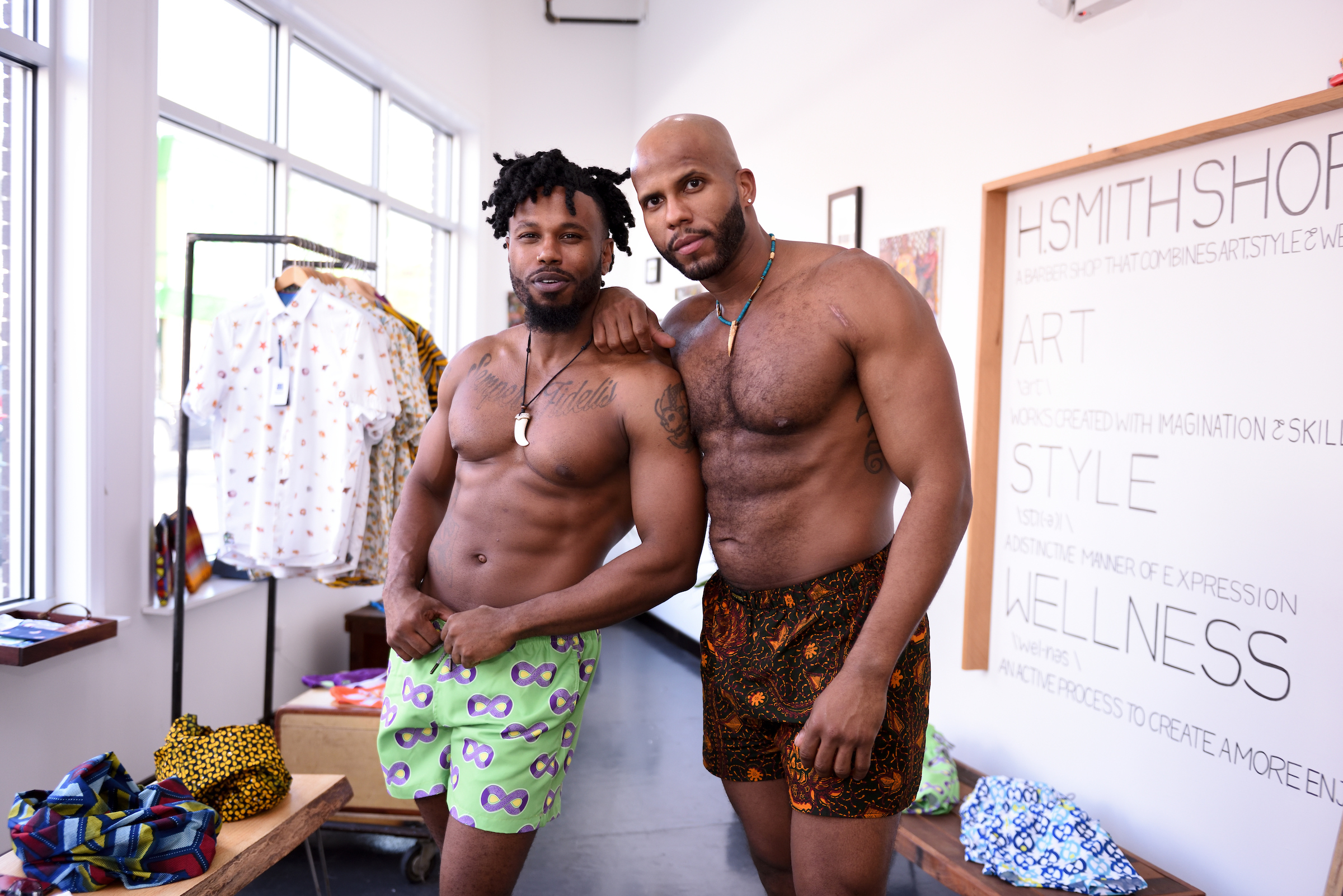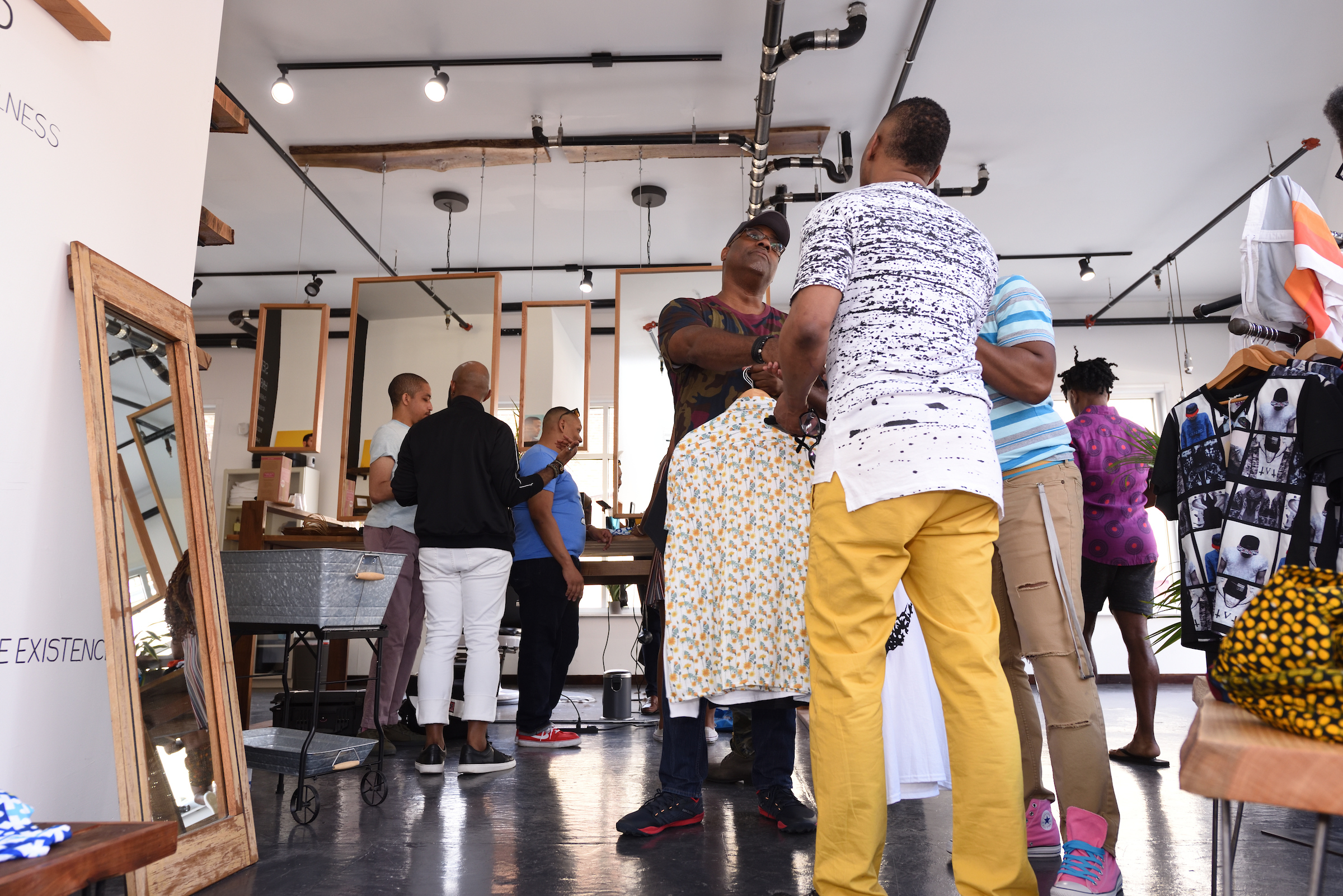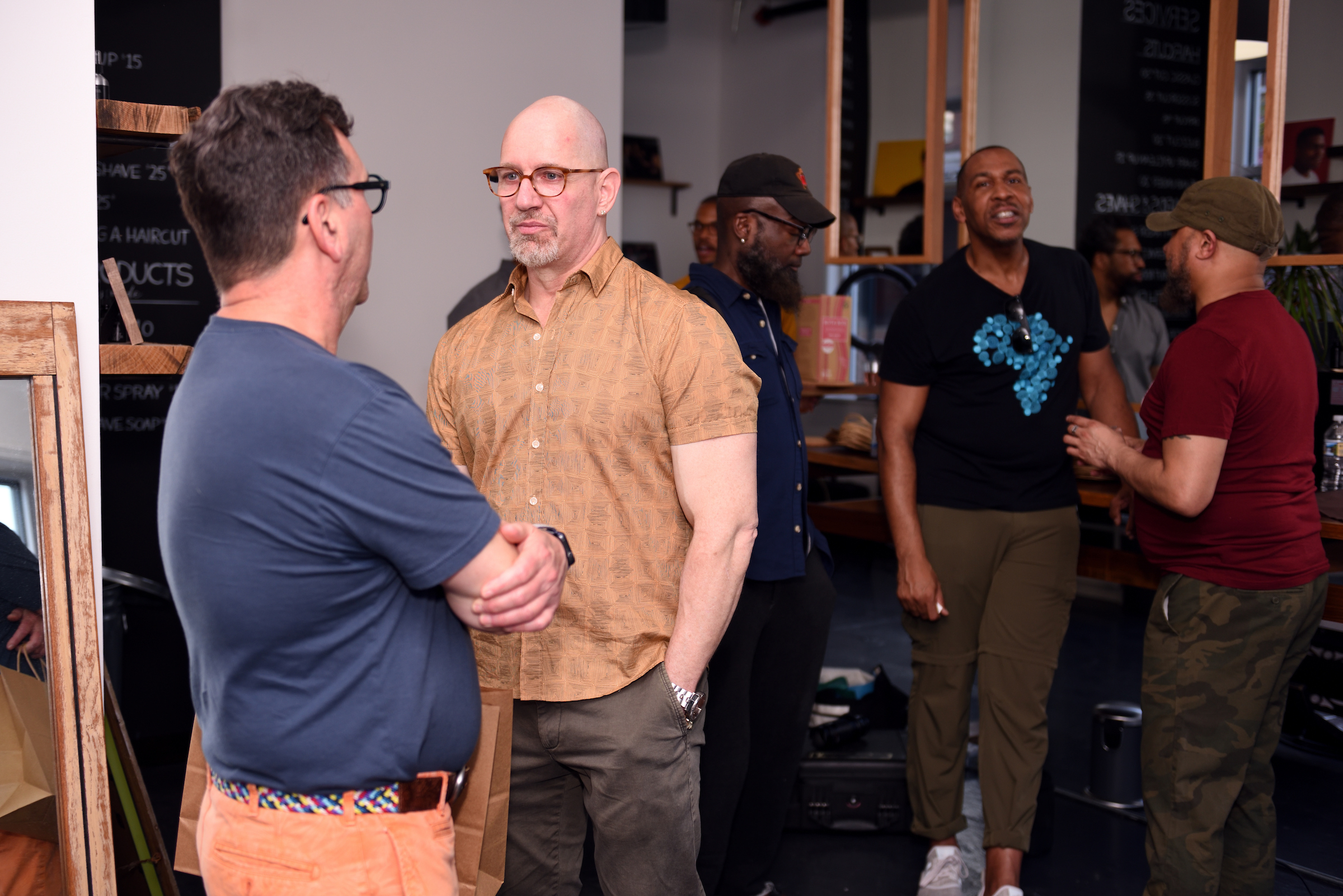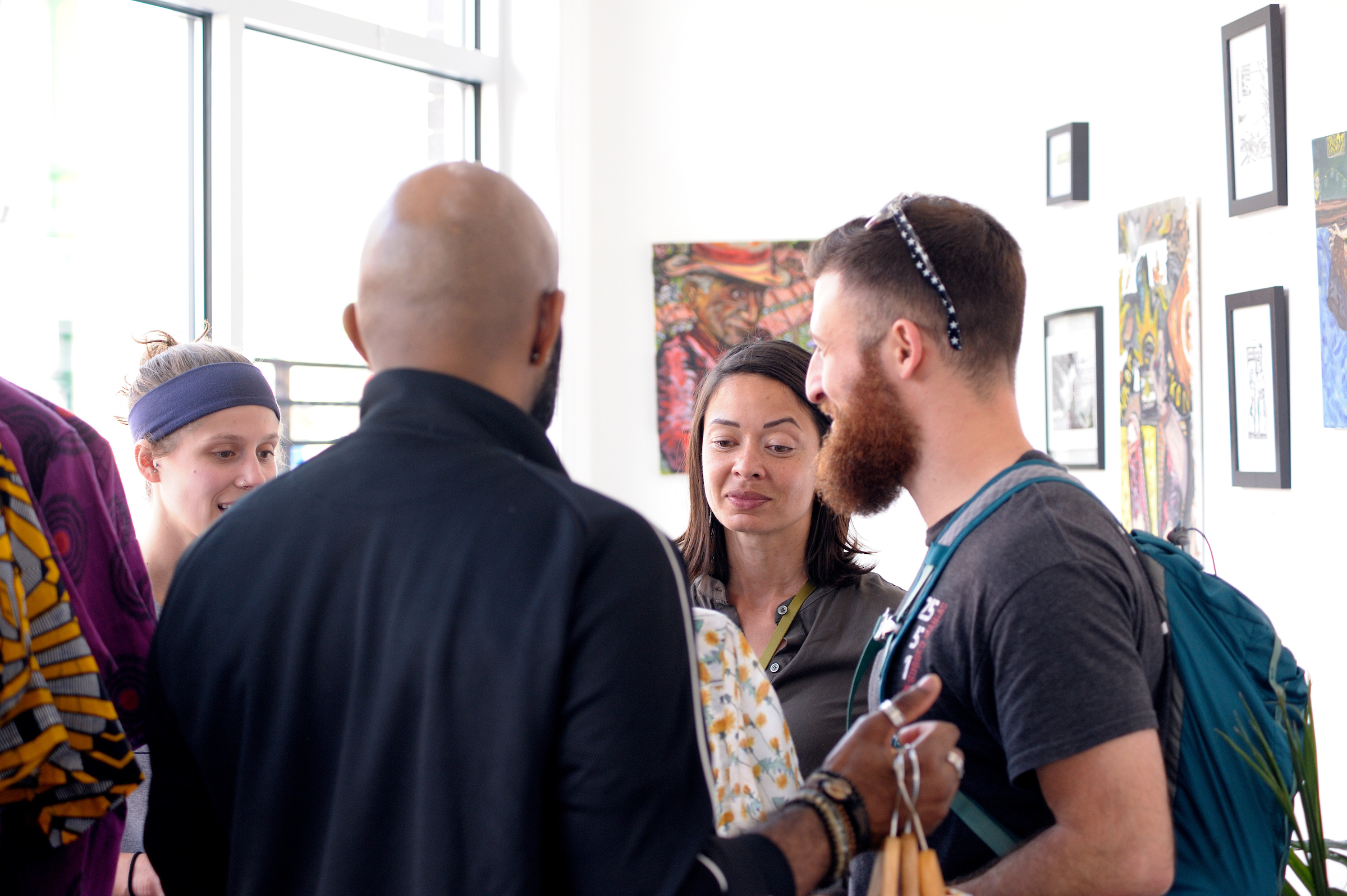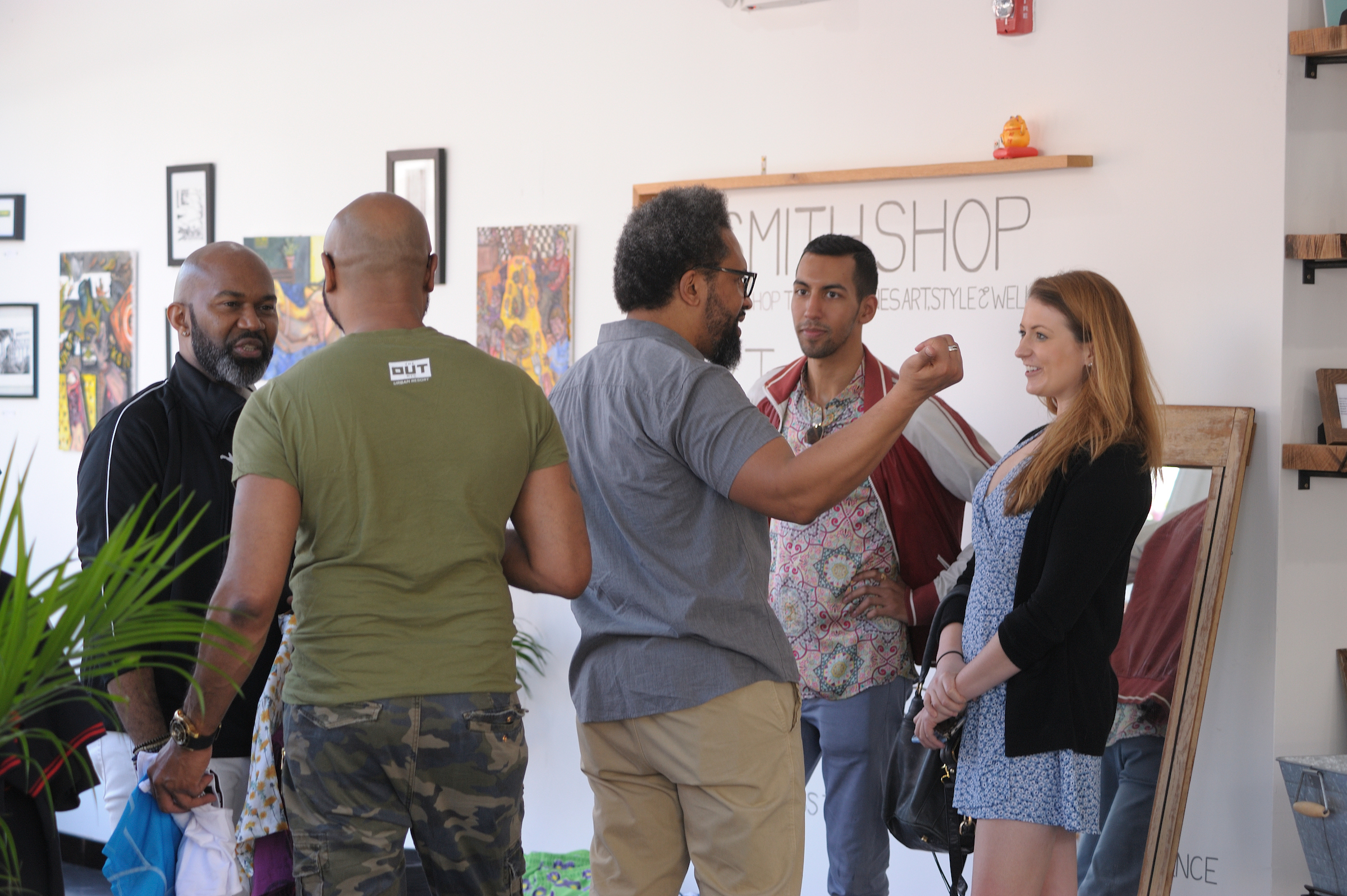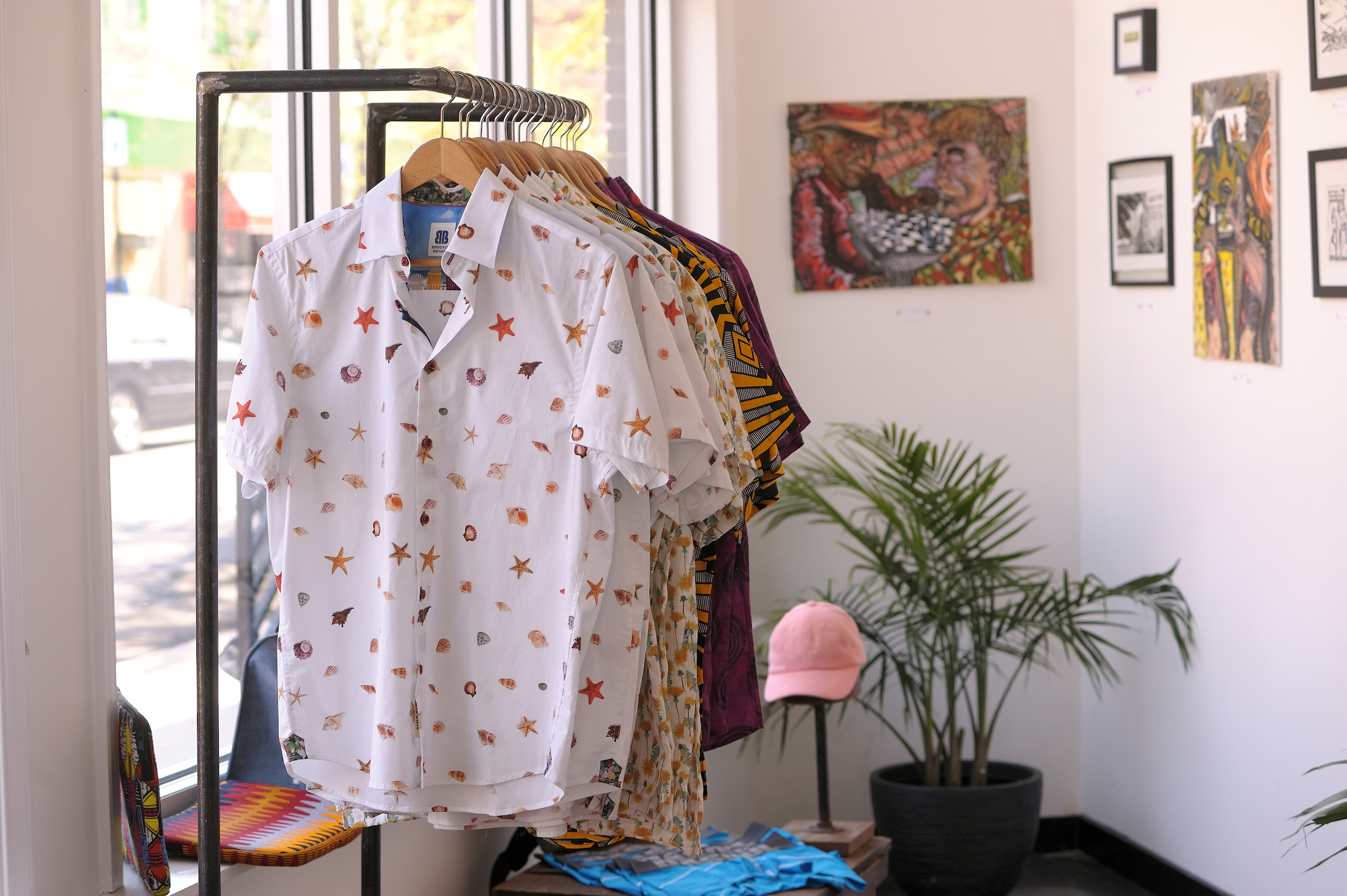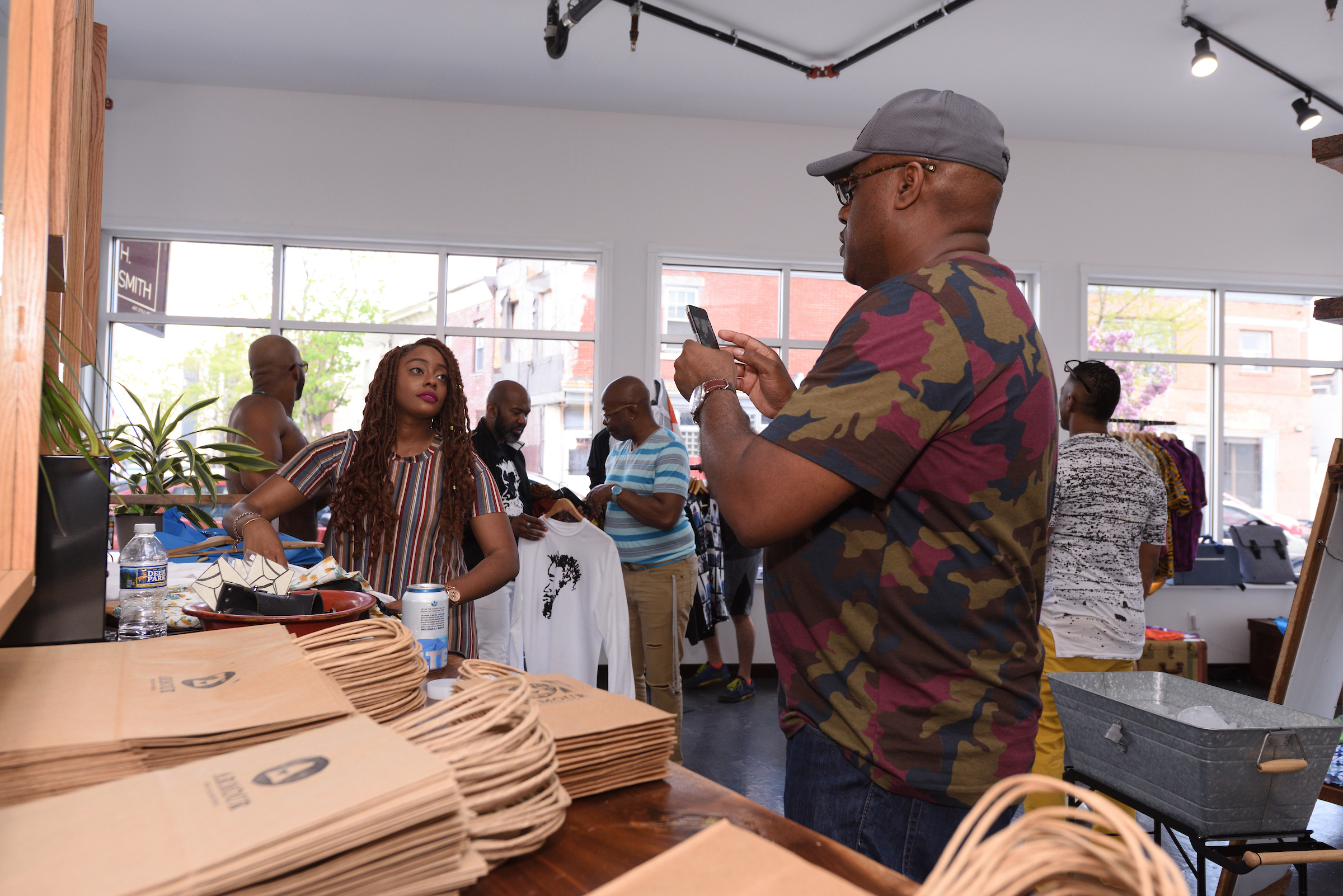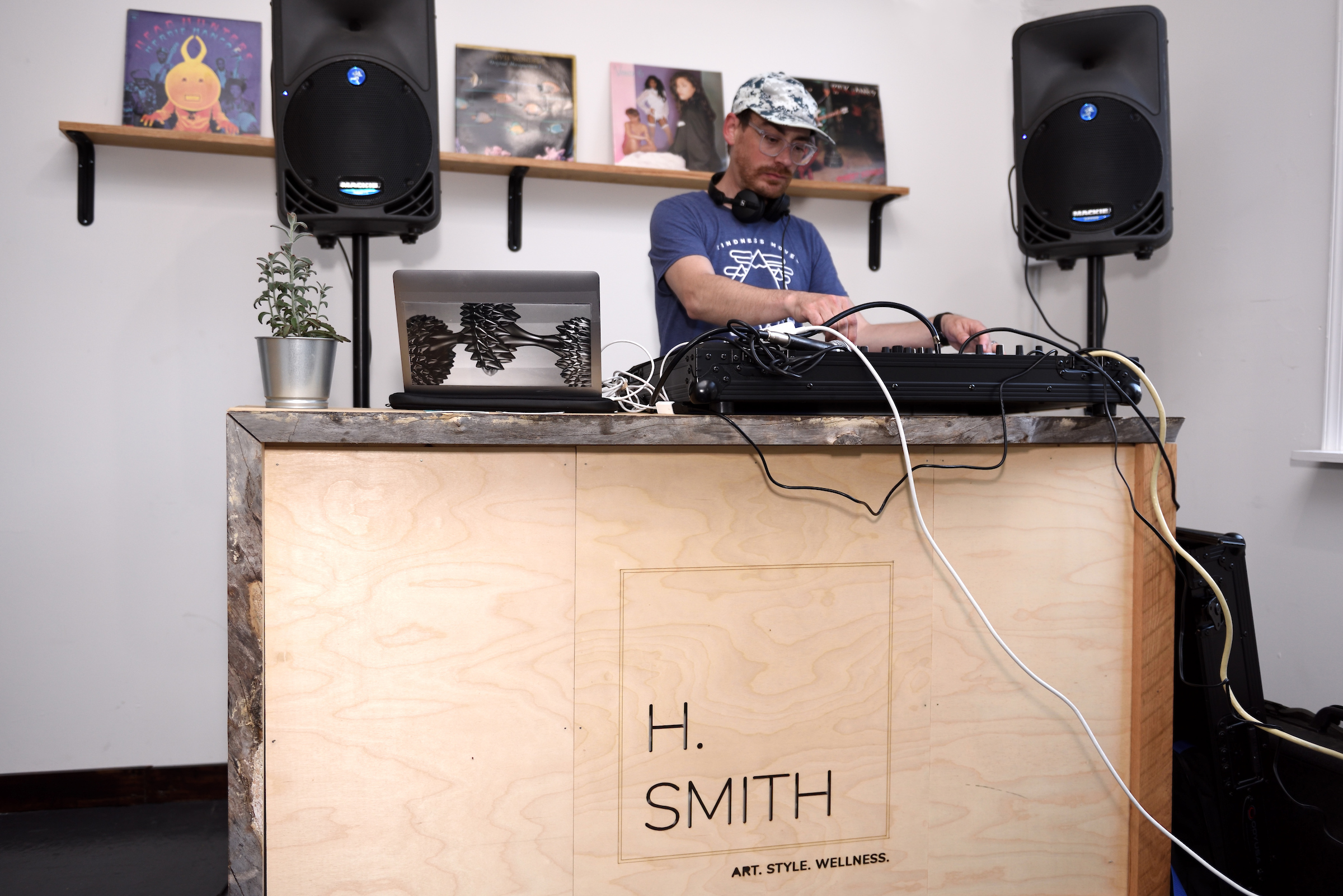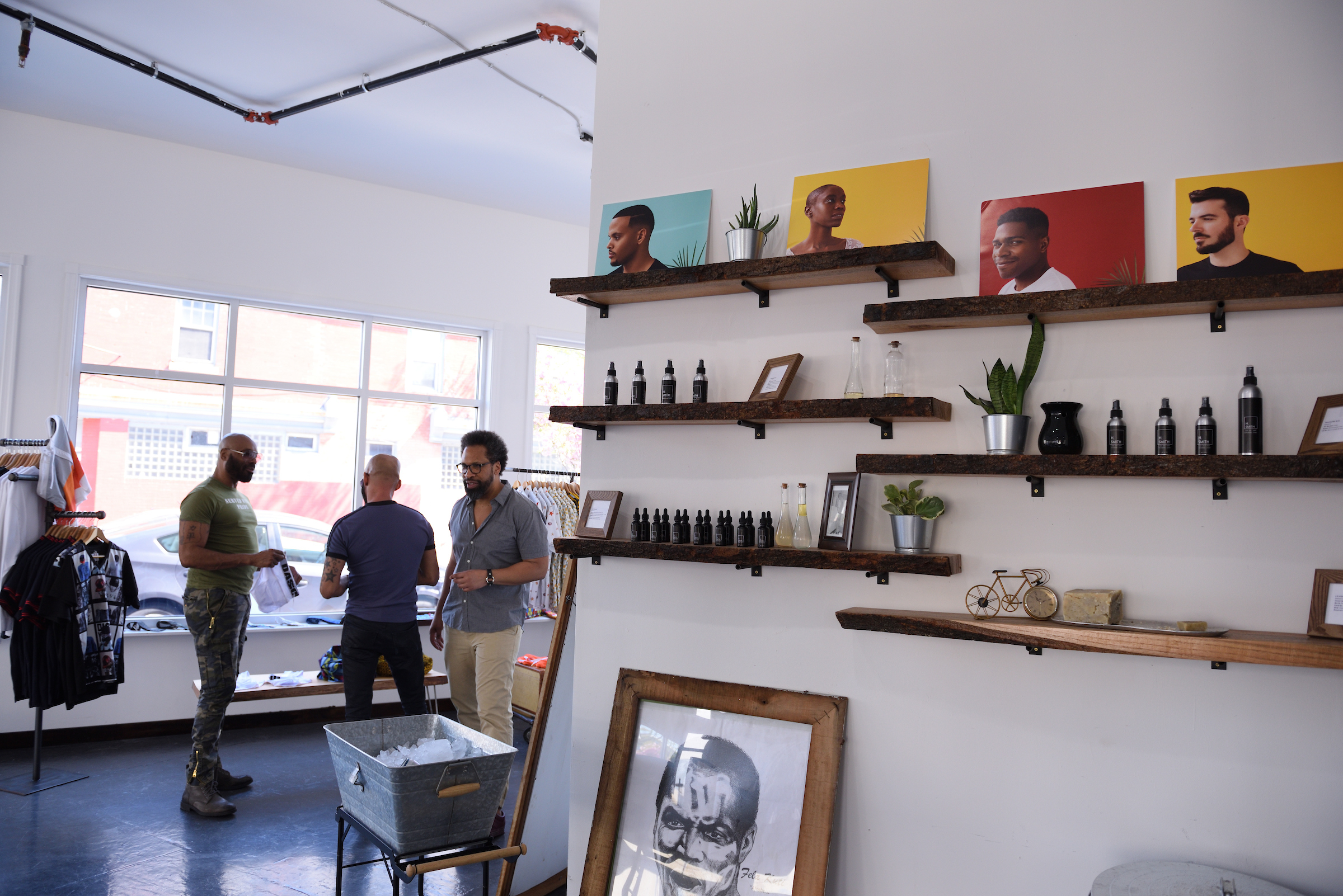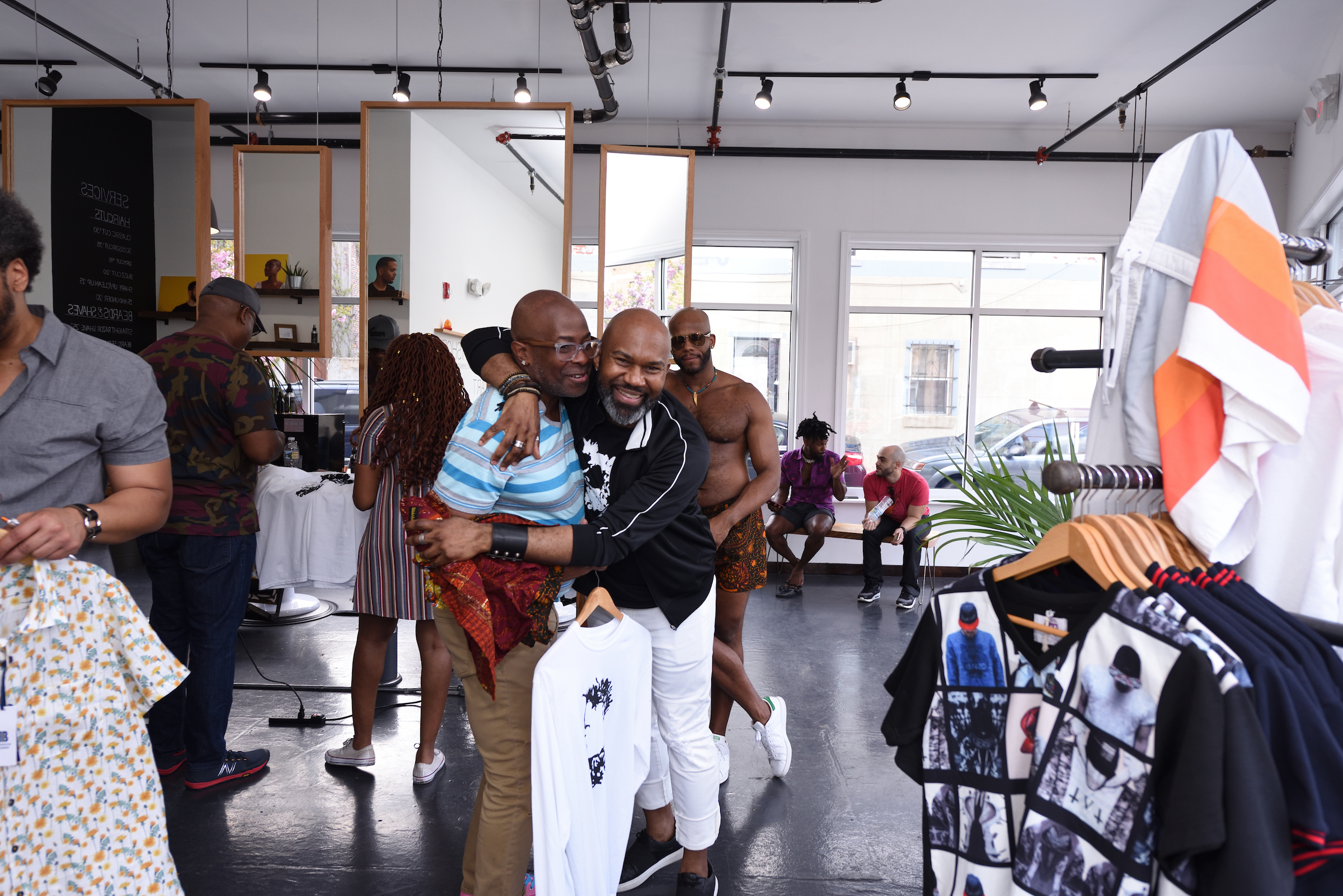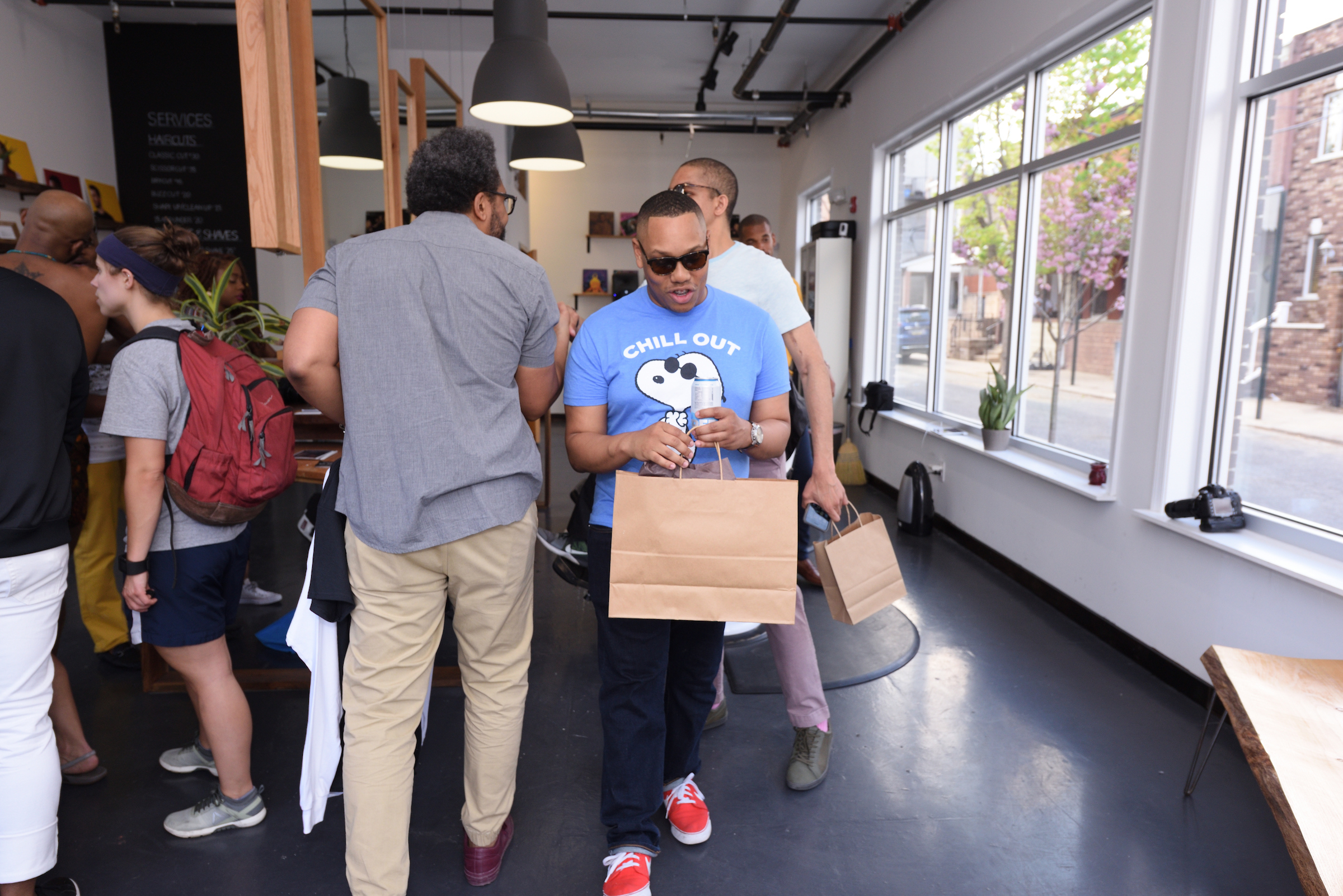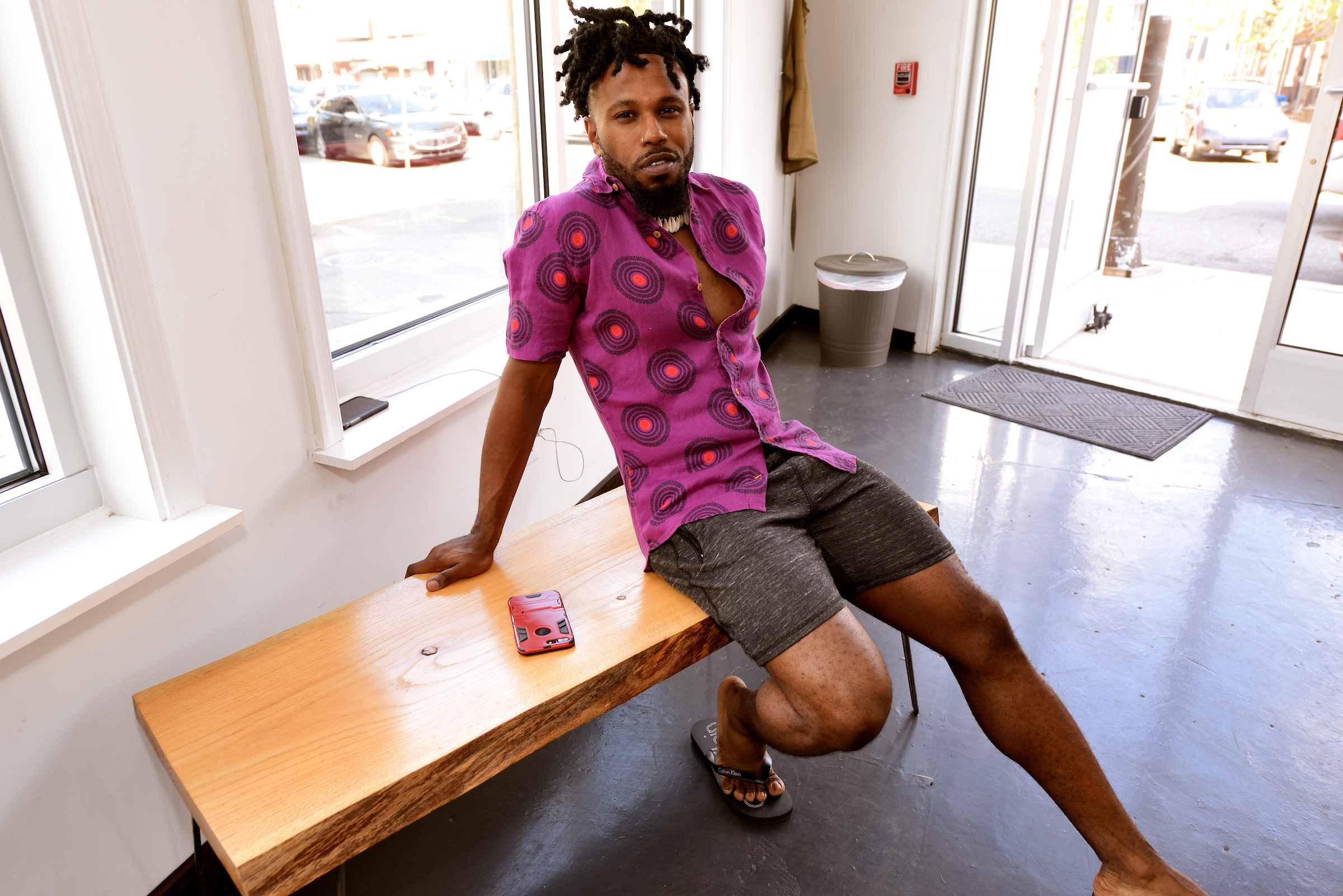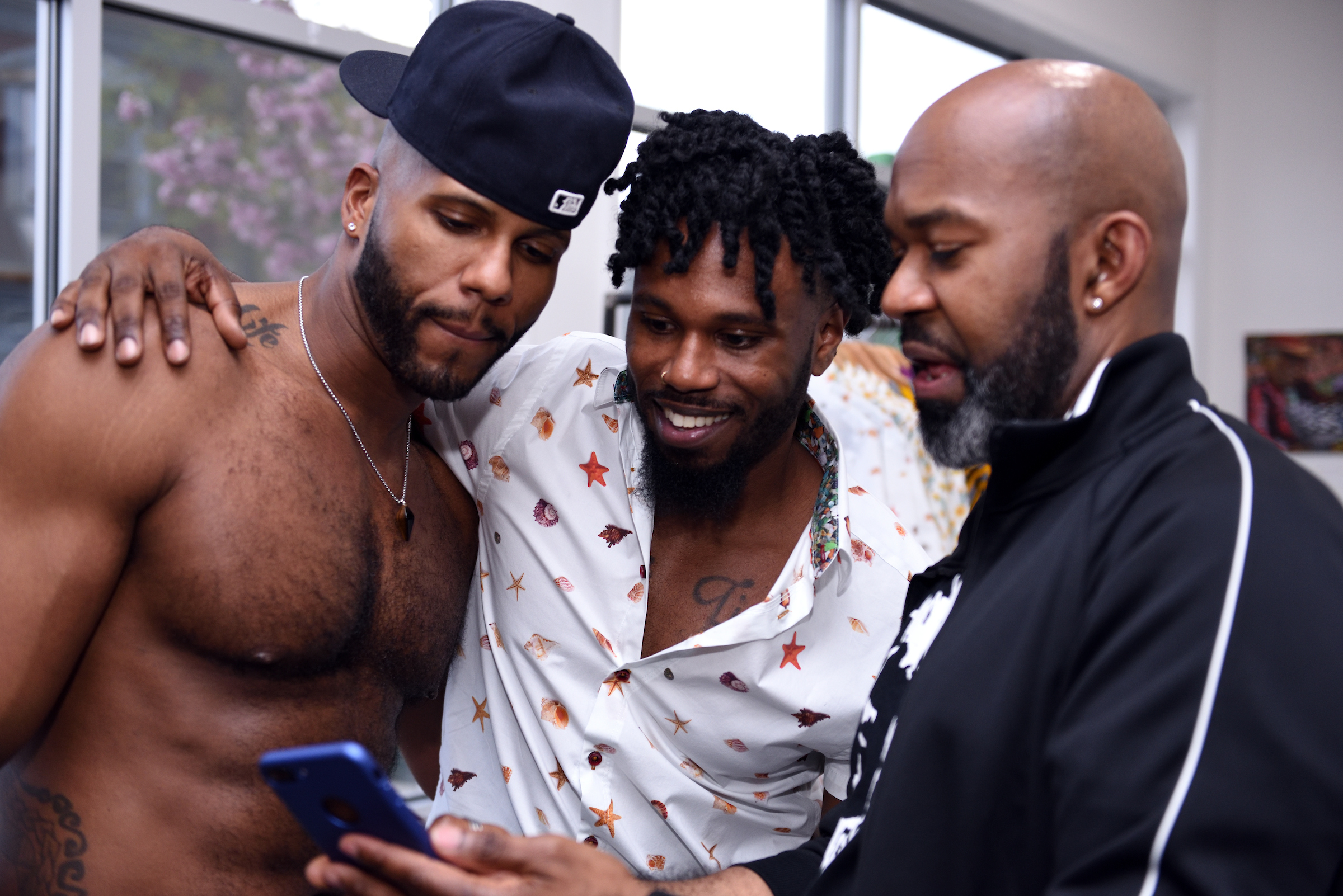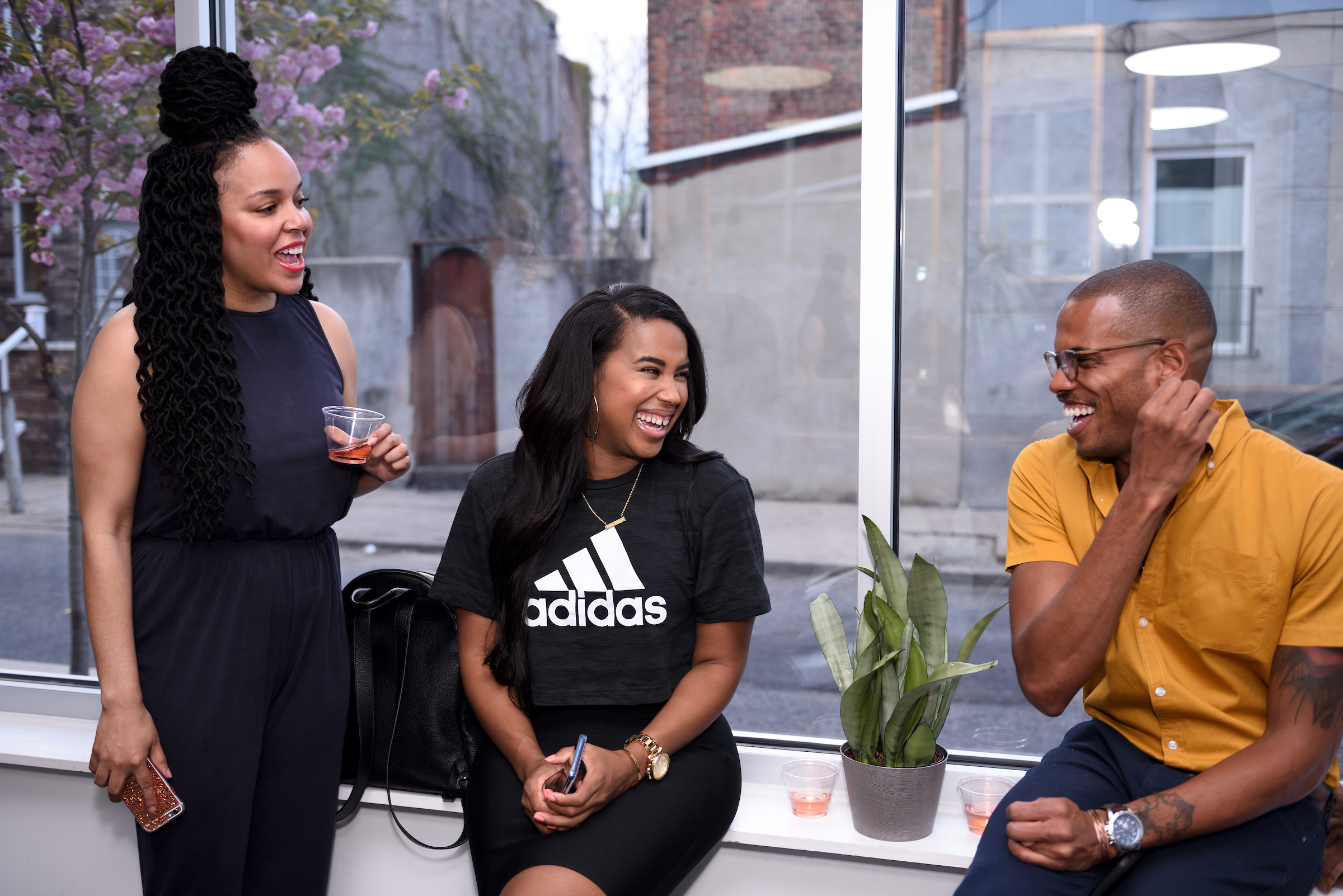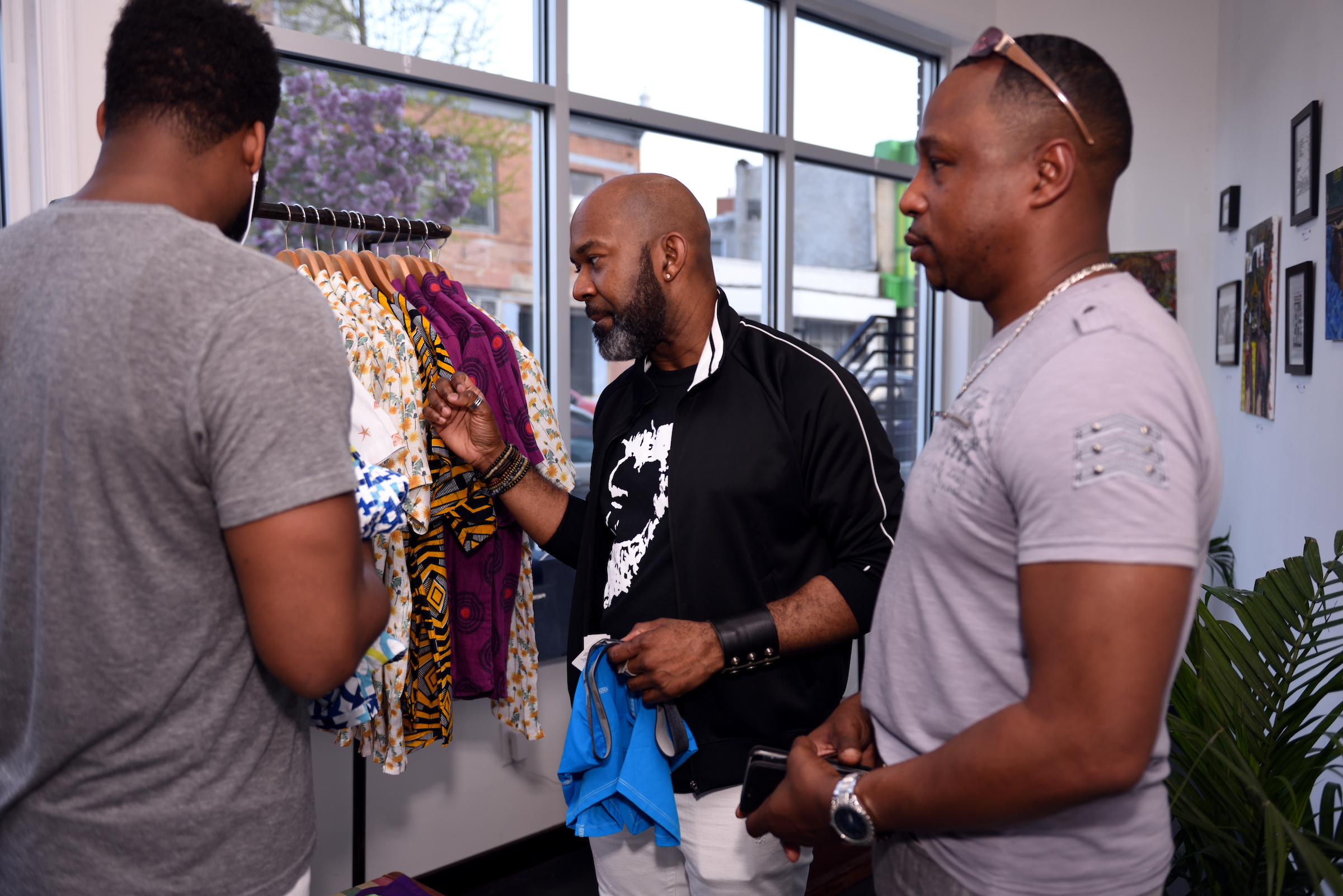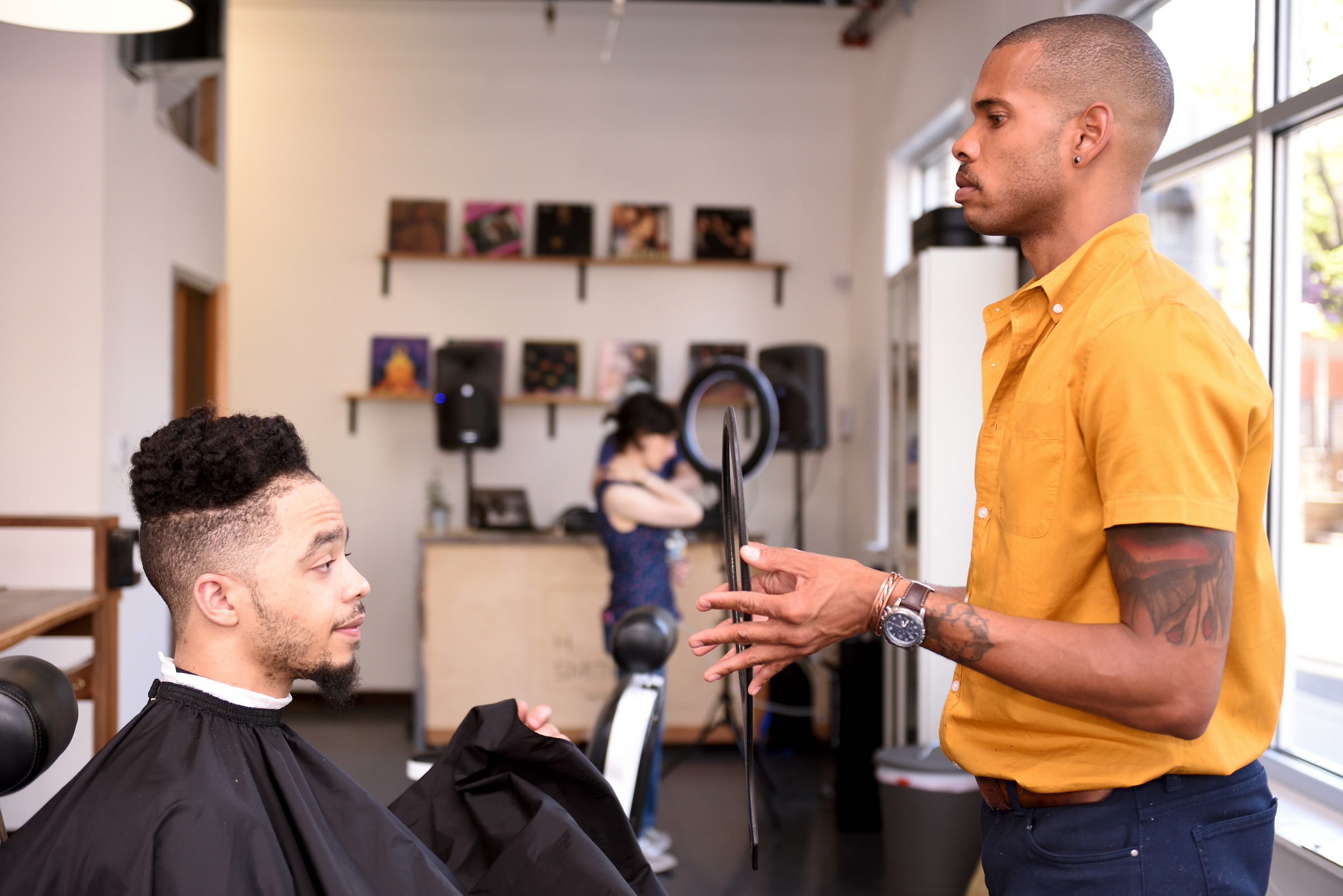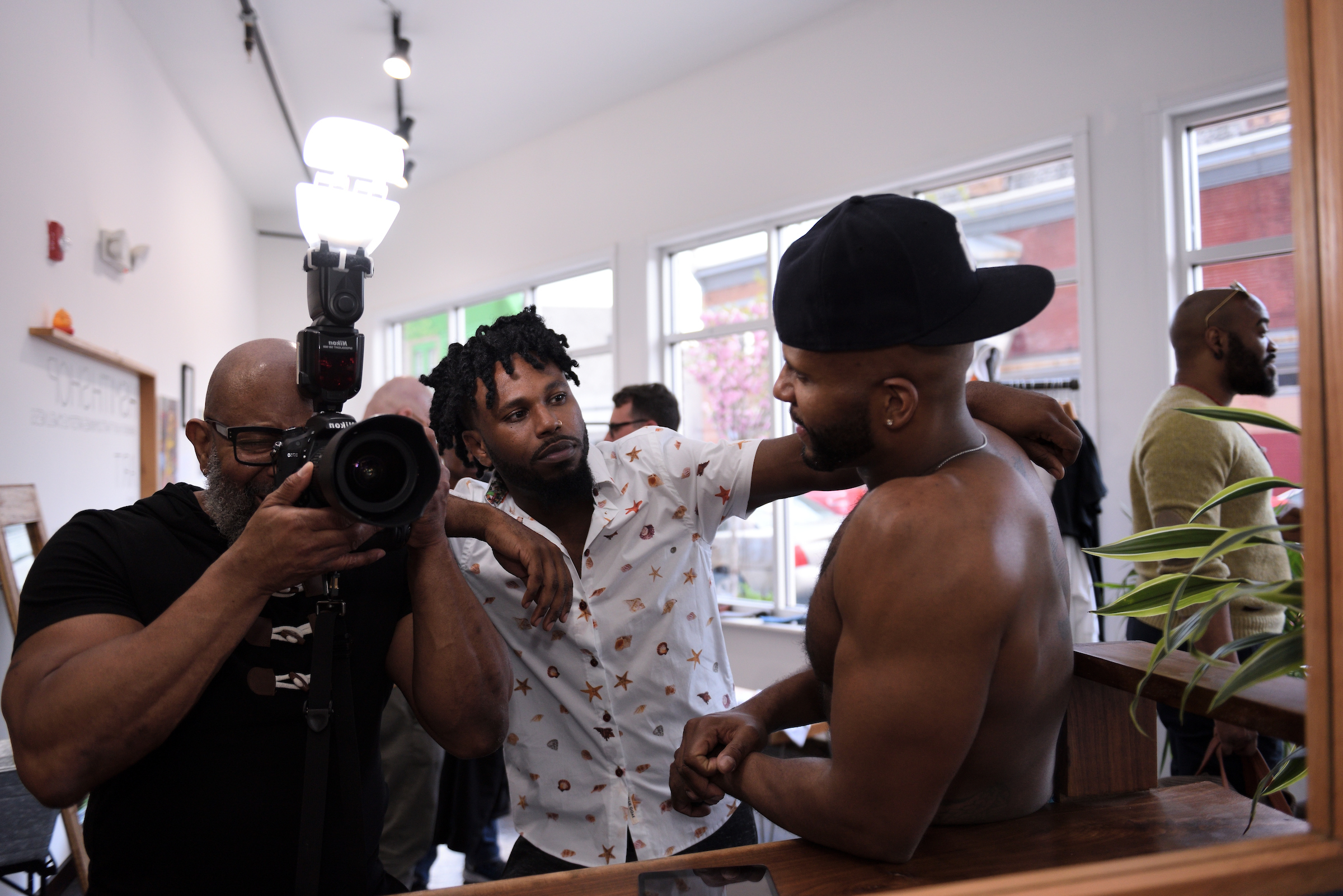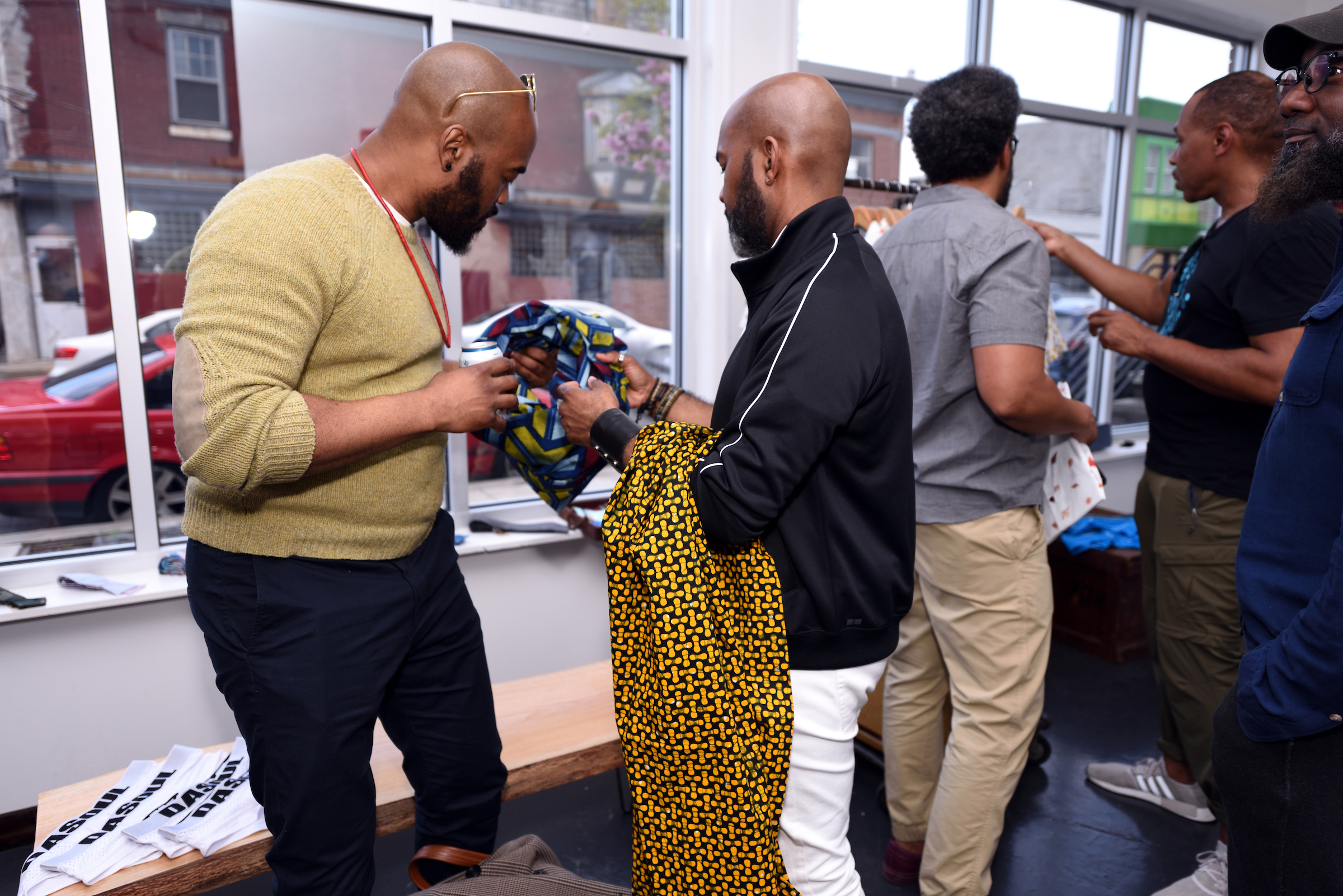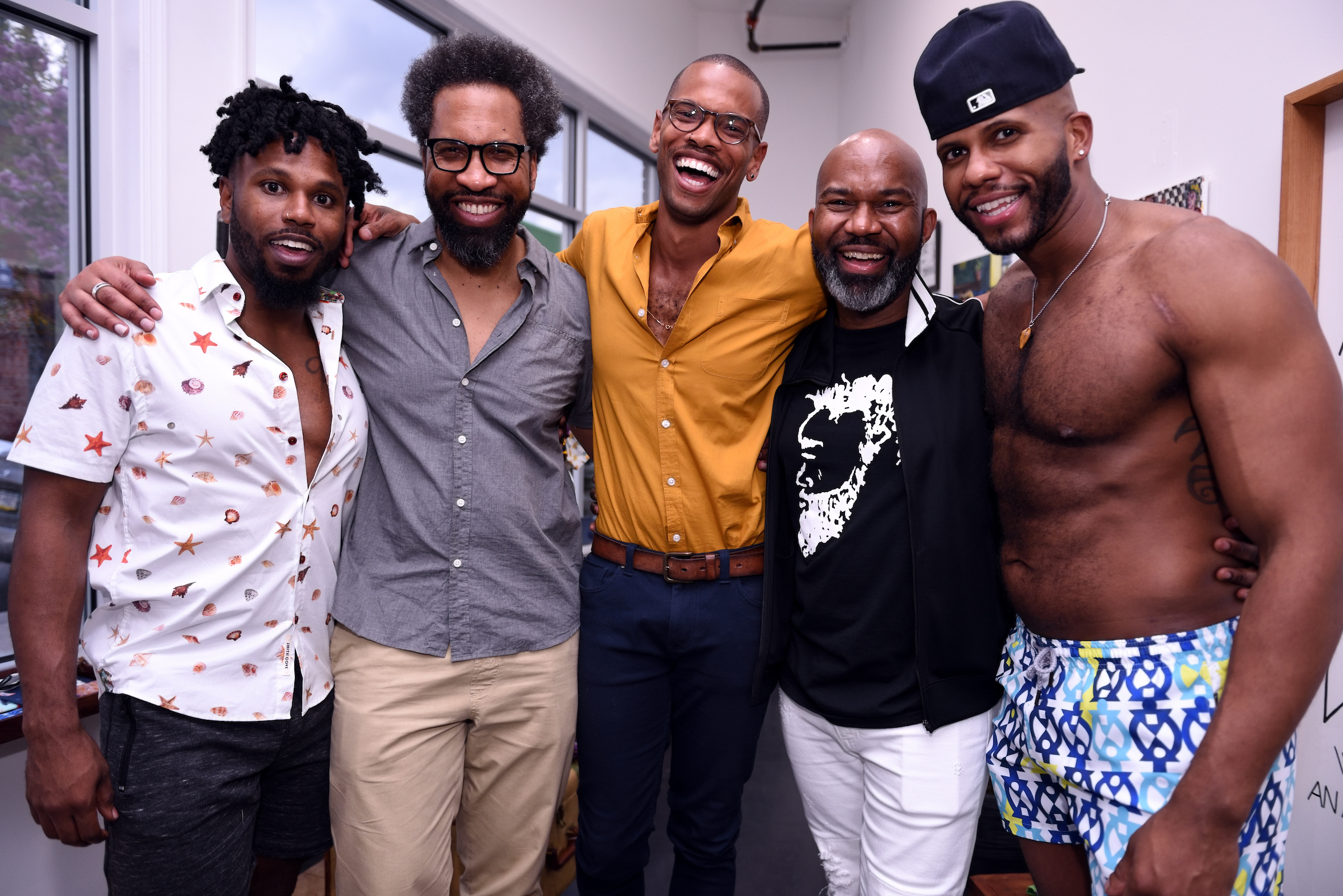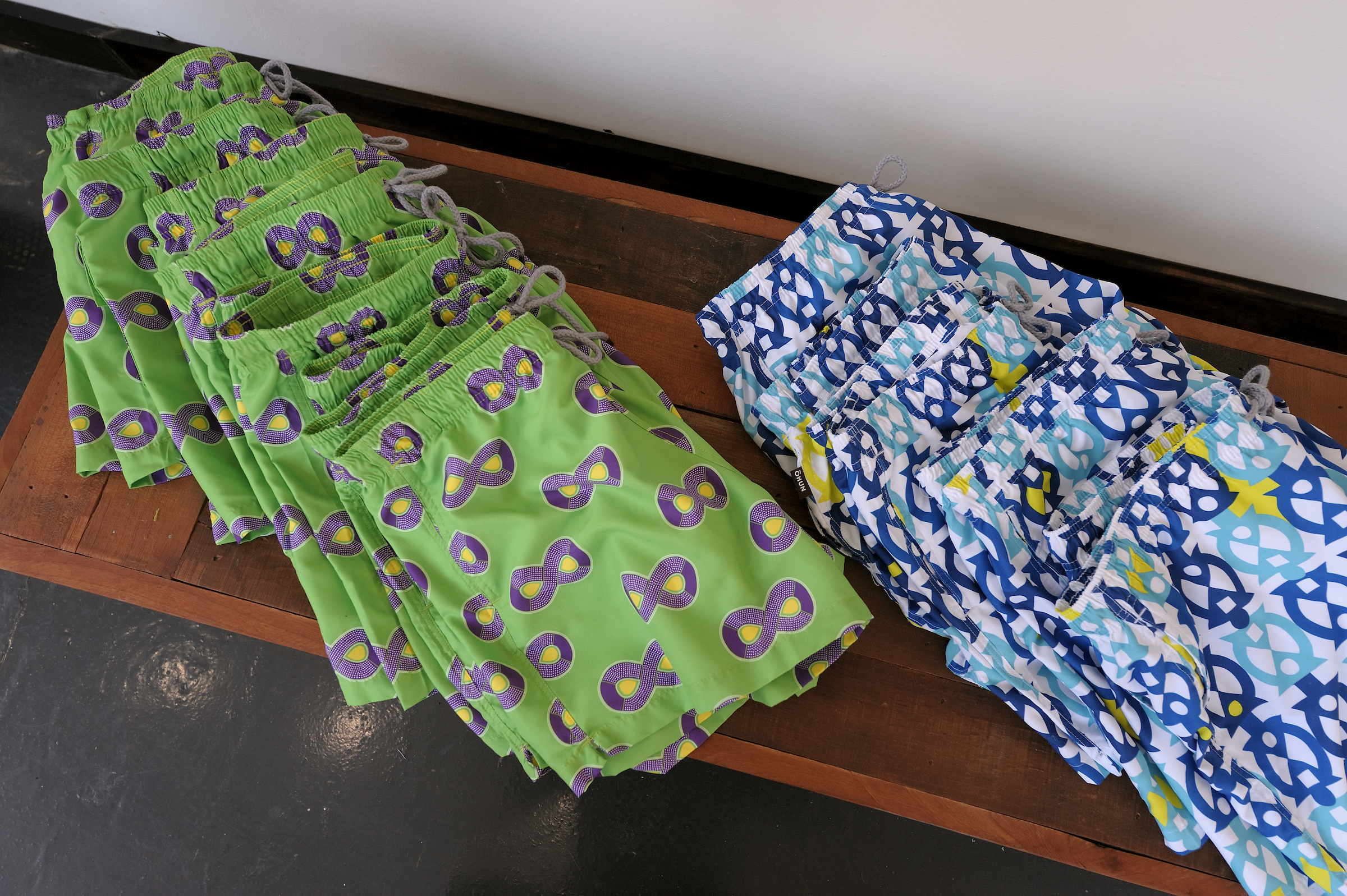 Our last Pop UP Shop was a great success! Shoppers were able to mingle, sip and shop throughout the afternoon and meet our featured artist Bariq Cobbs, a bold Hip Hop enthusiast with an creative spirit reminiscent of Romare Bearden himself. Style blogger Fabric of A Man was also on hand offering our patrons his off the cuff fashion tips and suggestions. The two day shopping event was handsomely curated with a stylish African inspired vibe including casual menswear separates and accessories from De La Sebure, Maxhosa by Laduma, Josh Amor, Demain Dumbo, Rock Avenue and Dasoul by Andrew Nowell. The shopping space was provided by our good friends at The Tactile Group conveniently located in downtown Philly. Props to KC Brown Photography for all the cool images. Special thanks to our local talent Dwayne Townsend, a model, actor, DJ, and local fitness coach. Check out our photo round up and we hope to see you at our next pop up!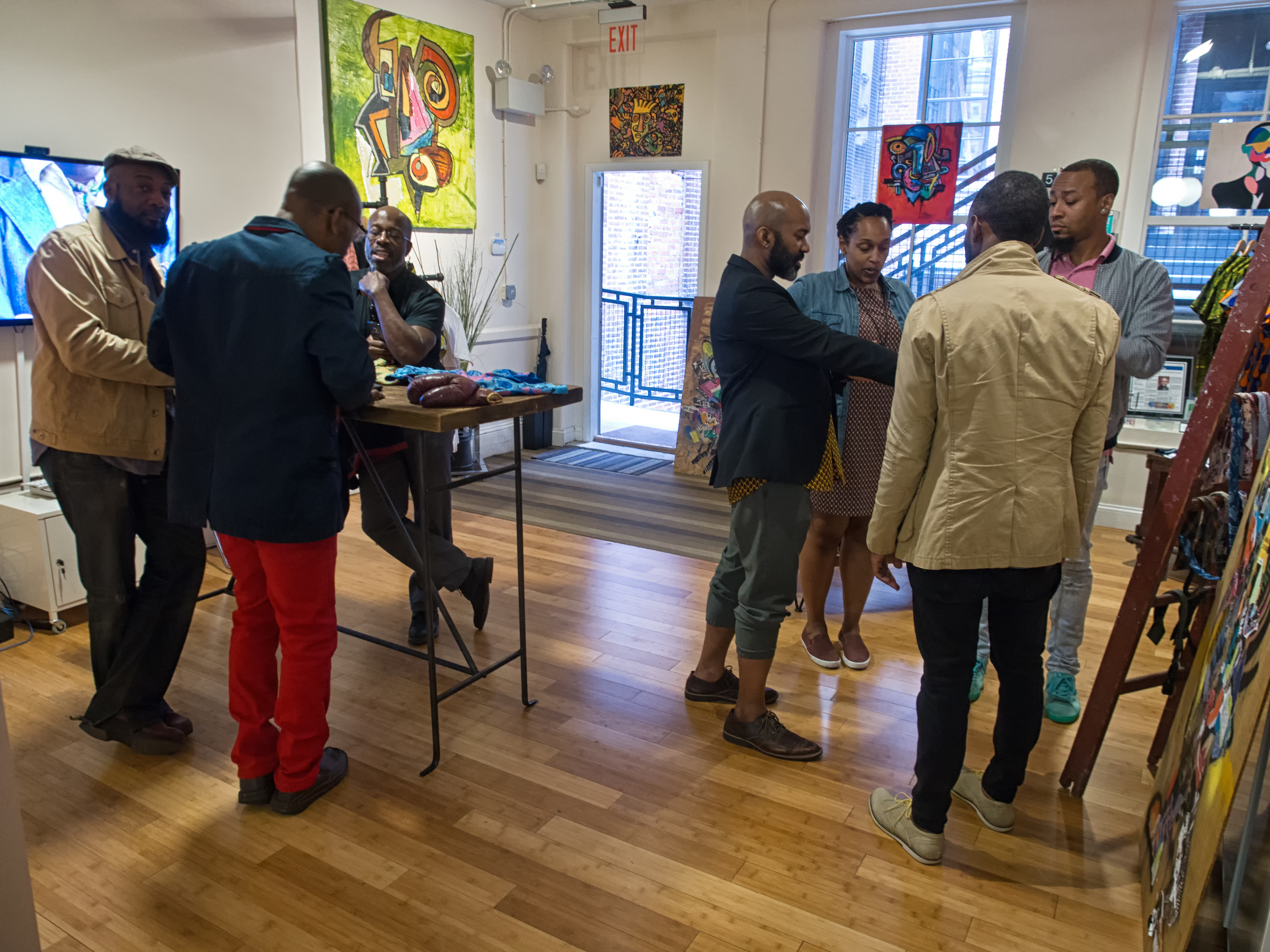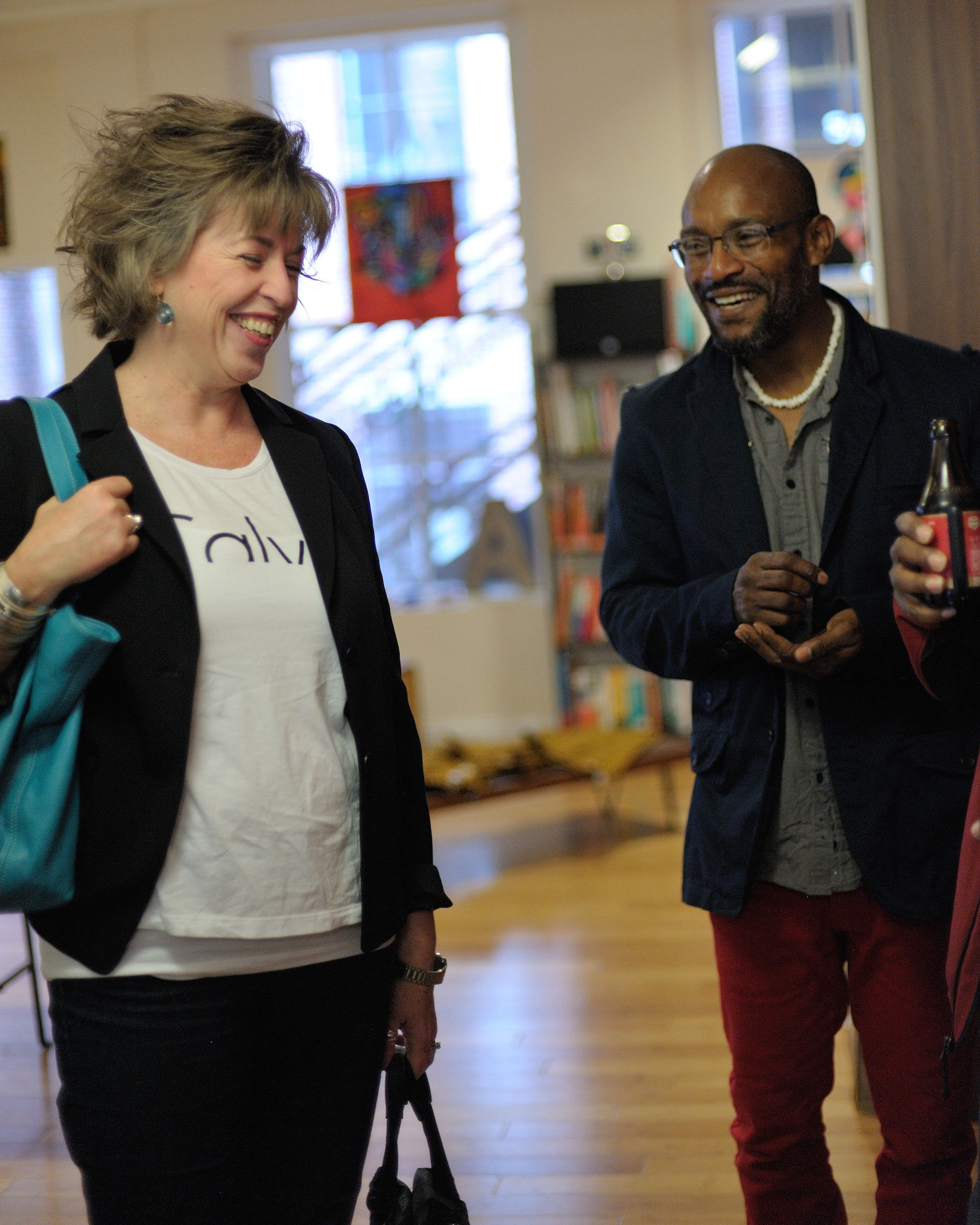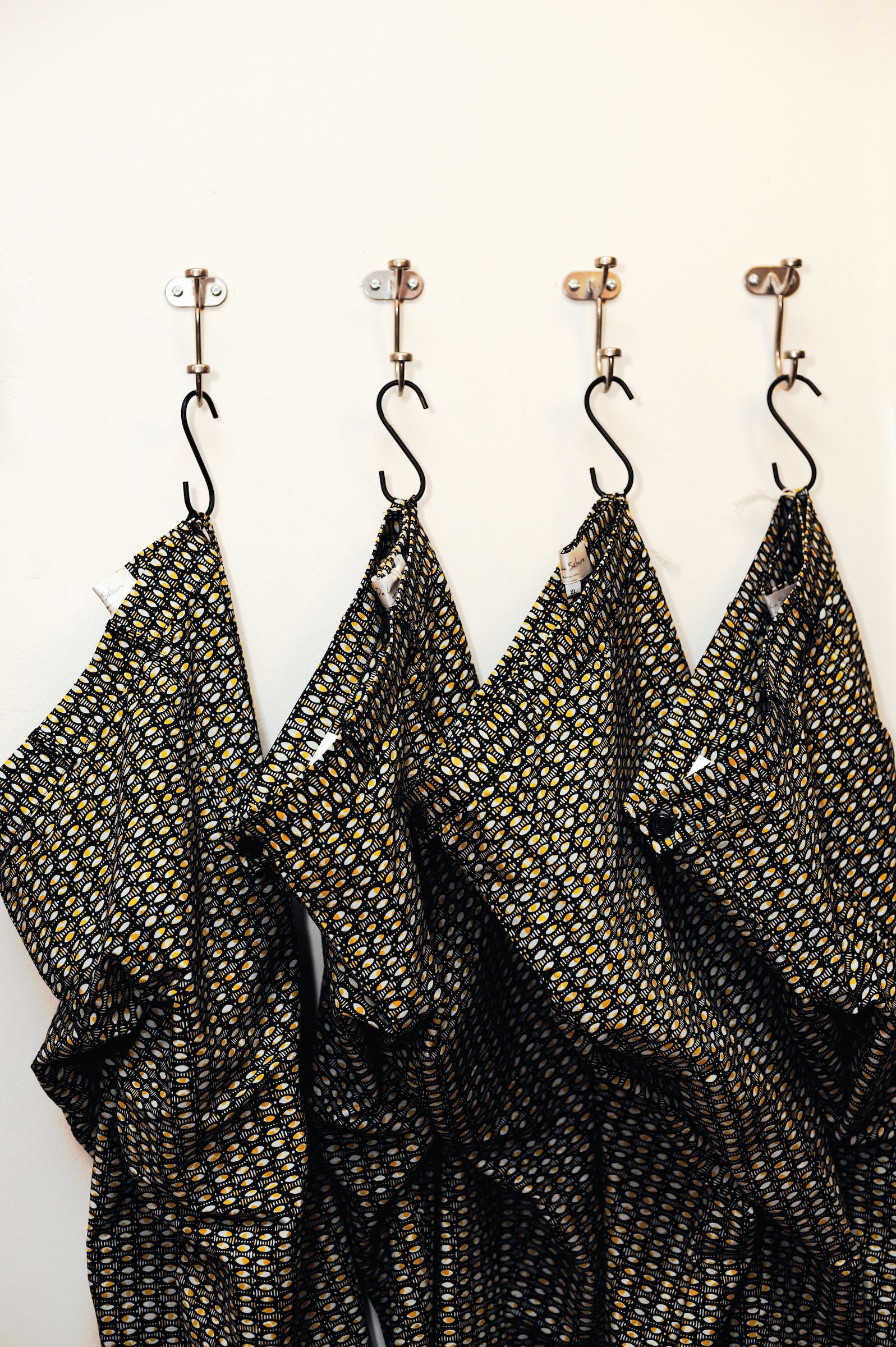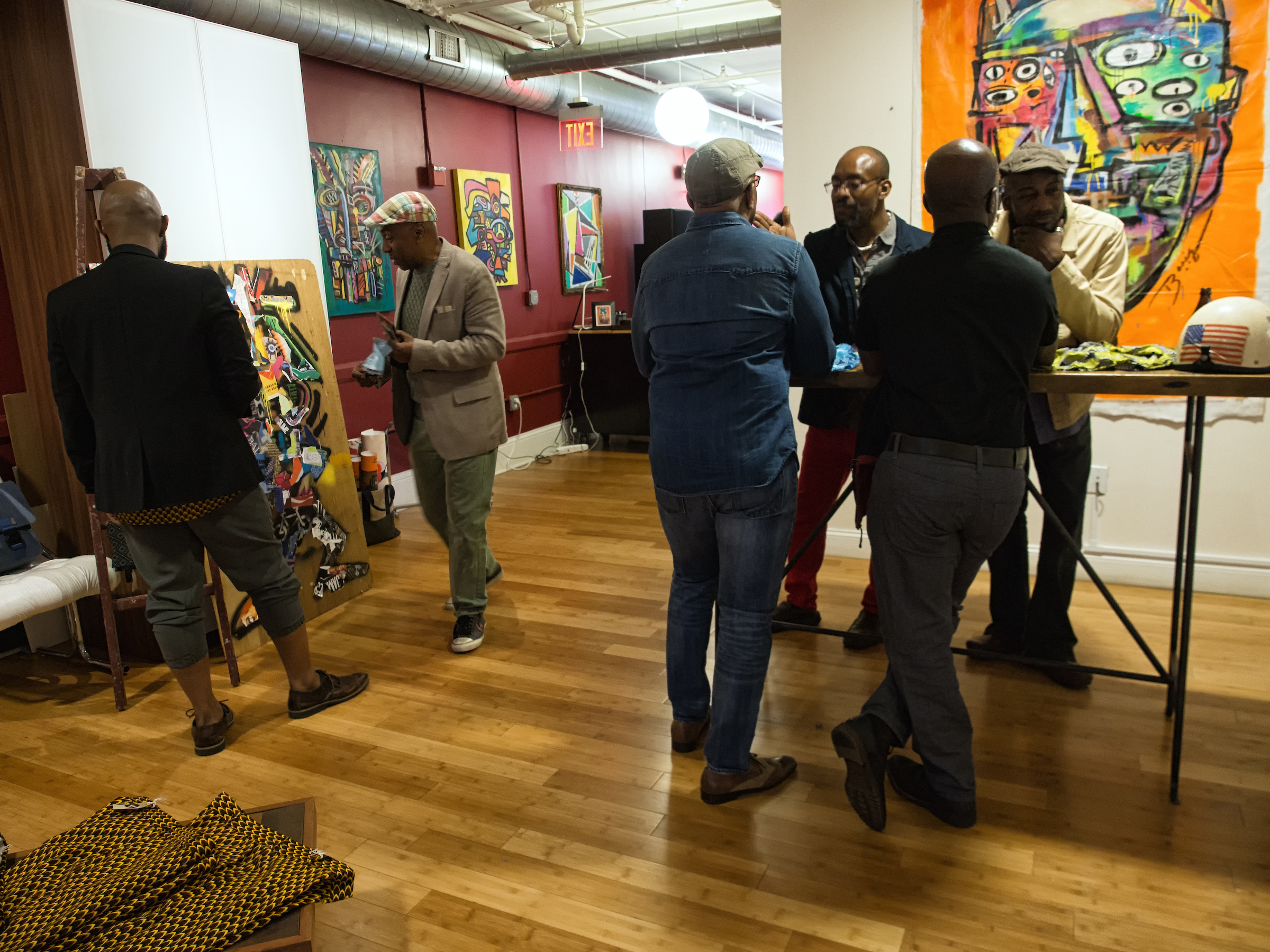 * * *