(Full Video)
South African Menswear Designer we have on our radar:
Menswear designer Billy Reid, the best-dressed man south of the Mason-Dixon, offers insight on dressing better – and what to bring to your next dinner party.
F/W 2016 MENSWEAR

Your front row peek at the Fall/Winter 2016 Menswear shows starts right here.
For more cool Stylewatch flavored content including videos, musings and exclusive photos check out our blog, Fabric of a Man.
We always vibe with designers and brands who update the classics with a fresh perspective or "twist" – here's Japanese designer Junya Watanabe's alternative take on formal wear from his Fall/Winter 2015 collection.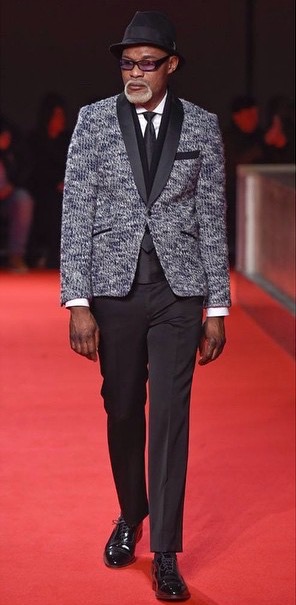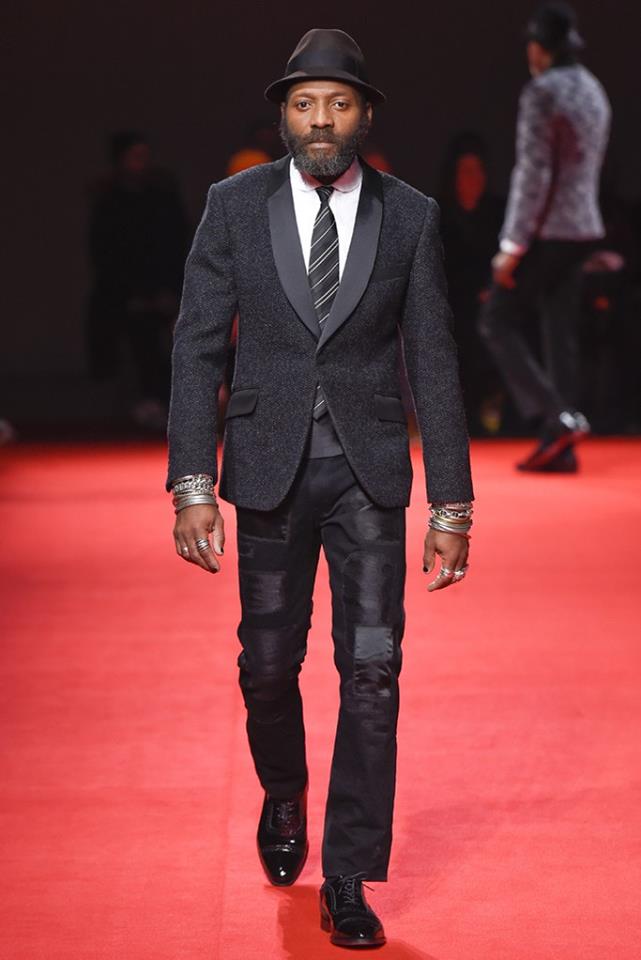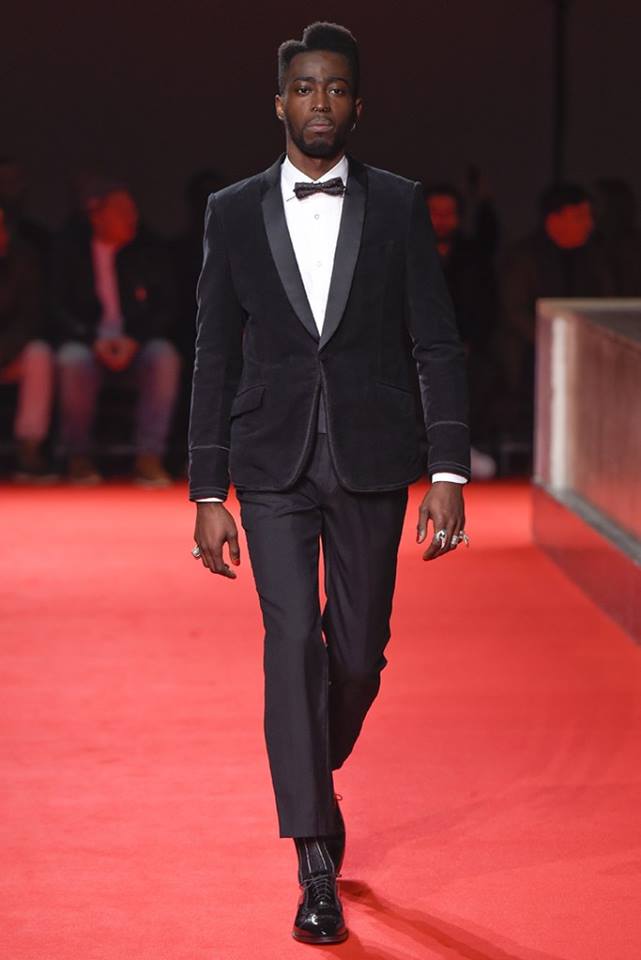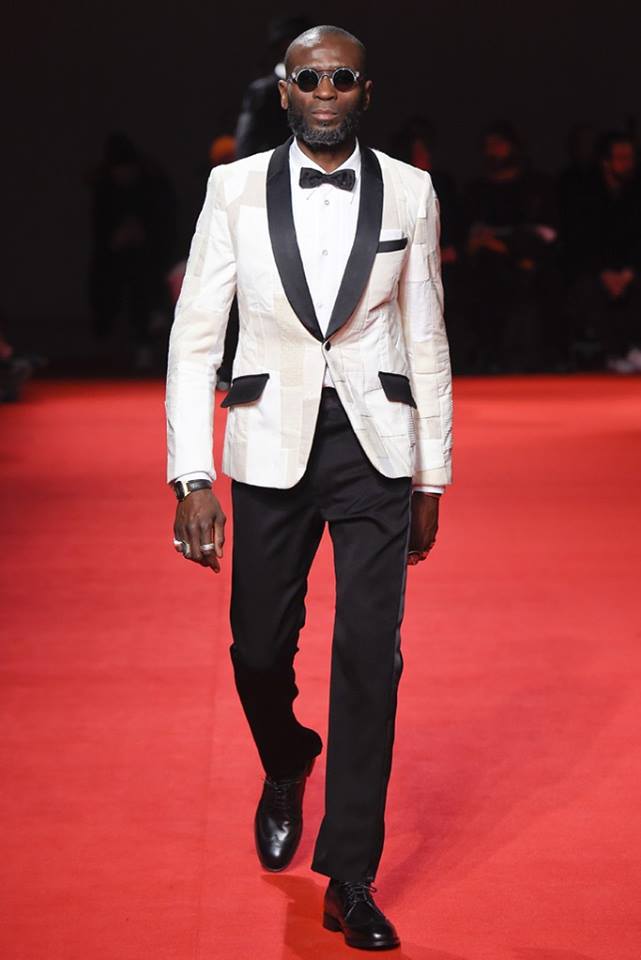 Watanabe inspiration for the collection was the Congolese dandies know as the 'Sapeurs' – a group of working class dapper men. Check out the documentary short "Les Sapeurs" from Guinness highlighting these stylish men.
This dope designer inspired me to have a bespoke (custom-made) tuxedo jacket for a friend's black tie masquerade birthday celebration. After I selected all the fabric (jacket, lining and collar) from Baldwins, my go-to fabric store on 4th Street/Fabric Row in Queen Village, I worked with bespoke tailor Trokon Fiawoo who hails from Liberia.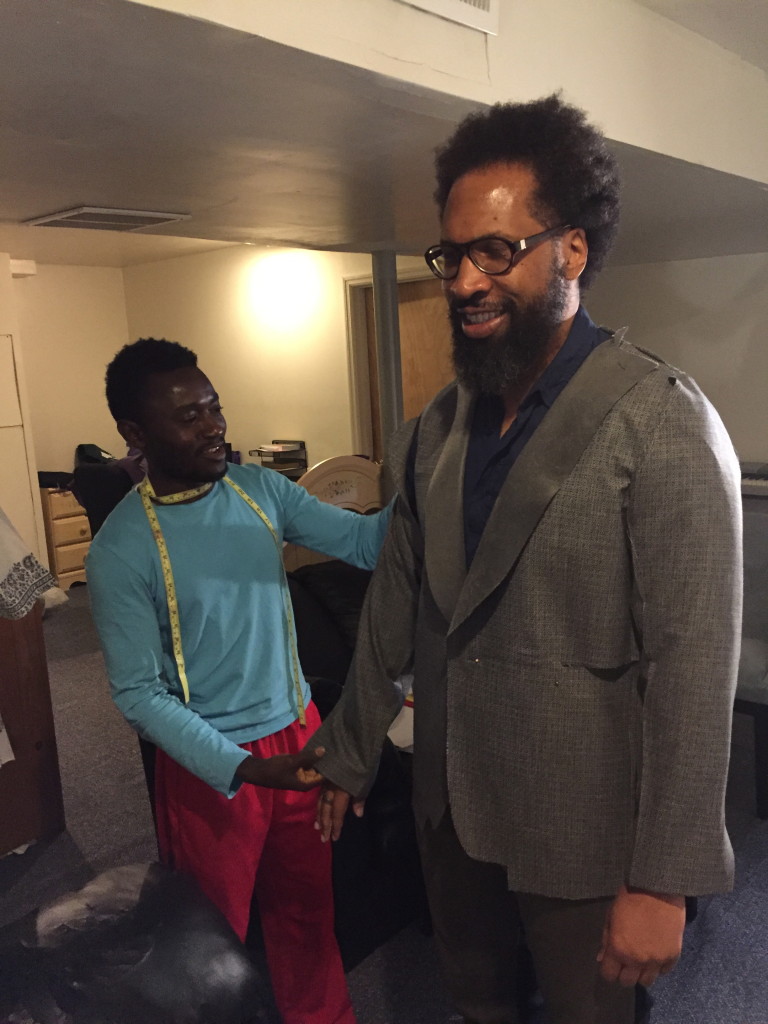 The bow tie I wore was from Ninh "Mad Handsome" collection, makers of unique, vintage-inspired ties. (Shop our website for assorted ties we currently have in stock)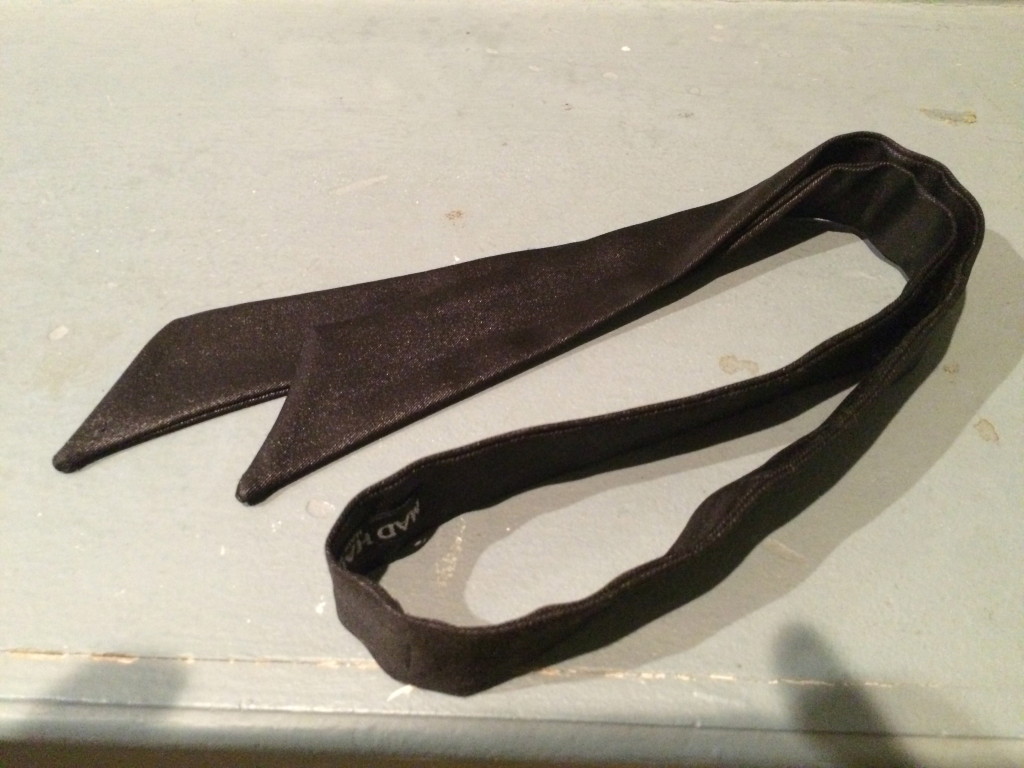 And here's the the finished product!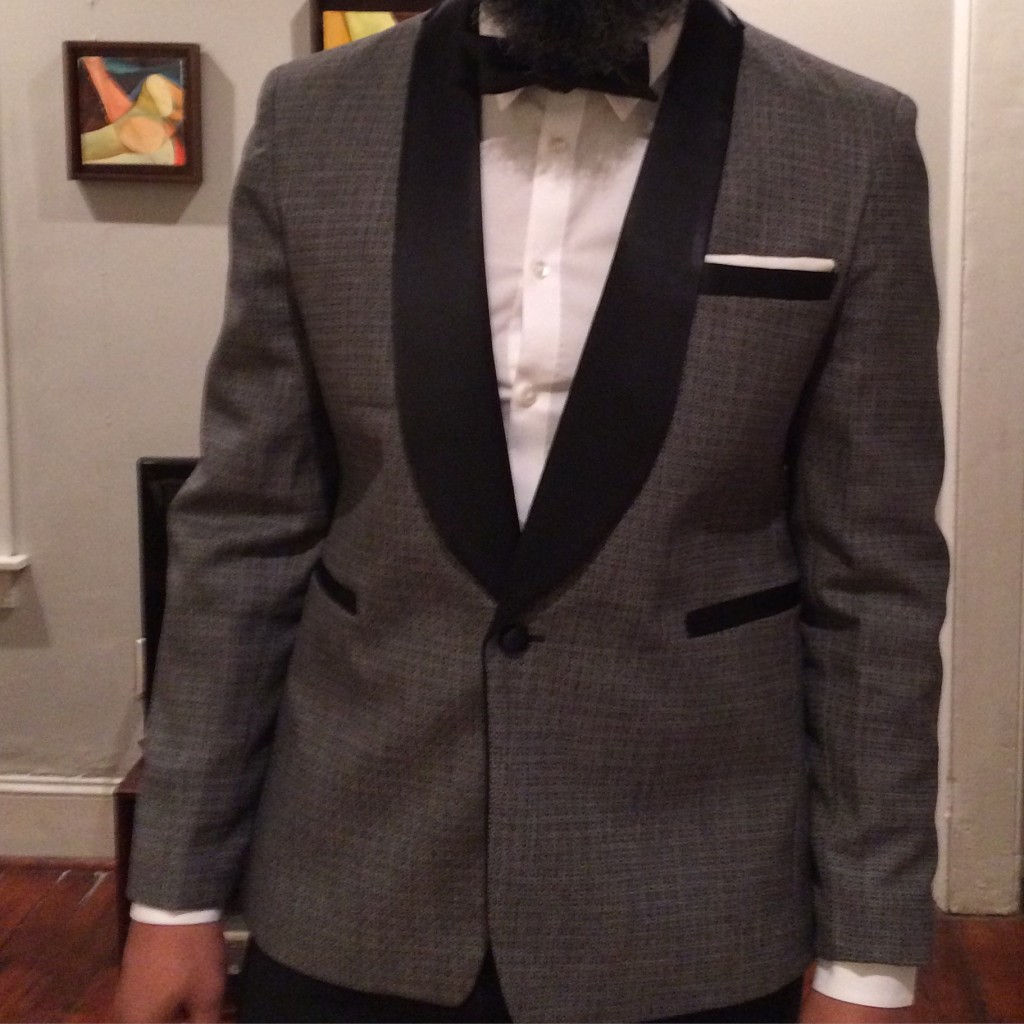 Fun Fact: The shawl collar tuxedo is influenced by the classic smoking jacket and conveys a more softer image than the peaked lapel tuxedo.
I scored a great deal on Tommy Hilfiger traditional tuxedo trousers from the department store Century 21.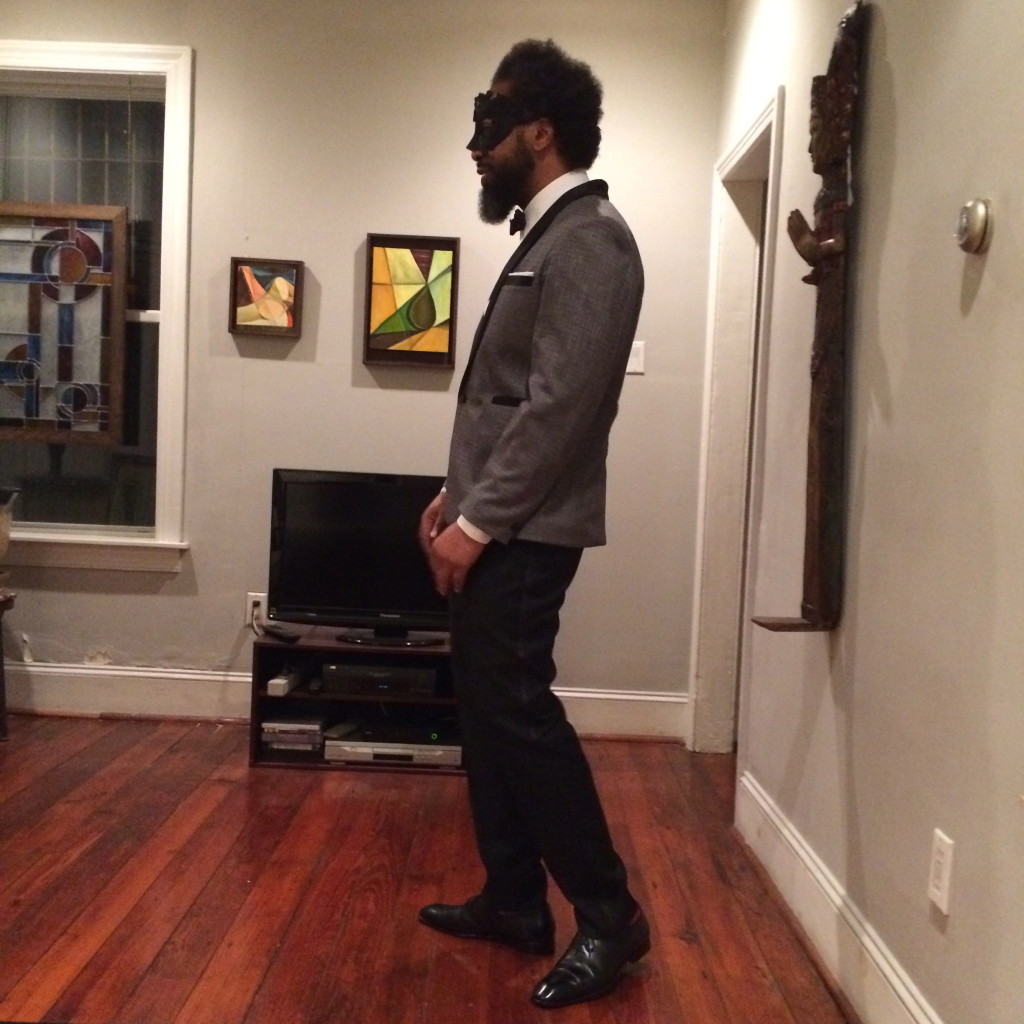 From the birthday celebration, below are photos of stylish gents and their individual take formal wear! As you think about dressing for holiday parties and other special events this season, be inspired and ALWAYS incorporate your own personal style in whatever you wear.
Happy Holidays!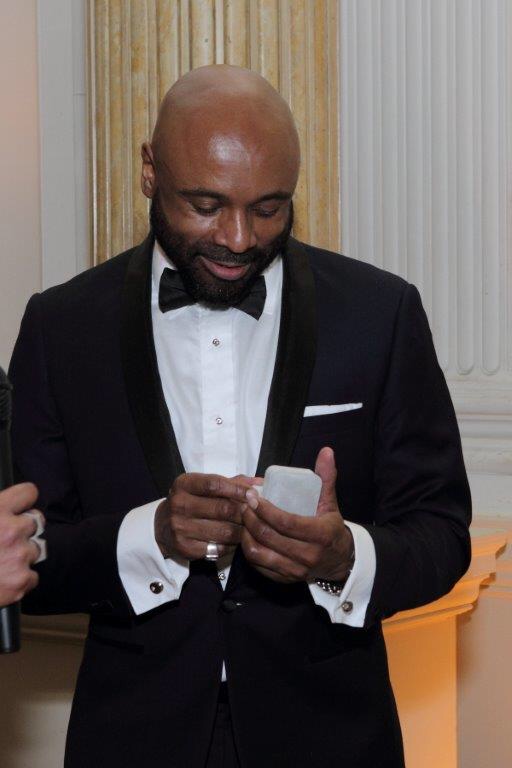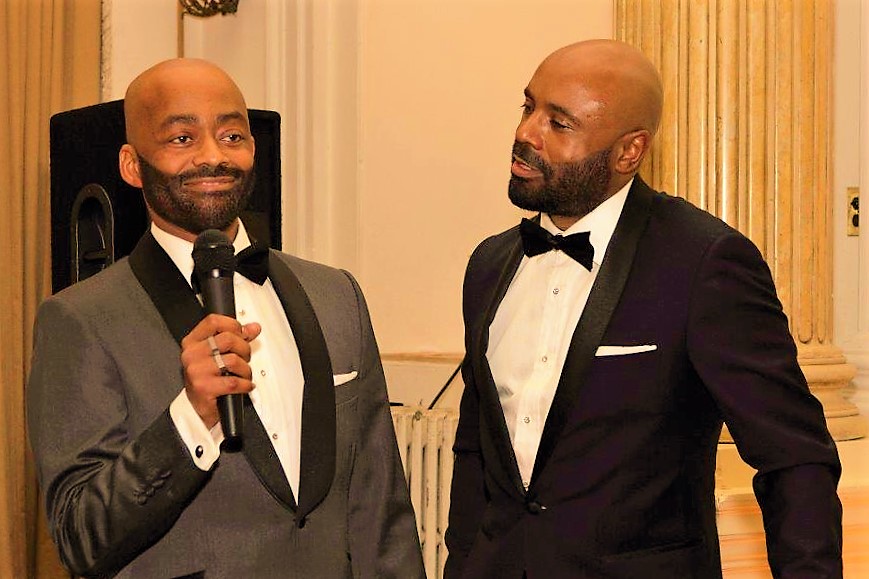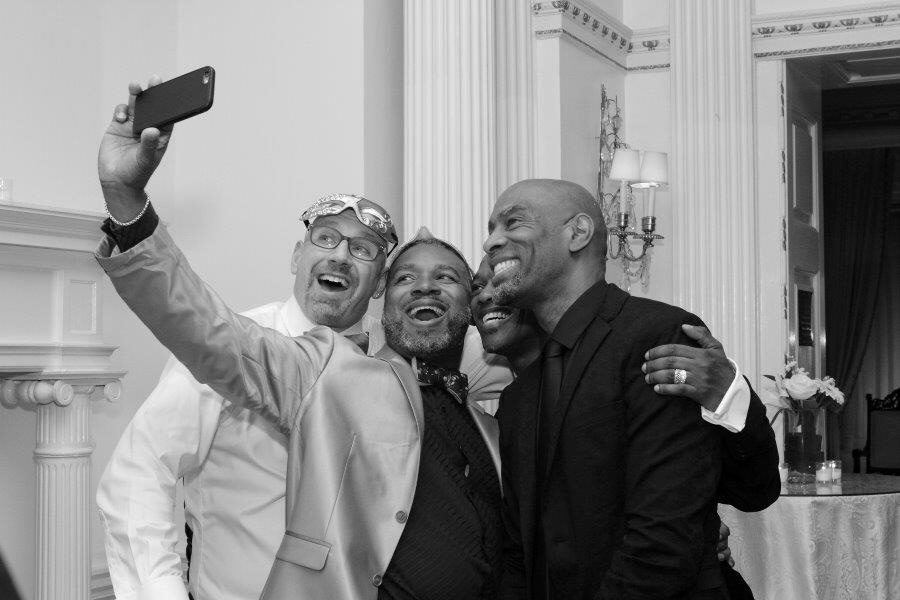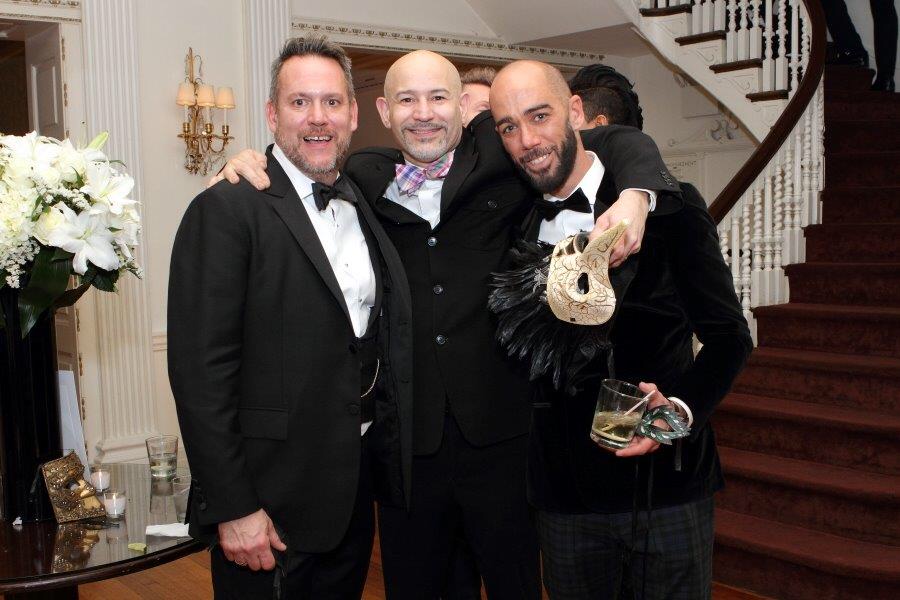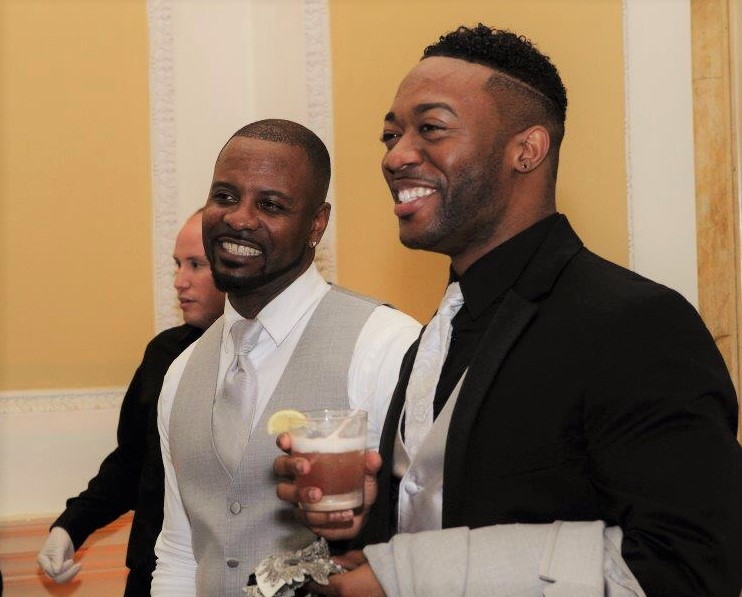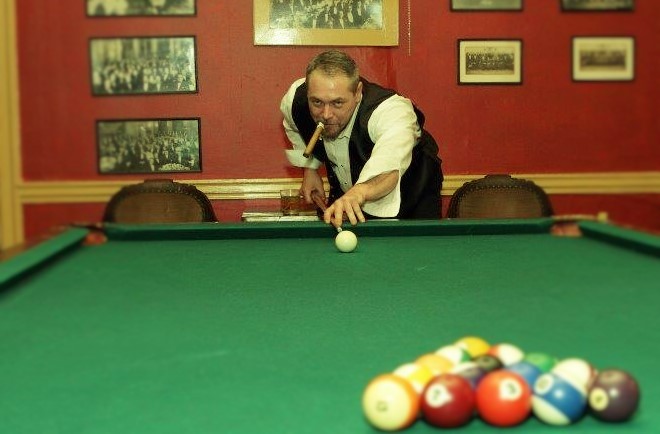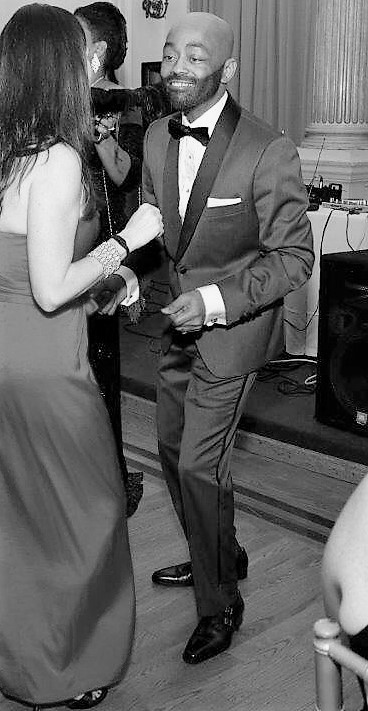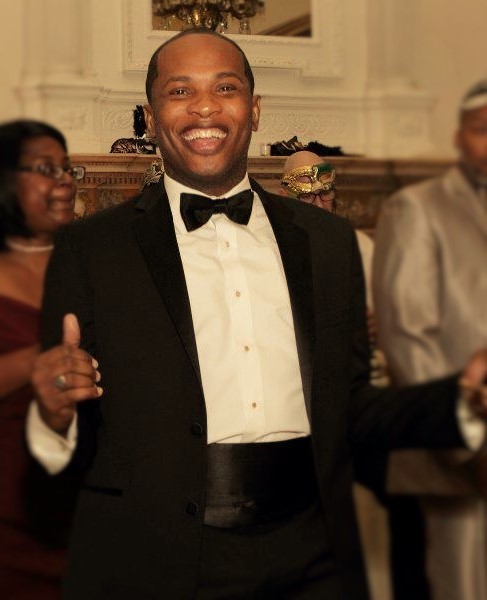 Forget Retro. The Men of Havana Embrace the Reggaeton Look.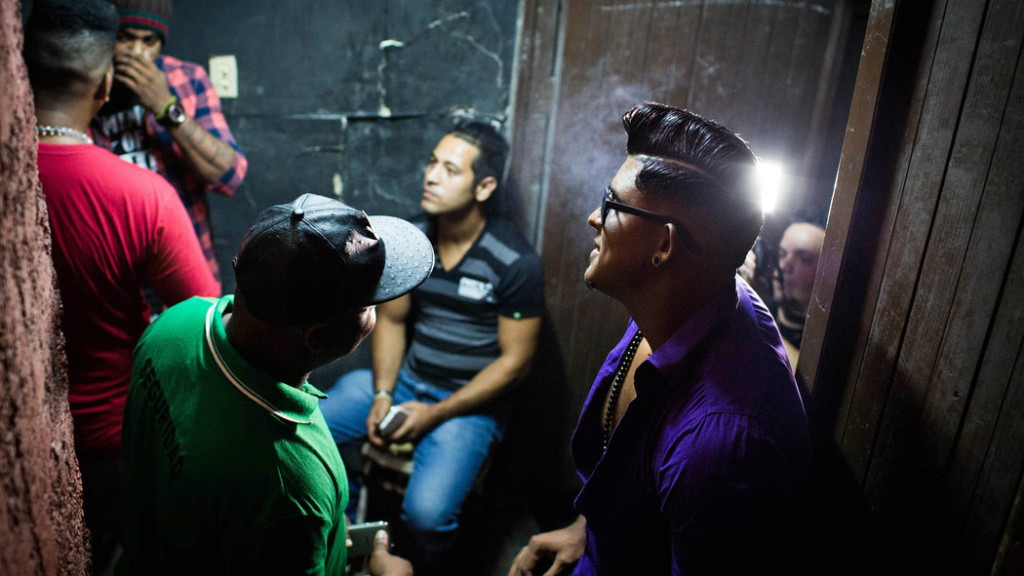 * * *
WILD ABOUT BOW TIES!
Stylish folks know one of the quickest ways to upgrade any casual look is to layer in some cool, formal accessories. In recent years Philadelphia Eagles Starter Malcolm Jenkins ventured beyond the comforts of the gridiron and discovered the same. In fact, he turned his creative passion of designing into a successful new men's luxury accessories brand he proudly calls Rock Avenue. And to think, it all began with his signature piece—the bow tie.
(Get inside the story. Click the image below to watch Jenkins share his insights.)
(Video clip courtesy of 6abc Action News and FYI Philly.)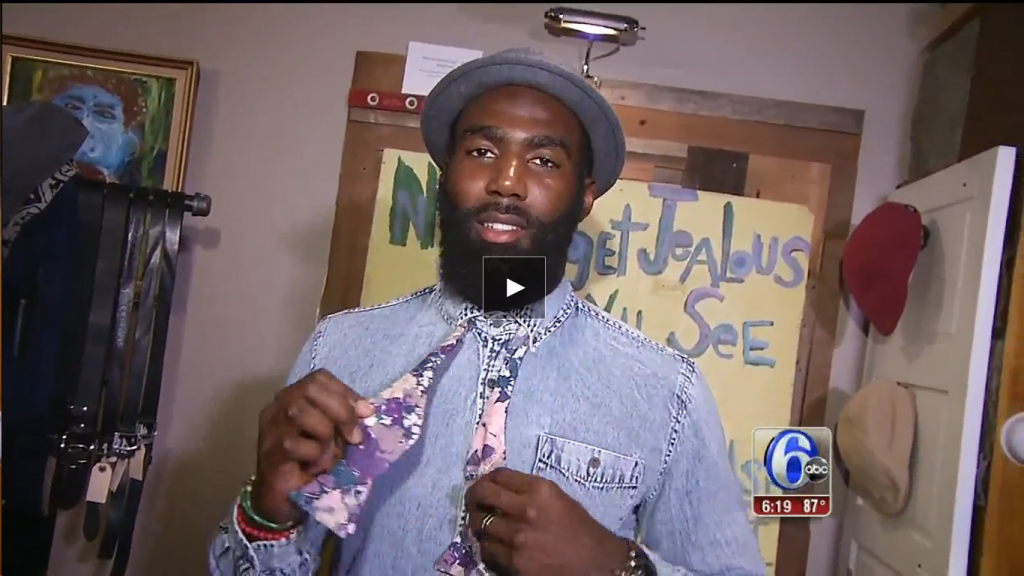 *  *  *
STREET STYLE: LONDON/MILAN/PARIS
For a glimpse of men's street style in London, Milan and Paris check out what the guys were wearing during the Fall 2015 collections courtesy of our friends at Mr. Porter! (Click HERE or THE IMAGE BELOW.)
* * *
Liberty Fairs & Capsule NYC 2015
No better way to kick off 2015 than with a shopping trip to New York for fall merchandise. While there we checked out the Liberty Fairs and Capsule menswear trade shows and were very excited about some of the collections showing for next autumn. Here's a quick pictorial recap on some of the styles the sites and a glimpse of some of our more stylish finds. First up Liberty, then Capsule.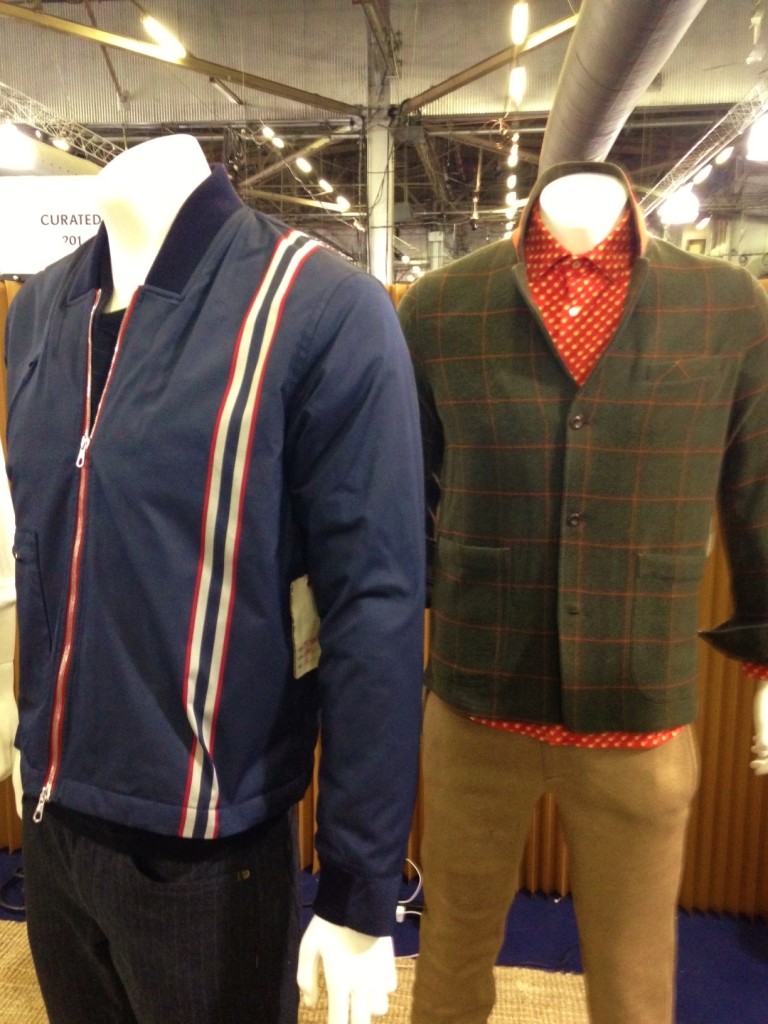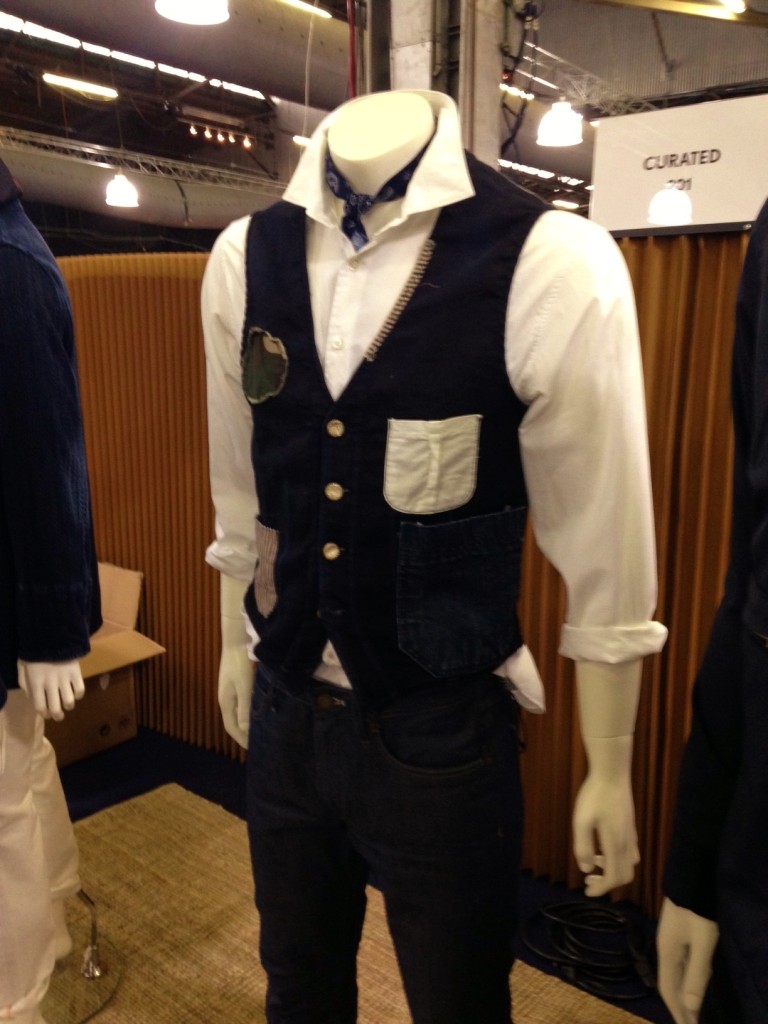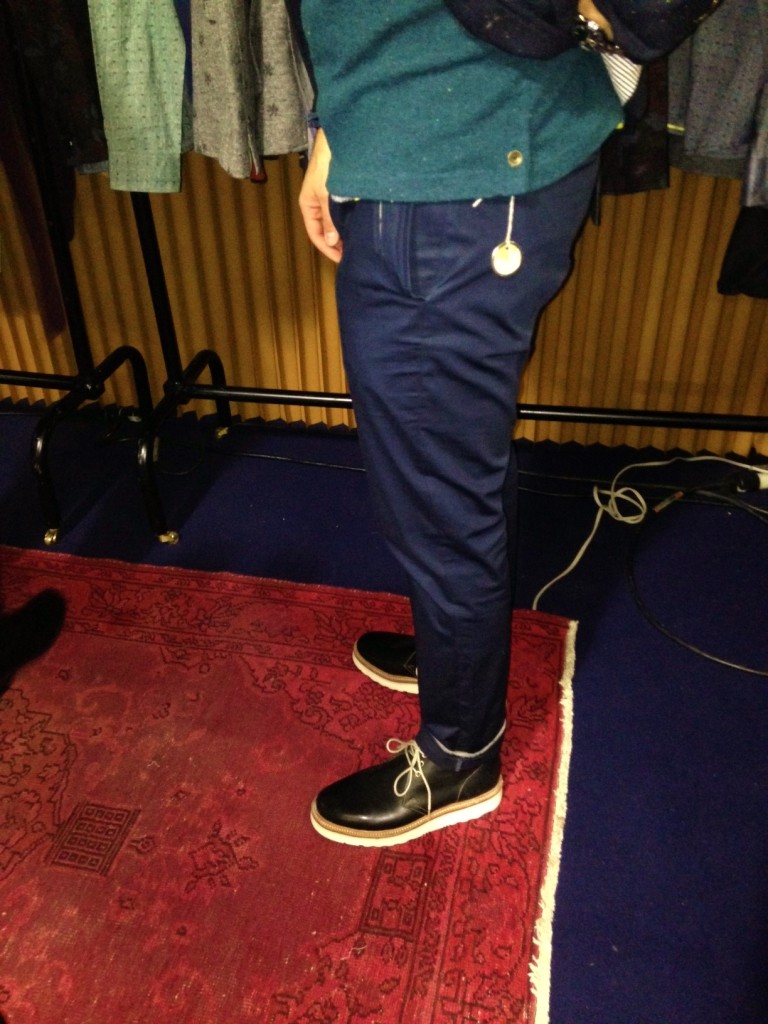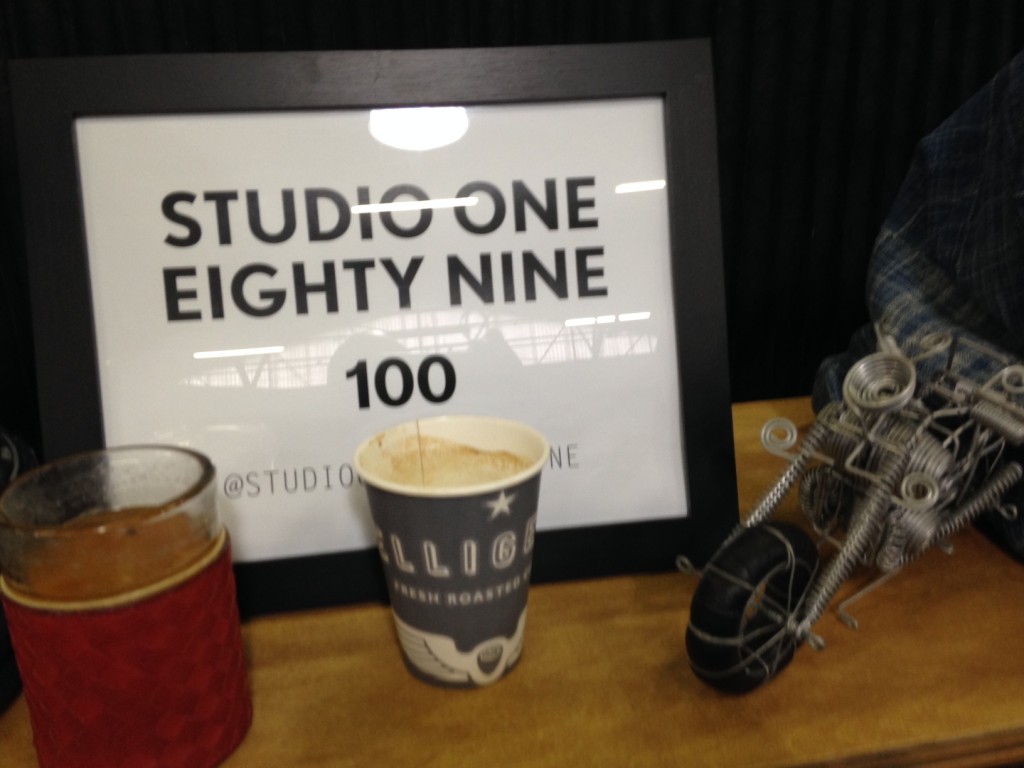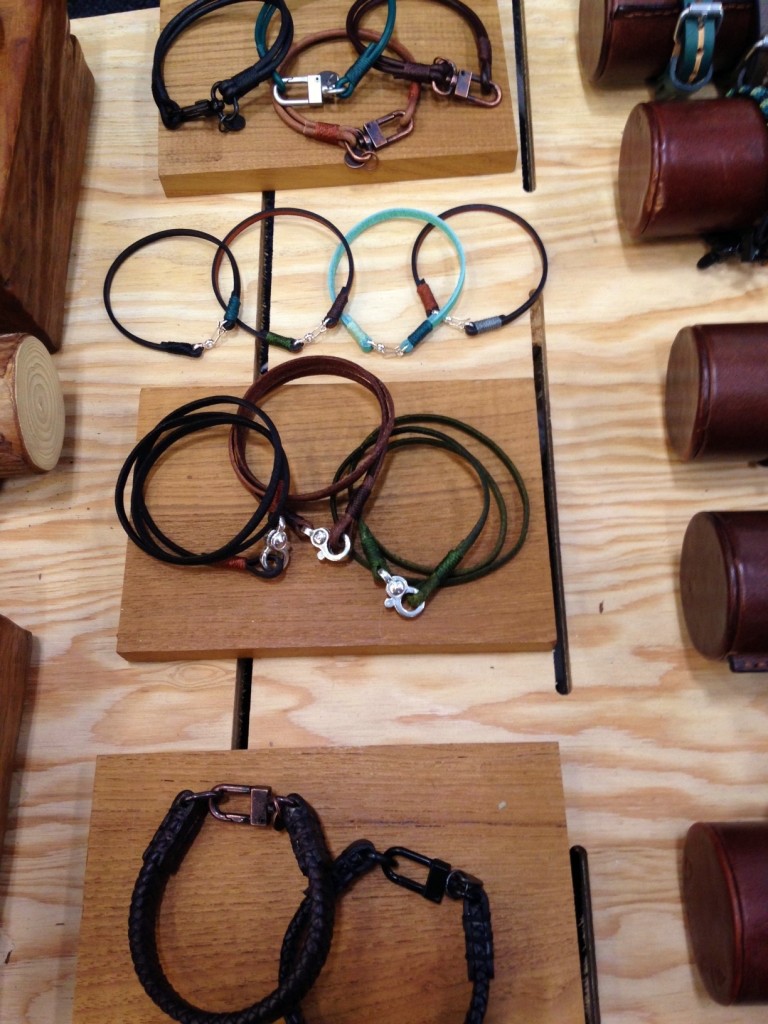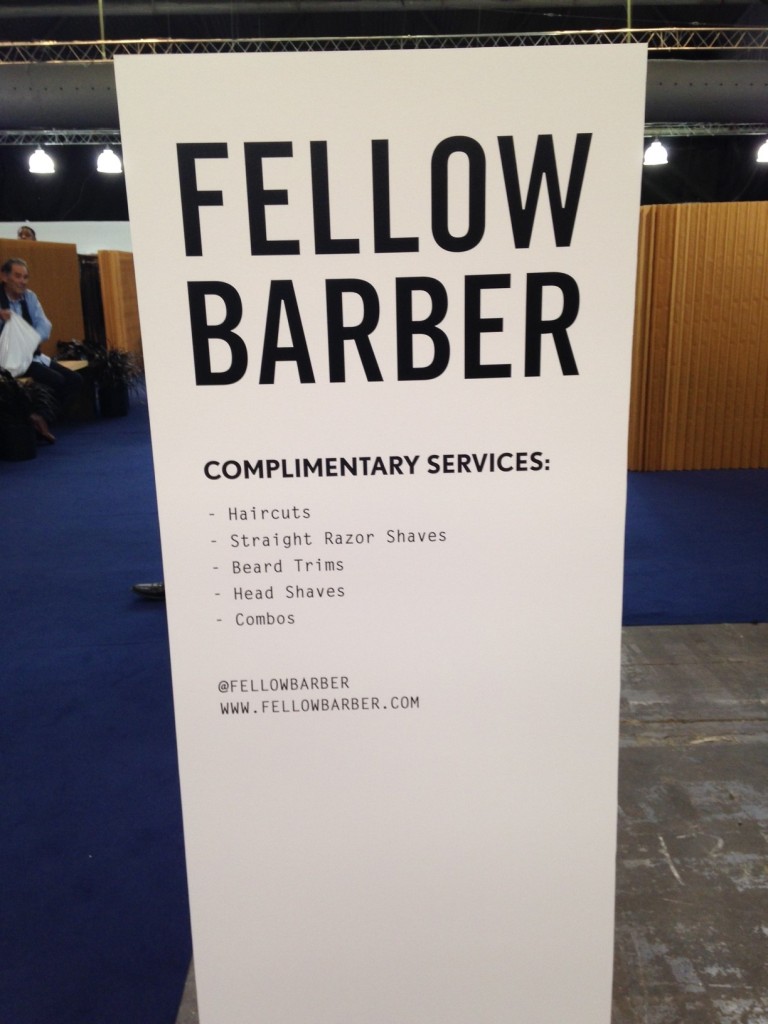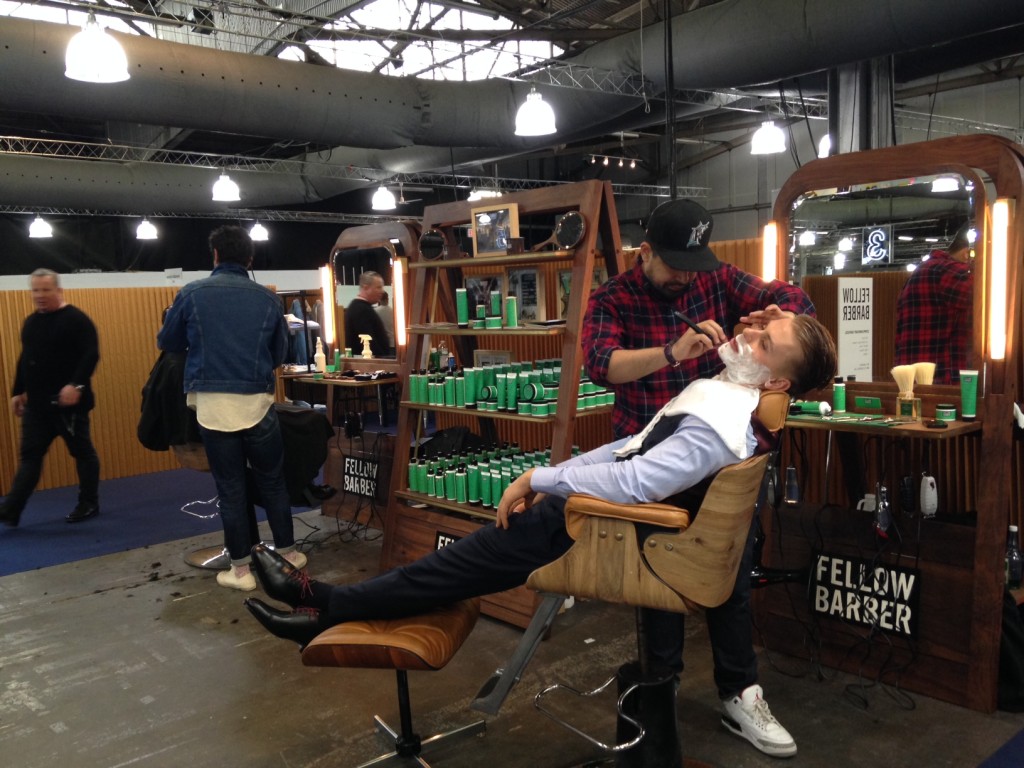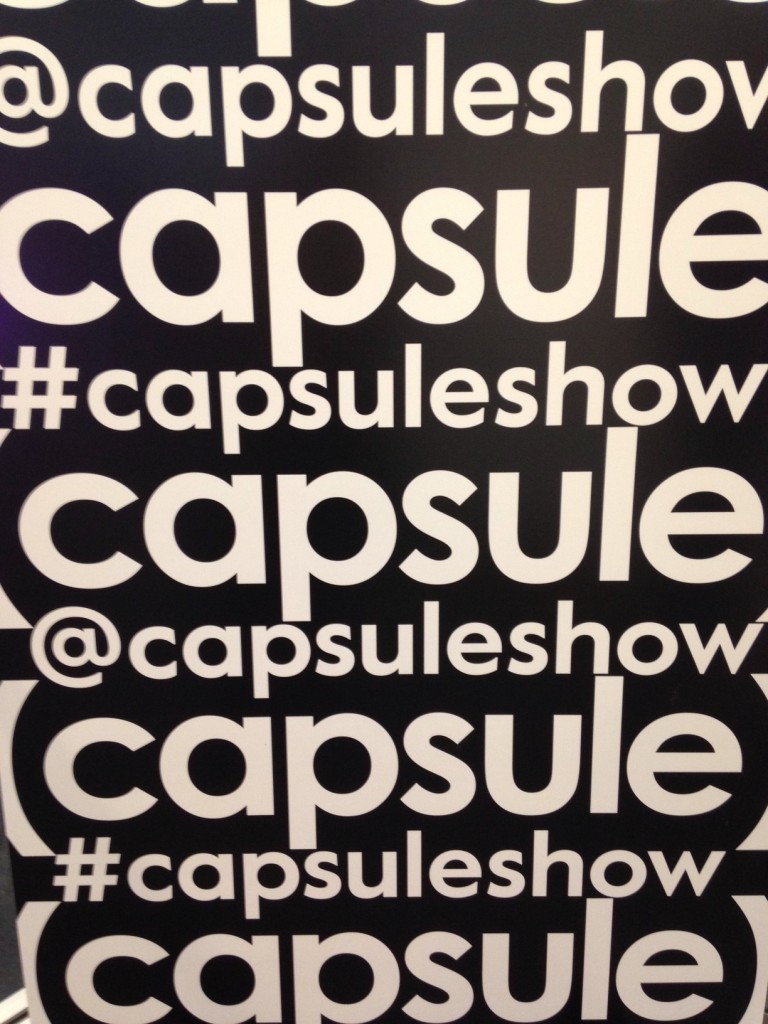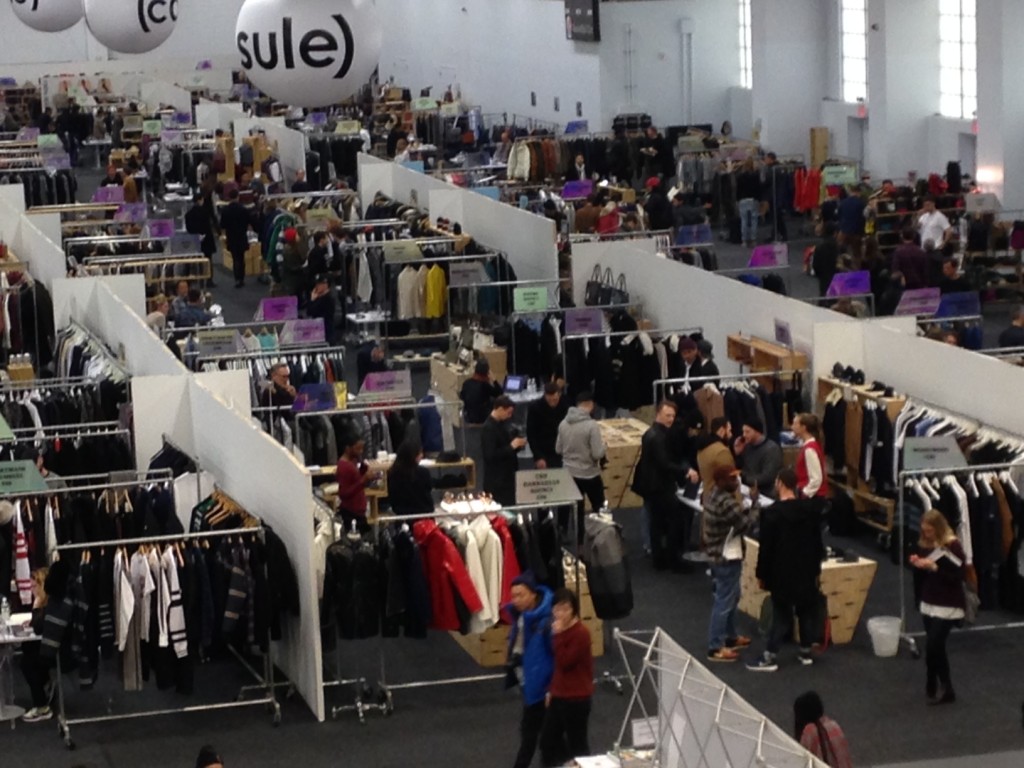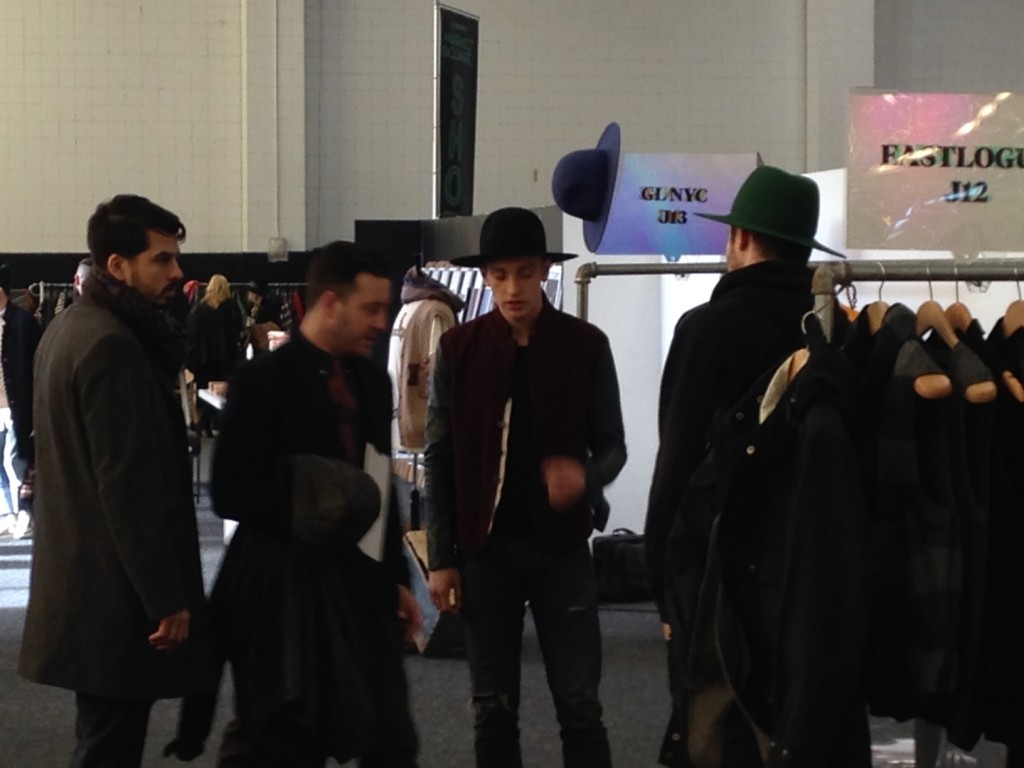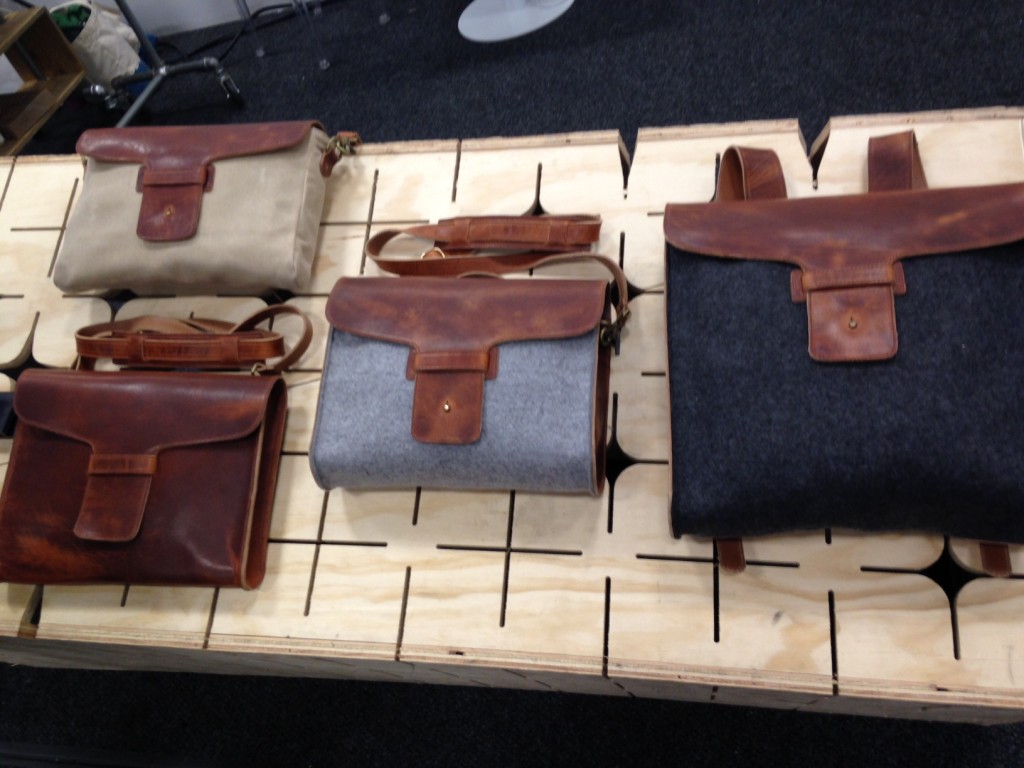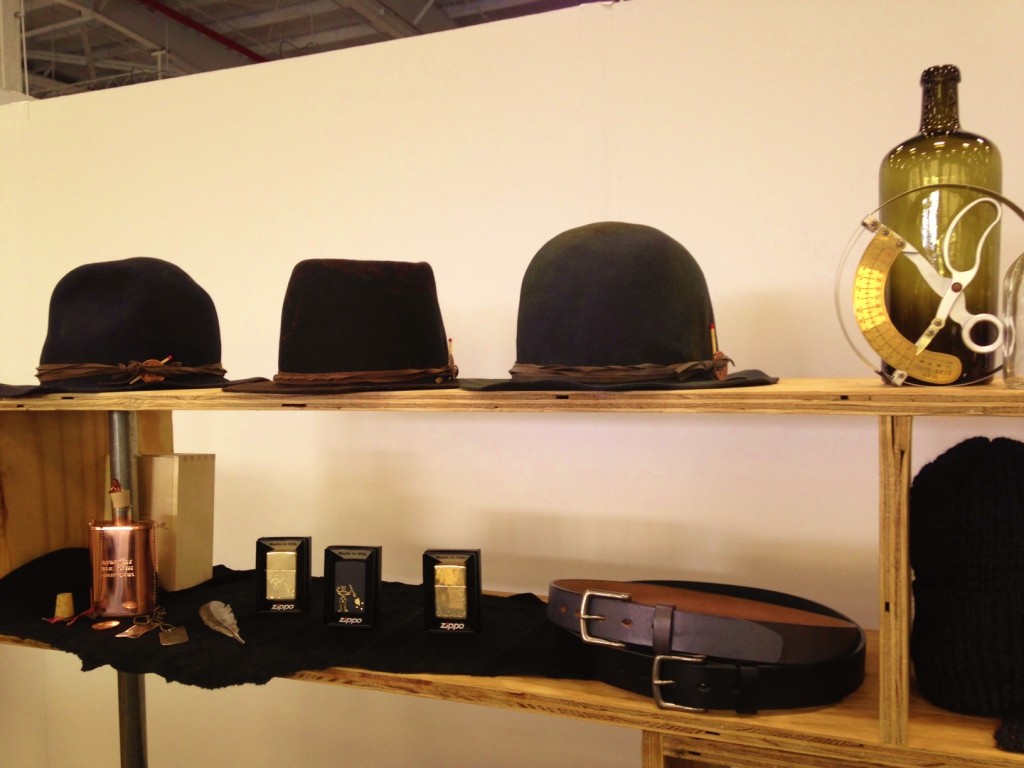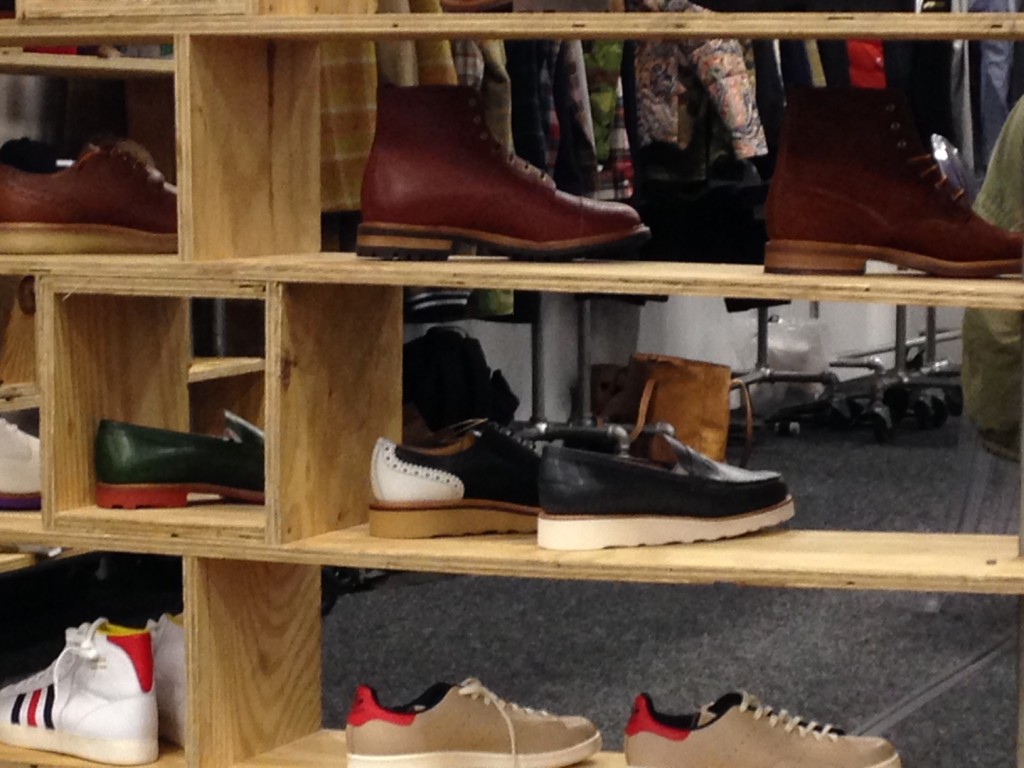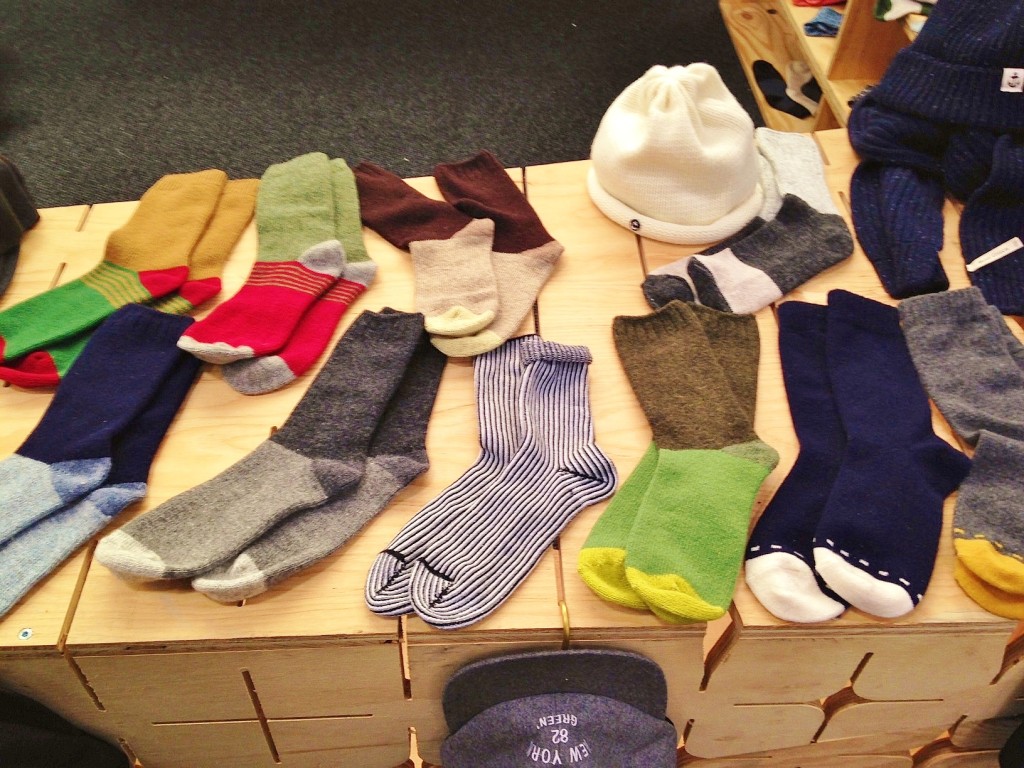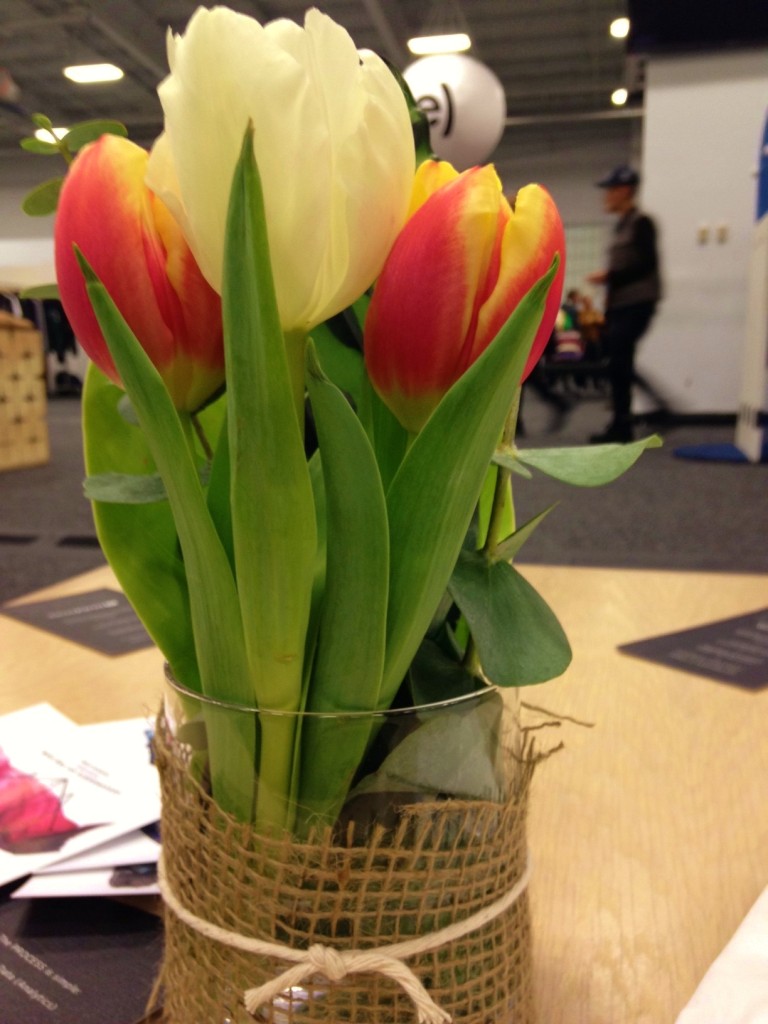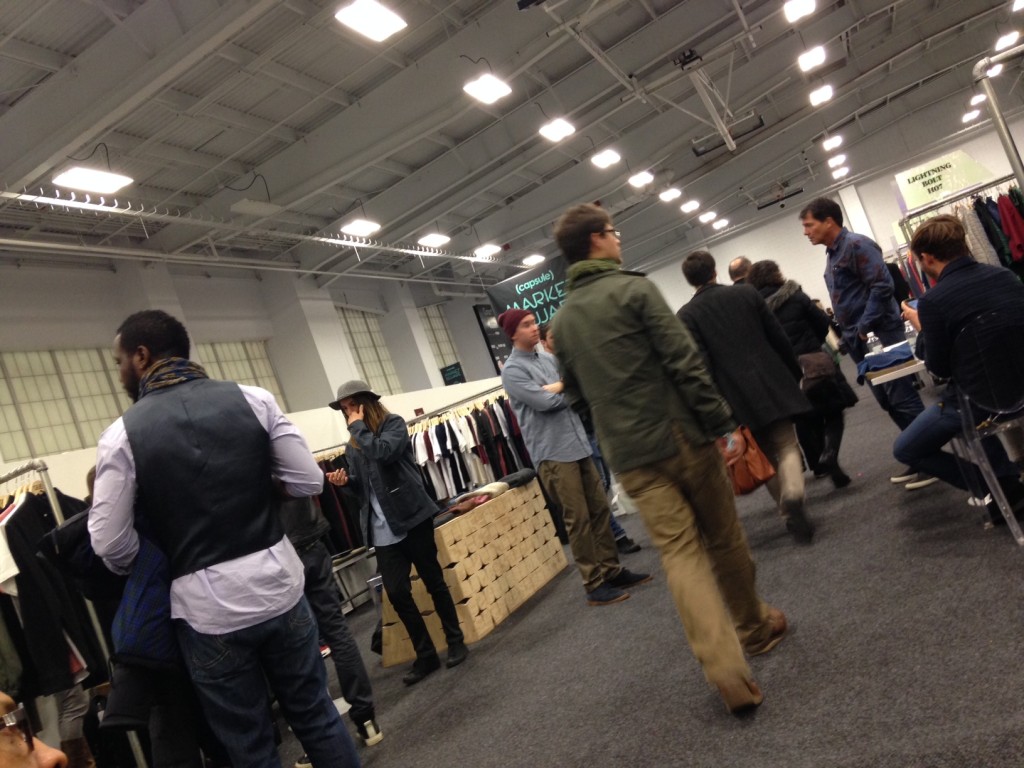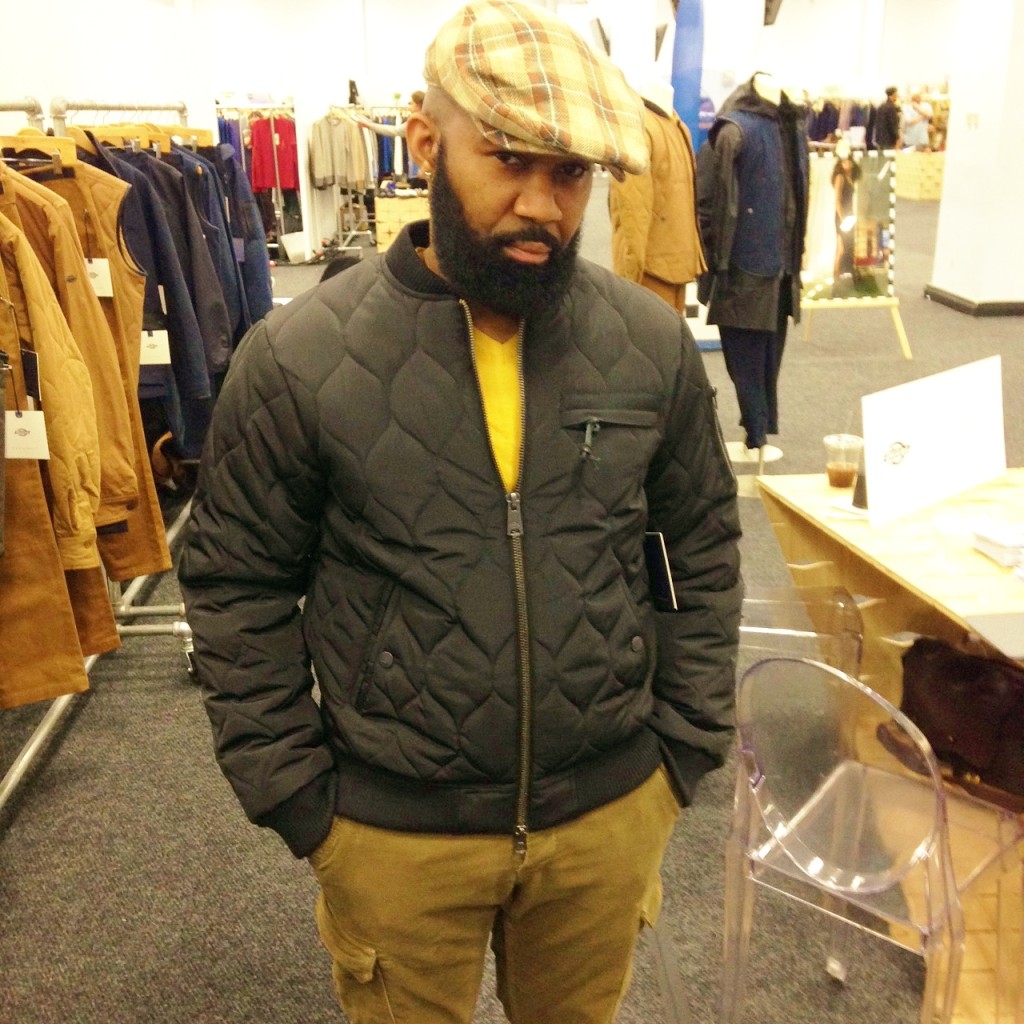 For more photos from our trip to the New York menswear trade shows check out our blog, Fabric of a Man.
* * *
Armour Style Continues!
Twenty fourteen flew by so fast it nearly made our heads snap back. But from start to finish, we enjoyed seeing our customers' interpretation of our unique menswear and accessories as they continue to express themselves in the World-at-Large. As we bid farewell to 2014, we thought we'd share a few more candid snapshots of several stylish shoppers sportin' their Armour. Later, after the ball drops, check us out in the New Year. We've got plenty of excitement stirring up on Fabric Row in the next few months including new attire from several innovative designers, new artwork from the local scene, more in store events and the introduction of a entirely brand new product category. Trust us. You don't want to miss it.
We want to extend our most sincere gratitude to all of you  who have supported Armour since our Grand Opening back in 2013. Thank you for helping us maintain The Dream and The Vision of Armour.
"Style is a personal journey revealed." 

— Eric Hatcher, Creative Director

To 2015 we say, "Bring it on!" 
* * *
Armour Street Style Unleashed!
As we welcome Fall 2014 we'd like to take a moment to celebrate the diverse street style we saw over this past year since we opened our doors. Seems like every where we turned every day men (and now women and children,) were stylishly rockin' their Armour. Each one with their own swag. And we loved it! Every second of it.
Ladies and gentlemen to you we say, cheers!
* * *
New York Menswear Street Style
Now that the Spring Summer 2015 New York menswear trade shows are over, we're pleased to share our own round-up of some of the more memorable streetwear styles we saw and were inspired by throughout our Gotham journey. In many ways the personal style worn by many of the men attending both Liberty Fairs and Project shows were just as exciting (if not beyond the current trends,) as the actual merchandise being shown.
First up? LIBERTY FAIRS New York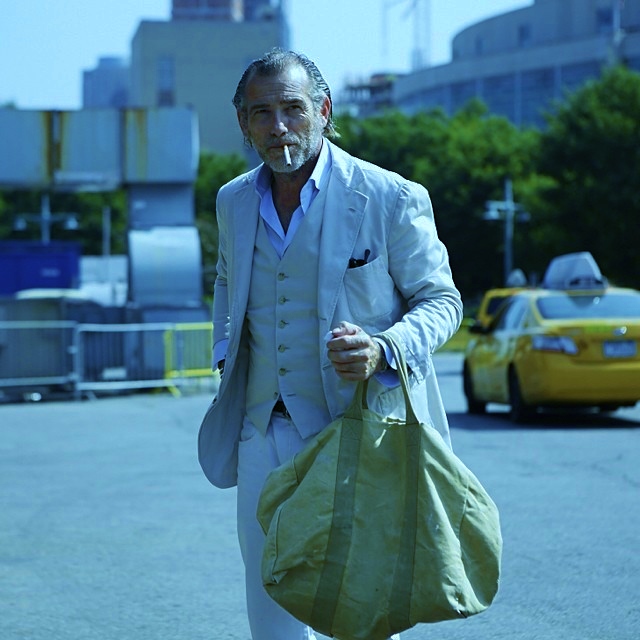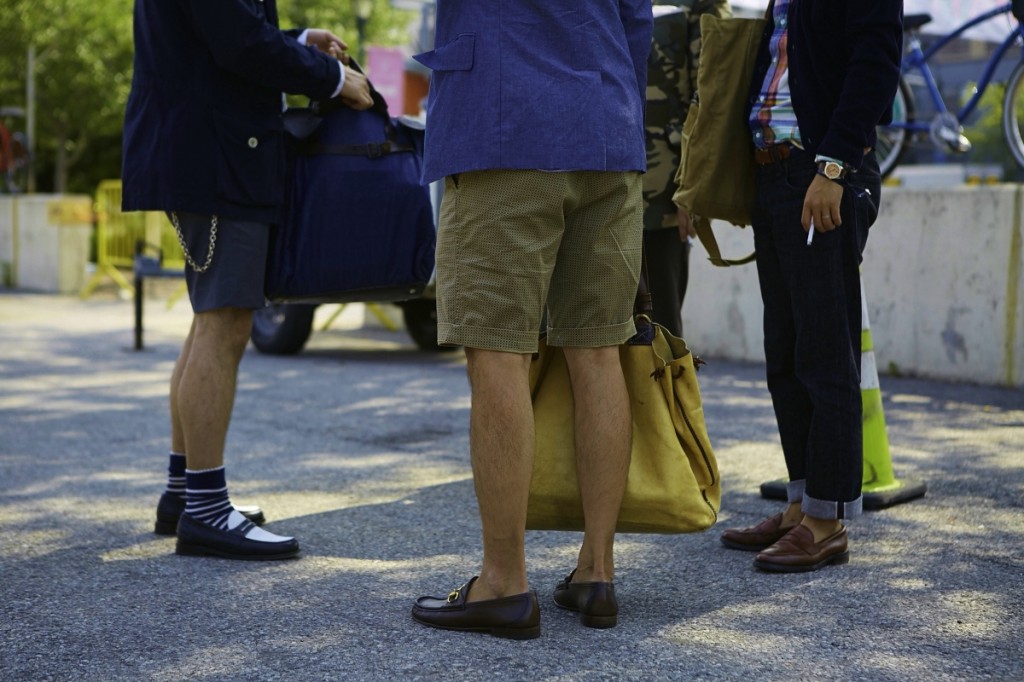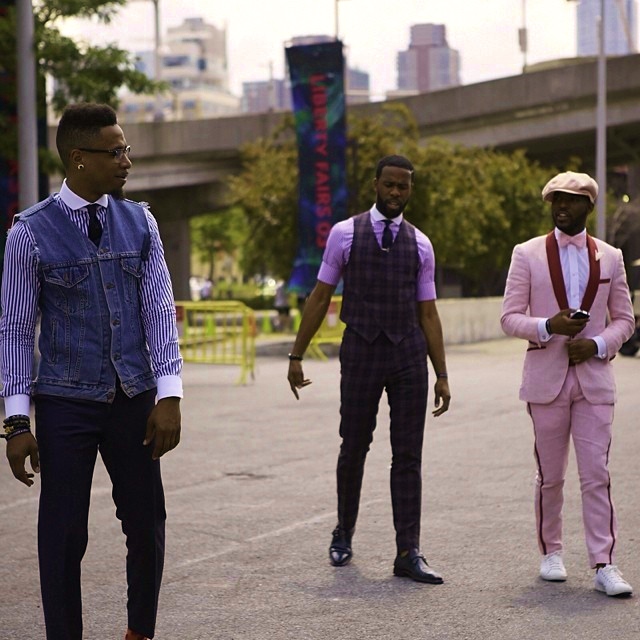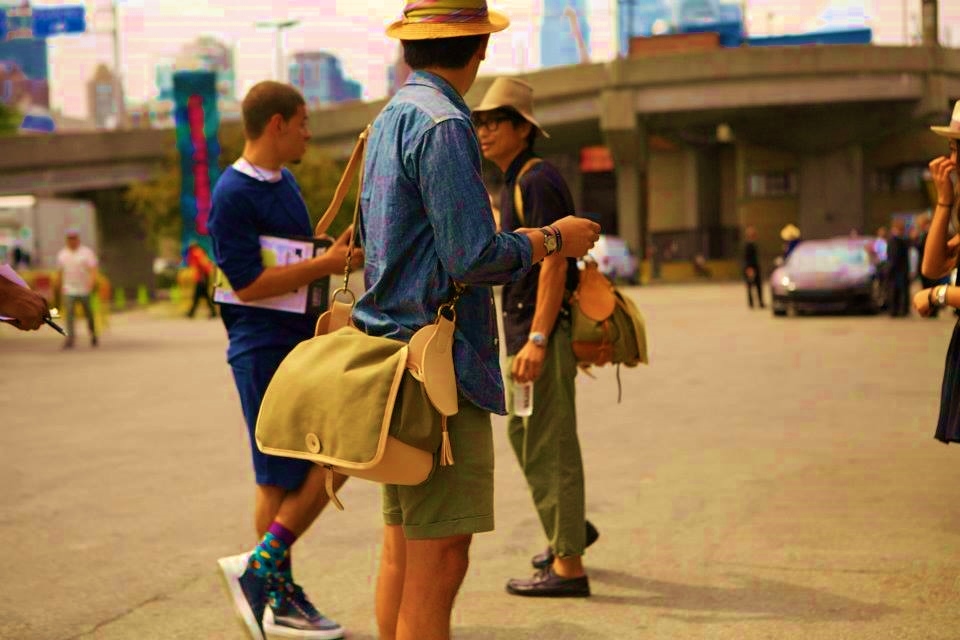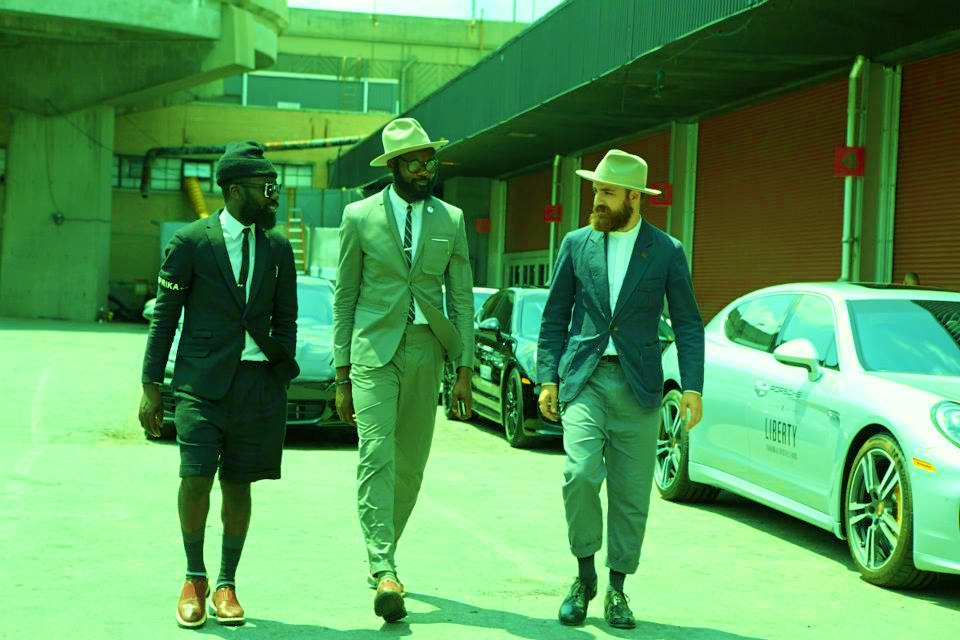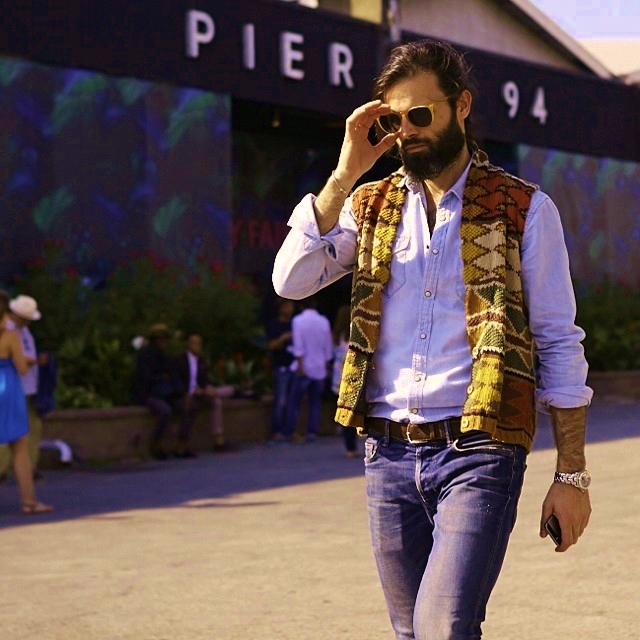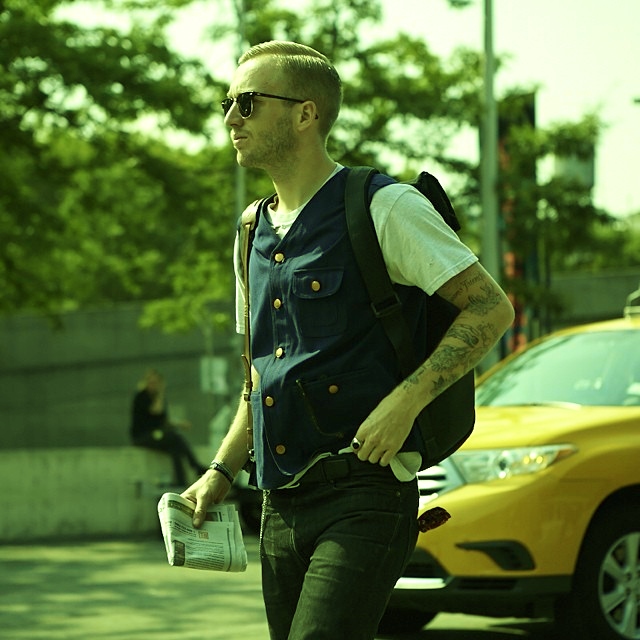 PROJECTSole NY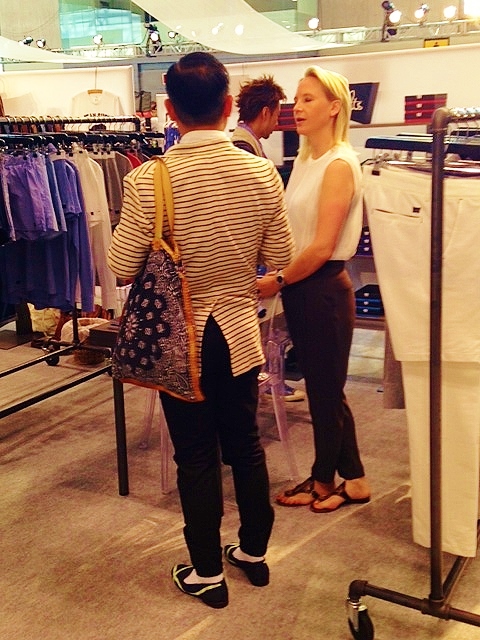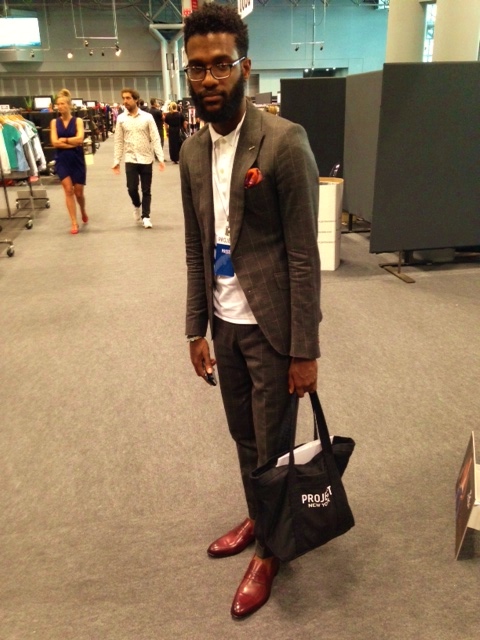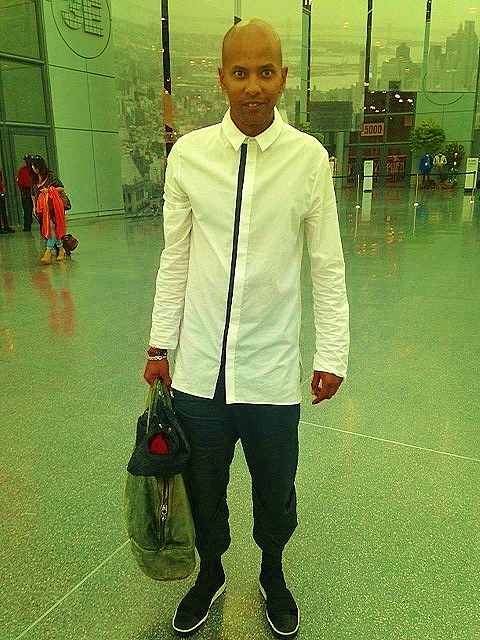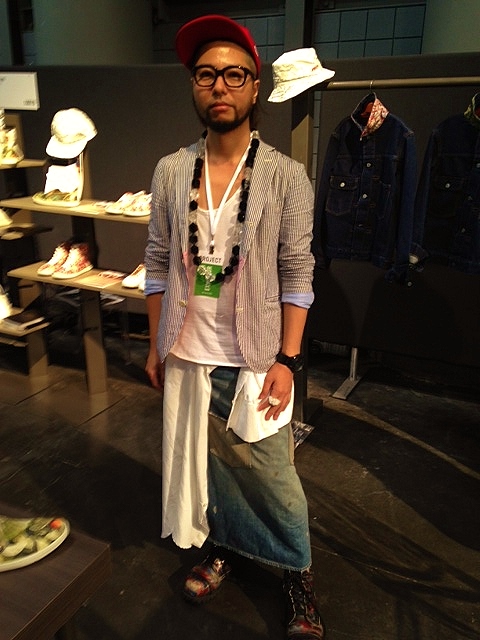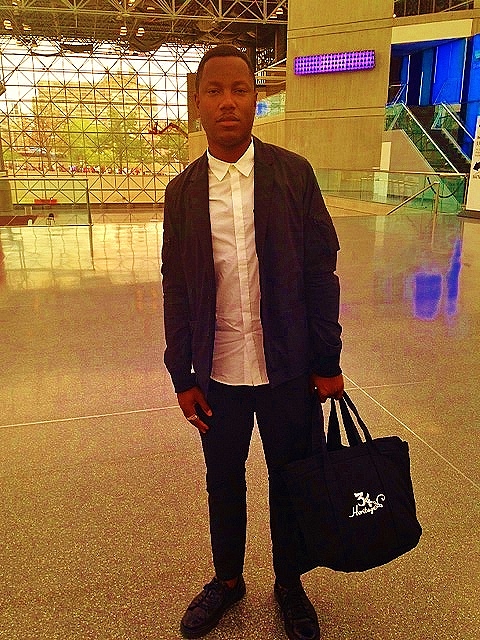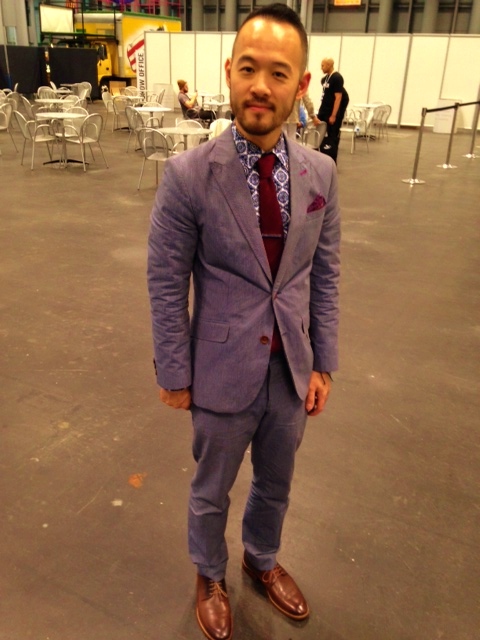 * * *
Check out this intriguing article on the (Post)Modern Dandy that was recently featured on Yves, an Australian men's fashion and lifestyle webzine. (CLICK HERE to read.)
The lead photo featured in the article (seen above) includes three of our favorite style experts and fashion bloggers in the business: Curran J. Swint, a stylish, young Philly mogal on the verge (peep his Kings Rule Together HERE;) Hannan Saleh, a slick high fashion photographer out of New York and a multifaceted talent (CLICK HERE to learn more about Hannan;) and our friend Karl-Edwin Guerre, a brazenly opinionated true player in the game of fashion and all things streetwear. His blog, guerreisms.com, is a cool trip into the world of global street style as seen through the lens of one Brooklyn based tastemaker.
 * * *
NativeDanger
At Armour we are dedicated to supporting and showcasing innovative menswear designers and local artists. This spring we're proud to introduce NativeDanger, our latest creative discovery hailing from the D.C. area. We're even more excited to be able to share their latest spring/summer 2014 collection at Armour. Meet one of the über talented young men behind the brand: Skyler Javier. Introducing NativeDanger…
Skyler Javier: D.C.'s own firefighting fashion designer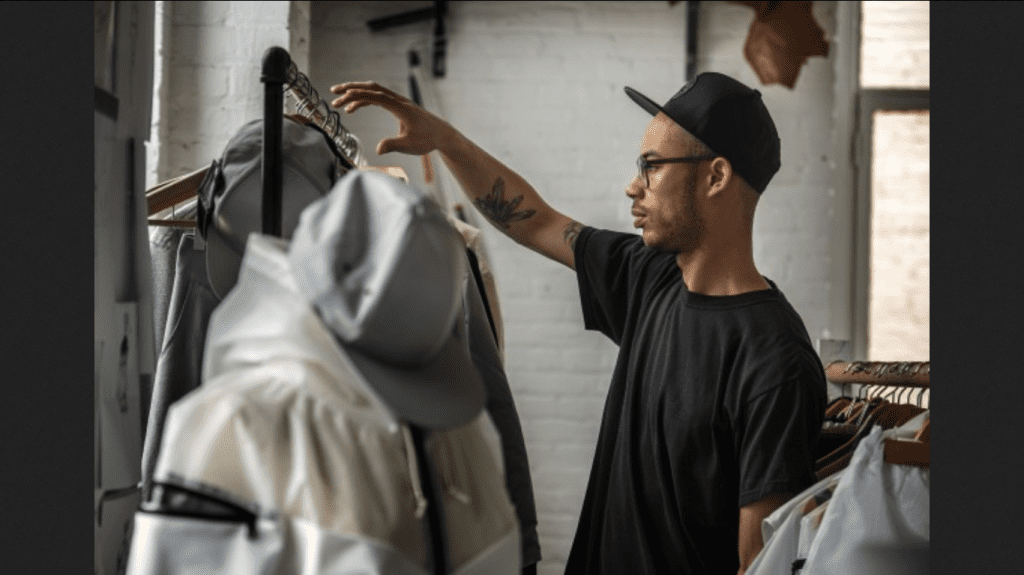 By Holley Simmons
(Originally Published in The Washington Post, April 4, 2014)
First there is total blackness. A horizon forms in the distance, and from it emerges a humanlike figure whose left arm starts to morph into a crystalline structure. The appendage continues to grow until the body can no longer bear the weight, and it breaks off at the shoulder. When the crystal strikes the ground, it bursts into shards, and the figure recedes back into the void.
This is a scene from one of Skyler Javier's recent daydreams, which, he says, can strike at any moment but most often when he's meditating or listening to music. Engaging in this grotesque reverie is a critical part of the 27-year-old designer's creative process and is the inspiration for Native Danger, the conceptual menswear line that he runs with friend and business partner Zack Repko out of his studio in Washington.
Javier is hesitant to call himself a fashion designer, though, partly out of modesty and partly because he has a full-time job at a place where function trumps form: Engine 11 of the D.C. fire department. "I'll ask Skyler what he did over the weekend, and he'll tell me he messed around with some patterns and made a trip to New York to buy fabric," says Richard Small, a colleague of Javier's at the Columbia Heights station. "Firefighters have hobbies outside of the job, but in my 17 years in this business I've never met one who designs clothing."
While he's careful to control the daydreaming when he's on the clock, Javier admits that the occasionally gruesome scenes he sees in the course of his work as a firefighter can make him eager to escape reality: "If I've been working a lot, I'm so starved to get back into that mental space."
Following one of his dream episodes, Javier sketches the imaginary characters and gives them unique outfits, which he eventually pulls into reality through Native Danger. Javier (a self-taught seamster) makes his own patterns and assembles the garments on his industrial sewing machine. "I want to organize my thoughts into a story line, but I'm not very good at writing," Javier says. "So I draw instead, and give attention to what my characters wear and how it falls."
Javier — his given name is Skyler Javier Brown, but he uses just his first and middle names for his design work — debuted his first cohesive collection (spring/summer 2014) to a group of close friends and supporters at a recent private event. The clothing is dark, somewhat bleak and lacking in humor. It'd be an interesting choice to wear on a first date, and if you saw someone walking down the street in one of the pieces, you might expect to see him get in a flying car.
Like many of Javier's apparitions, his styles are capable of contorting into something completely different from what they started as — such as his button-down short-sleeve shirt with a detachable bib-like vest.
Native Danger is certainly not for everyone, which is exactly the point. More than marketable fashions intended for the masses, the line is a medium for Javier's prismatic thoughts. And it's a laborious and expensive one: Since Javier hand-sewed his very first piece in 2010 (a jacket, he says, that "looked good from far away"), he has invested close to $50,000 of his own money in the project.
In 2012, Javier launched a Kickstarter campaign to help fund the production of a 13-piece fall/winter collection. Though he only raised $1,579 of his $20,000 goal, the campaign drew the attention of a third-party facilitator who promised to front production costs and use connections in China to get the line manufactured swiftly and cheaply. But the deal (too good to be true) eventually cratered, and Javier lost all 13 of his self-sewn samples. "It was a very frustrating point in my life," he says. "I don't want to say it was a con, because I didn't lose very much money, but in the end he couldn't deliver."
And so it was back to the dreaming board for Javier. Fueled by his visions, he churned out a string of fresh designs, which ultimately became his spring/summer 2014 collection. Careful not to make the same mistake again, Javier had the line produced in a New York factory where he could more closely oversee its progress.
The samples struck a chord with boutique owners from Philadelphia to South Korea — and at home in D.C., suggesting a nudge in a more fashion-curious direction. "He has a post-apocalyptic bent to his work," says Lori Parkerson, who as of Friday carries seven of Skyler's designs at Redeem, her contemporary men's and women's boutique on 14th Street NW. "I like it because it's innovative."
But to those familiar with his work, it's just Skyler. "You look at the collection, and it just fits the person I've known for a long time," says Eshovo Momoh, a friend of Javier's from elementary school with whom he used to draw comic book heroes and sell them to classmates at lunch. "Mine would go for 50 cents, and his would go for a buck-fifty. Even back then, kids knew they were buying something worth keeping."
STYLE MATTERS…PERIOD.
At Armour we're inspired by the individual sensibility and the global references in contemporary menswear. On his blog guerreisms.com, renowned photographer and frontrunner of the street style photo shoot movement Karl-Edwin Guerre (simply pronounced "gear,") explores modern interpretations of men's style. According to him, "Style is not how you dress your body…it's how you express your soul." In his Arbitrators of Style photo shoot during last year's Pitti Uomo—the quintessential international men's trade fair held in Florence, Italy—Guerre beautifully showcases the broad spectrum of dapper dudes and superlative purveyors of style. The sense of camaraderie and respect and genuine fellowship amongst the men is plainly visible…not to mention their undeniable collective style quota.
Two words: We're inspired!
Enjoy the images…
INTRODUCING THE YOKOZUNA!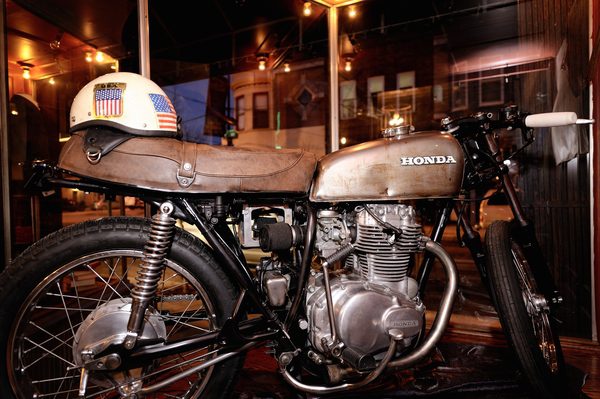 Throughout the ages man has endlessly searched the heavens and Earth for power and control over his destiny while many others have struggled to achieve freedom within the World-at-Large. At Armour we celebrate the male global style reference. For us transportation is freedom. And freedom is power. So when our new friends at South Philly's Brolic Motorcycles, introduced us to their latest rehabbed bike, The Yokozuna, (cleverly named after the infamous Samoan-American pro-wrestler,) we knew we were viewing power and freedom personified. Stylish yet rugged, this classic 1974 Honda CB360E commands respect and full attention 24-7. Look closely and you'll notice Brolic's homage to historic Fabric Row via the seat's material which was provided by our good neighbor Mr. Baldwin of Baldwin Leather & Fabric. (The Inside Scoop: Modestly priced at just $3500, Brolic's Keith and Alli are open to reasonable negotiations.) Interested in The Yokozuna? Check out our exclusive photo gallery below, drop by Armour and inquire through March.
For more info about The Yokozuna, contact our brothas at Brolic located at 4th and Hoffman, Philadelphia, PA 19148 or email them at brolicmotorcycles@gmail.com. Tell 'em Armour sent you.
CHANGE STARTS WITHIN
READER'S NOTE: For a special interactive experience, click on any underlined names or phrases throughout this entire post and enjoy!
At Armour we're frequently inspired by the drive, the determination and the vision of the self-made, modern man. A new friend emerging from the local, Philly deep house music scene, DJ Glenn Thorton, (above right,) is the epitome of such a dude. His industry titles alone read like a checklist for a nefarious musical impresario: Record Label Owner, Recording Artist, Record Producer, DJ, Re-mixer, Song Writer, Vocal Recording Engineer, Internet Radio DJ and Host. Get the picture? As he continues to storm the global dance music scene, we think he's definitely one to watch in 2014.  Check out his new CD, A Foray into Slaagerous. You won't be disappointed.
Style Credits: Armour's David Grimes (above left,) wears a relaxed fit, multi-stripe shirt by Old School Shirt Makers NY paired with Prospective Flow denim and black leather belt by Brave. (All available at Armour.) DJ Glenn Thorton is rockin' a classic navy graphic T-shirt by Arka paired with dark washed, slim-fit, waxed  animal print jeans from Prospective Flow also available at Armour.
Above Image Provided by: KC Brown Photography.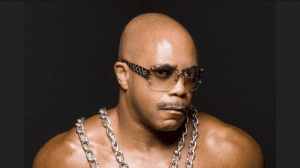 For more slick beats check out one of our favorite throwback lounge mixes from Glenn (over an hour worth of music) CLICK HERE.
STYLE 101: Lloyd Boston's Top 5 Menswear Tips for Guys-on-the-Go
(As told to Eric Hatcher)
Long before he first glanced at a runway and adopted the moniker of fashion journalist, Lloyd Boston has always represented the epitome of men's style and class. Polished and poised he's perfected his talent to effortlessly convey the movement of modern day fashion for men (and women) without becoming the kind of overbearing style sage that alienates his audience.
"Clothing has always served a symbolic purpose," Boston once wrote. "What we wear signals where we are and, more important, where we want to be."
Known in some circles as the style guru, Boston and I have been acquainted for years and the one thing I can truthfully say about him is that he's been a consistent gentleman at every stage of his ever evolving career. Lately you've probably seen him on TV shows like NBC's Extra or Access Hollywood Live or on CNN working the red carpet, hobnobbing with A-list celebs and  advising the American viewer. He's even got  iconic media titans and fashion giants on his speed dial. (Count Oprah, Andre Leon Talley, Tommy Hilfiger, Quincy Jones, and Barbara Walters among the few.) But in reality he's more approachable than you might imagine. He's more like  that humble dude from next door. Always grounded. Centered. At home he's still comfy in his yoga-inspired lululemon sweats and a pair of driving moccasins. In public he's never without his dazzling kilowatt smile and signature fitted shirt and pant combo. From glamorous trend translator to popular lifestyle TV host to author of several books (including our fav Men of Color: Fashion, History, Fundamentals,) this brother stays on fire. He's a stylish hustler at heart and a bi-coastal front-burner mainstay.
He once told Crain's New York magazine, "Style is an armor for us, a way for us to combat so many negatives that are in the culture."

How true indeed.
A few years ago I wrote a feature article on Boston for the urban lifestyle magazine Bleu. The best advice he shared during my interview still resonates with me today—always dress as if you're one heartbeat away from meeting your destiny. "You never know when you're going to meet someone who is going to change your life," he said. And that's no lie. Whether it's true romance or the person who will eventually introduce you to your next boss, you never know whom you'll meet throughout the course of the day, so it's good practice to be prepared for any chance encounter. Boston's three-part investment strategy for stylish mobility is simple—a crisp, cotton button down shirt, a cashmere sweater and a black boot (or loafer.) Always keep them close at hand and you can go anywhere on the planet day or night.
And while you're out and about, always travel light! In fact, that's Boston mantra. According to him, "Less is modern."
To help you maintain your own stylish swagger, check out Lloyd Boston's Top 5 Style Tips for everyman on the go:
1.)    Opt for Tailored Clothing. A tailored, basic black suit is man's other best friend. Think of it as your single best investment in life. Take care of it and it'll generate many happy returns for you. And whether you opt for a black or classic navy version, the basic two-piece suit can be used throughout all the stations of a man's life. Weddings. Boardroom  meetings. Bah mitzvahs. Cocktail receptions. Birthday soirées.  Fundraisers. Church socials. High school reunions. Get the picture?
2.)    Solidify Your Style with Common Sense. Make sure your appearance is tight. Bulky wallets in your back pocket are a classic no-no. They create a distorted and oftentimes sloppy silhouette. Avoid the bulk. Carry no more than one to two credit cards and your driver's license in a slim designed wallet. Ditch excessive accessories like blue tooth headsets when you are indoors and not talking on the phone. Most importantly, all trends aren't for everybody so build your own brand that represents your own image.
3.)    Know Your Endgame. Make sure your style agrees with your destination. Wearing dirty pair of ratty old jeans and sneakers to a wedding or job interview can convey a thoughtless appearance depending on the venue. But a fresh new pair of polished kicks coupled with a sharp suit says you're serious and respectful of your present company. It gives you instant credit without uttering a single word.   
4.)    Mix it Up. Don't be afraid to shop high end and low brow. "I shop everywhere," says Boston. "Vintage. Swap meets. Tiffany's. Target. Everywhere." According to Boston, it's okay to mix up your brands, eras and price ranges too. A stylish hat for example a can easily upgrade a classic T-shirt and jean look. It's all in how you wear it that matters. His theory works well especially if you're on a budget or prefer to buy smart staples to support a clutter-free closet.
5.)    Always Put Your Best Foot Forward. Your image is your own personal brand. How you represent yourself is what you evoke to the world. Why not invest wisely in your image? According to Boston, it's never too late to invest in yourself. Whether it's a funeral or a fundraiser there's always an event one must attend. A man should always be prepared to put his best foot forward and step out into the world ready for whatever comes his way. A clean suit and a tailored shirt can go a long way on these days.
For more information about Lloyd Boston visit his website: http://lloydboston.com
Reader's Note: Eric Hatcher is Armour's resident style connoisseur and Creative Director. Follow him as he unravels The Fabric of A Man, the official Armour blog: http://fabricofaman.tumblr.com/
If you have a menswear related question, issue or topic you'd like addressed in the pages of Stylewatch please forward them to: ehatcher.armourphiladelphia@gmail.com
______________________________________________________________
The Urban Dandy
Throughout the years stylish men who expressed a strong sense of taste through their clothing were commonly celebrated by the masses but typically if not secretly considered pansies, fancy men or just plain downright queer. Regardless of their sexual preference, at the heart of it they were respected trendsetters plain and simple. They were revered for their unique ability to throw an ensemble together while making the finished look appear effortless. Today our culture's favorite tastemakers are still highly revered for their treasured talents. Nowadays they are stylists, entrepreneurs, music moguls, lifestyle bloggers, fashion designers, even our neighbor next door. In many ways yesterday's beloved dapper dandy has grown into today's manly metrosexual.
And as trends have evolved and the modern age of a light-speed, hi-tech society has dawned, a growing number of today's leading connoisseurs of style are the one demographic that was once ignored in fashion. Black Men. These days there's a cultural revolution amidst the vocal purveyors of street style in particular. A growing crop of retro brown sugar dandies if you will has emerged and are giving a clear voice to that glorious sector of society interested in menswear. These men aren't just intrigued with style. They live and breathe it. Everything they do exudes it. When they step outside their door in the morning to grab the paper or dip out for a coffee run or tackle their weekend errands, you can spot them a mile away. They're dressed for any occasion and their ensembles always look breezy yet tight.
In the 'hood, if you have any modicum of style, the crotch-grabbin' sons hugging the corner for dear life say you have swag. But having swag or fashion savvy is not something new. It's always been about how we relate to and represent this larger concept of taste that signifies the difference between a man of distinction and every other Tom, Dick and Harry. Listen closely to one of my favorite joints Stand Up when rapper Ludacris spits,
"The owner already pissed caused we sorta' late, but our time and our clothes gotta' coordinate."
Luda's really paying homage to comedic actor John Witherspoon who would commonly announce in and out of his beloved retro polyester wearing stage persona that no matter what was going on in his life, he always took time to look sharp. Somewhere along the line mainstream rappers like Common, Andre 3000, Pharrell, Kanye, and Diddy, who had long since garnered street cred with their successful entanglements in hip-hop, were revitalizing the aesthetic of the proper gentleman with an equally civilized urban twist. Even Diddy's umbrella carrying manservant, Fonzworth Bentley, rose to popularity creating an entire career out of the modern day dandy.  Popular Hollywood personalities like actors Idiris Elba, Taye Diggs and Shemar Moore and even stylist Lloyd Boston are just a handful of gents who have helped continue to pave the way for the Urban Dandy to stroll amongst us with pride. For all these men snazzy bow ties and bold printed pocket squares and vibrant socks weren't a gimmick to capture our collective attention. They were the norm in their stylish arsenal to command our respect and patronage. Respect to the bespoke culture at large and all the retro brown dandies among us. May he continue to inspire the Global Village from which he has so gloriously emerged.
COMING SOON:
The Evolution of Armour: A Chat with Owner, Founder David Grimes
Inside Armour: Designer Spotlight Series Featuring Armour Featured Brands